This month's HBC was hosted by Shama Nagarajan.She had a beautiful collection of bakes with/without eggs in both sweet and savory.Now that was a definite plus point as we all had a variety to choose from.I was quite busy this month and tackled the challenge only yesterday.So I chose a very simple one from the list I actually wanted to try those savory muffins and I will be sure to try them in near future.Now coming to this banana nut muffins,these looked fairly simple and quick to make.I made some changes to the recipe to suit the taste and according to the availability of ingredients.Here is my recipe,please let me know your thoughts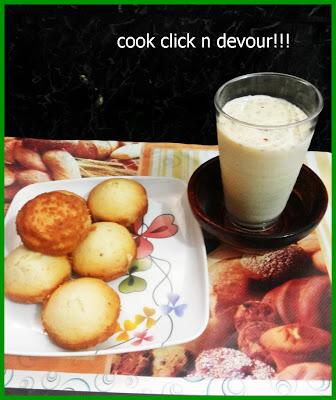 Banana nut muffin-
Star ingredients:Banana
time:10+15 minutes
Yield:10 muffins
As I said earlier I made few changes in this recipe.I omitted oat bran.Instead of chopped walnuts I added my home made nuts mix so that my daughter could eat it too.I also added sweetened condensed milk instead of almond milk.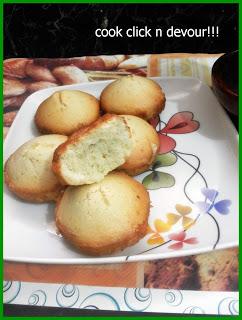 Ingredients:
1 cup all purpose flour
1 teaspoon baking powder
1 banana mashed well
1 tablespoon nuts powder
3 teaspoons sweetened condensed milk
1/4 cup sugar
1/3 cup oil
1/4 cup milk
A pinch of salt
Method:
1.Take a small mixing bowl,add mashed banana, sugar and condensed milk.Beat well and incorporate.To that add oil,milk and mix very well till it turns light and airy.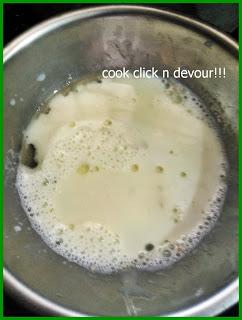 2.In a large mixing bowl,add all purpose flour,salt,baking powder and nuts powder.Combine well.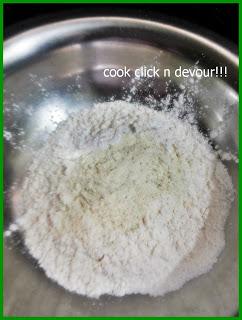 3.Add the wet mixture to this dry ingredients and start whisking.Mix it very well till smooth.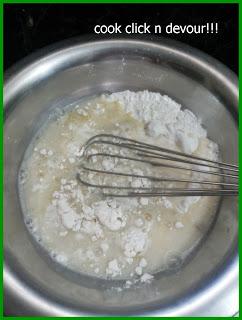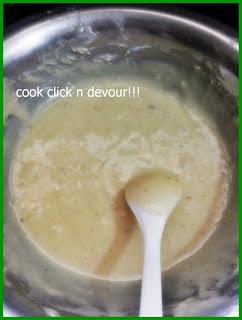 4.Preheat oven at 200C,prepare a muffin tin and spoon in the batter.Bake for 15 minutes.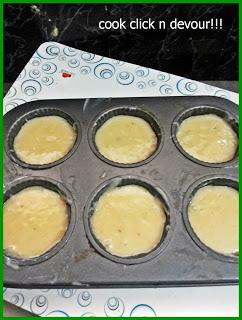 5.Serve warm.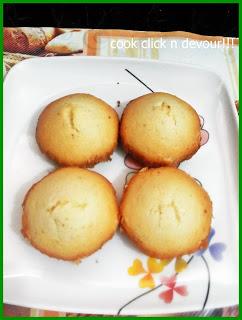 Notes:
1.The original recipe called for wheat flour but I used all purpose flour.
2.You can add grated nuts for some texture.