<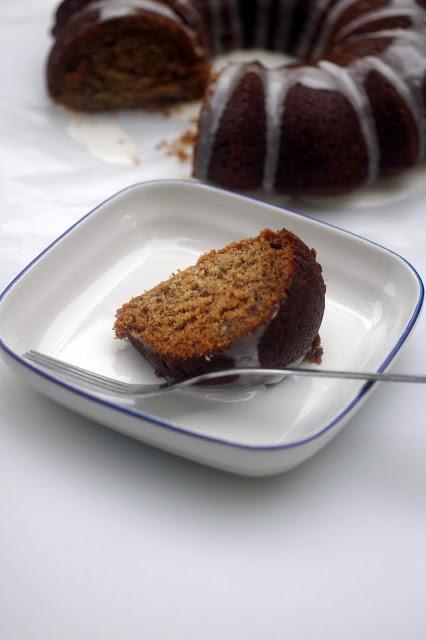 I love Bundt pans.
Did I mention that I collect them?
My family will ask what I want for Christmas, Mothers Day, my birthday or other gift giving holidays.  I tell them, give me a bundt pan that I don't have. They know they cant go wrong with a bundt pan.
In fact, while I was at the thrift store I came across a vintage one. I squealed in delight and everyone came running to see what was wrong. I felt rather embarrassed but I was so pleased, I couldn't contain myself.
Monkey Girl just stood there rolling her eyes.
Teenagers!
It is getting increasingly hard to find new bundt pans because I have just about all of them.
So it should be no surprise to you that I am a part of a Bundt club.
It is called Bundt Bakers. I love this group because it is a creative way for me to use my bundt pans.
#BundtBakers is a group of Bundt loving bakers who get together once a month to bake Bundts with a common ingredient or theme. Follow our Pinterest board right here. http://www.pinterest.com/flpl/bundtbakers/
We take turns hosting each month and choosing the theme/ingredient.
If you are a food blogger and would like to join us, just send an email to Stacy at [email protected] or ask to join our private Facebook group. https://www.facebook.com/groups/232682126893174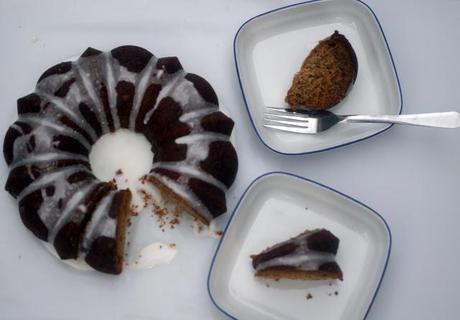 This month, for the inaugural edition of #BundtBakers, our theme and ingredient of choice is NUTS.  We've got almonds and walnuts, pistachios and hazelnuts and lots of pecans! All baked into delicious Bundt cakes.
Pecan Bundt Cake with Orange Cream Cheese Icing from Stacy at FoodLustPeopleLove
Powdered Sugar Pound Cake with Pecans from Dorothy at ShockinglyDelicious

Print Recipe
Banana Nut Bread
Ingredients:
1 stick of butter at room temperature
¼ cup honey
½ cup light brown sugar
¾ cup mashed bananas (1-2 bananas)
½ teaspoon vanilla
1 large egg at room temperature
½ cup sour cream at room temperature
1 ½ cups all-purpose flour
1-teaspoon baking soda
½ teaspoon baking powder
½ teaspoon pumpkin pie spice
½ teaspoon salt
1/4 cup chopped pecans
Directions:
Preheat oven to 350 degrees.
Grease a round bundt pan. In a large bowl combine butter, honey and brown sugar. Beat until fluffy. Add Bananas and vanilla. Beat until bananas are incorporated. Add egg and sour cream. Mix until blended.
In a medium bowl combine flour, baking soda, baking powder, pumpkin pie spice and salt. Add the flour mixture about a ½ cup at a time to the butter mixture. Fold in pecans. Pour into prepared bundt or loaf pan. Bake 30-45 minutes or until a toothpick inserted in center comes out clean. Remove from oven and allow to cool completely. Invert on a plate.
Combine 1/2 cup confectioner sugar and about 2 tablespoons water.
Drizzle over top before serving.
Peace be with you,