So for my partners nana's birthday I went for a banana based idea and incorporated caramel, which I now know is a firm favorite of hers :)
I began by making individual chocolate cups with good quality milk chocolate which went well with the sweetness of the caramel and achieved a balanced look at the end result.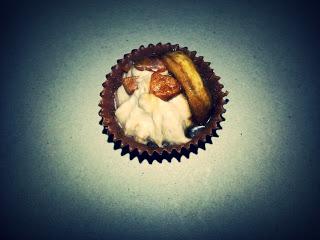 I then used a simple brown sugar caramel to coat slices of banana and also made toffee bits to garnish on top which I feel really helped bring the idea together and I think made them look yummy!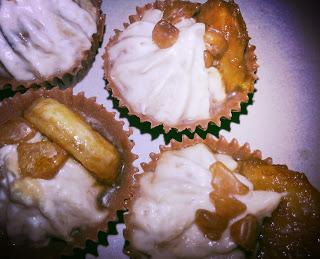 I used a creamy banana filling piped in to make it look polished and inviting to the eye. At first I only used 1 banana but I felt the taste really wasn't there enough so I used a second banana and that really gave a gorgeous banana flavor without being completely overpowering.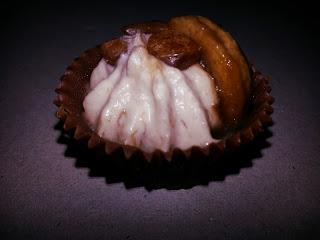 I'm very pleased with the finished chocolates and thoroughly enjoyed making them. I did have a couple of issues making these which I can learn from for next time. Firstly I made a few of the chocolate cups a bit too thin so when it came to unwrapping and filling them some cracked but this is something I can rectify easily next time and in a way am glad it happened so I know not to repeat this again. Also I'm not going to be so afraid of ingredients next time. I thought using just the one banana would be enough because it is quite a powerful flavor but through trial and error realised I needed that extra boost to make the chocolates work.

I'm really proud of these and will definitely be making them again :)