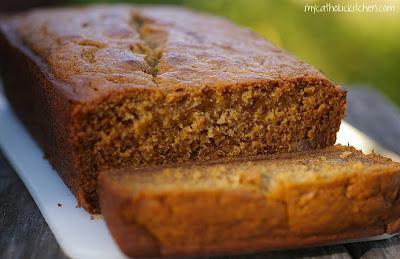 Nancy Silverton is an American Chef and baker, she is #23 in the Gourmet Magazines 50 women game changers She is a cookbook author and is leading the way in revitalizing artisan breads here in the U.S. After graduating at Sonoma State University, she trained at Le Cordon Bleu and Ecole Le Notre in Plaiser France.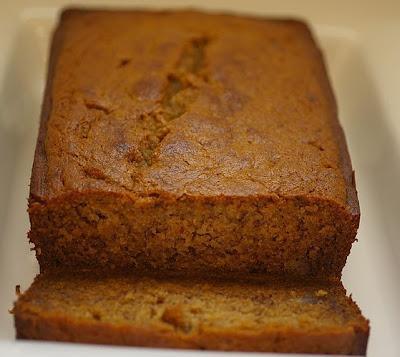 She is co-founder of two restaurants in California with her ex-husband Mark Peel. She also owns two other restaurants. One is a pizzeria that has won accolades for its artisan style crusts. She has three children, Oliver, Benjamin and Vanessa. I will be making her Banana Bread. With this recipe I didn't add the nuts. I also did not put the extra banana on the top. The first batch I put the banana on top and it sank into the bread. So I decided not to do that again.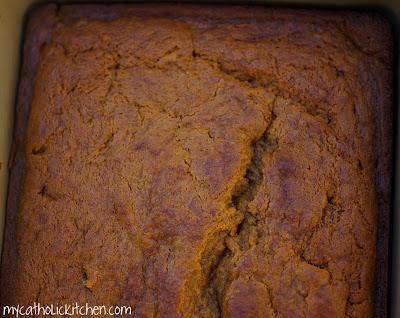 Banana Bread

3-4 Bananas mashed to about 1 1/4 cups 2 large eggs 1 1/2 teaspoon vanilla extract 4 ounces unsalted butter cubed 1 1/4 teaspoons baking soda 1 1/2 teaspoons baking powder 3/4 teaspoon kosher salt 1 teaspoon ground cinnamon 3/4 teaspoon nutmeg 1/4 teaspoons cloves 1 tablespoon poppy seeds 1/2 cup granulated sugar 6 tablespoons light Brown sugar 1 1/2 cups all purpose flour Lightly coat a loaf pan with cooking spray. reheat the oven to 350. In a medium bowl, whisk the banana puree, eggs and vanilla to combine. In a bowl of an electric mixer fitted with a paddle attachment, cream the butter, baking soda, baking powder, salt cinnamon, nutmeg, cloves, poppy seeds, white and brown  sugar. Add the flour mixture in three batches. Pour the batter into the prepared loaf and and bake for 50-50 minutes or until nicely browned and firm to the touch.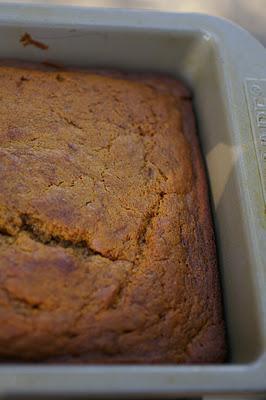 Here are some other bloggers that also feature Nancy Silverton. Stay tuned next week while we feature Paula Deen. Linda from There and Back Again Val from More Than Burnt Toast Joanne from Eats Well with Others Taryn from Have Kitchen Will Feed  Susan from The Spice Garden Heather from girlichef  Claudia from A Seasonal Cook in Turkey  Miranda from Mangoes and Chutney Katie from Making Michael Poland Proud Mary from One Perfect Bite Sue from The View from The Great Island Barbara from Movable Feasts Nancy from Picadillo Kathleen from Bake Away With Me Mireya of My Healthy Eating Habits Jeanette –

Healthy Living

Peace be with you, Veronica