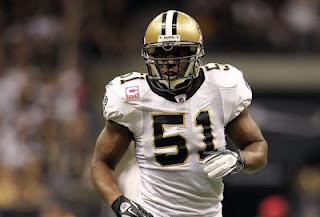 Photo: Getty Images - Jamie Squire
- Troy Ballard and Adam Parker
Welcome to the fourth episode of Beard and Stache Chat Sports!
Hosts Adam Parker and Troy Ballard breakdown Jonathan Vilma's suspension and the Saints' Bountygate, cover a quick review of the NBA Playoffs and Albert Pujols' power outage in Los Angeles!
And what about Knicks forward Amare Stoudemire getting into a fight with a fire extinguisher case? Seriously, dude?
All this and more in the latest edition of the B&S podcast.
This is the newest weekly B&S segment, covering the biggest news in the NFL, NBA, and MLB!
Be sure to check us out on iTunes if you want to catch us on the go!
Related Content at B&S:
What Will The New Orleans Saints Do Without Jonathan Vilma in 2012?
The New York Knicks Are a Sinking Ship, and Amare Stoudemire Isn't Helping Matters
Does Derrick Rose's Torn ACL Spell Doom for the Bulls' Playoff Hopes?
Who is the Best Player in Baseball -- Albert Pujols or Matt Kemp?