SHOPPING
❤ ❤ ❤ ❤ ❤ ❤ ❤ ❤ ❤ ❤ ❤ ❤ ❤ ❤ ❤ ❤ ❤ ❤ ❤ ❤ ❤ ❤ ❤ ❤ ❤ ❤ ❤ ❤ ❤ ❤ ❤ ❤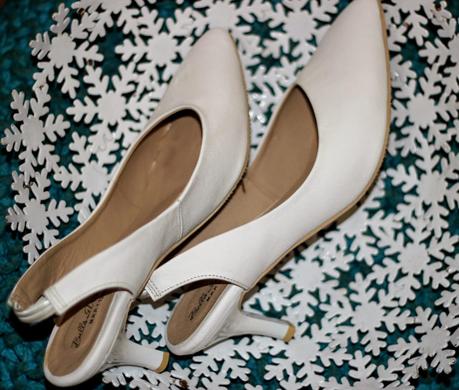 P
I have been in search of white pumps and wanted them desperately, while I would have loved to check out some other high-end brands like ALDO, NINE WEST etc for being it the sale season, the nearest place I run to for some knick-knacks is Mahagun Mall where I spotted these at Balujas.
They have three colours in it - Black, White and Beige. 
These pumps are very light, comfortable (
any feet that has narrow feet would be happy to slip her feet in it
). I have broad front of the feet and it hurts a bit in starting which is acceptable. If you have issues with narrow width just use some shoe-pads (
Scholl has really good ones with gel in it that can be cooled or heated up as well
) and it should be comforting. I am too lazy to use shoe-pads!
The only
drawback
I thought of while buying these was elastic slingback that cannot be adjusted. I knew that it might lose its elasticity in the long run and start slipping out which I am still confident about. Also, it sometimes makes sound while walking which is not good - Nah Nah! But I am certain that this problem would be with only mine or some more pairs but not all because this sound seems to be made by gaps where it hasn't been glued properly. Though it is not visible.
The whole design gives it a modern look, and white color looks very elegant.  Overall, I am happy because they are working elegantly for me when I want to put-on white footwears, but definitely not that I would never buy any other white pump. 

Details:Price:Store:Balluja's is Available Online:
Flipkart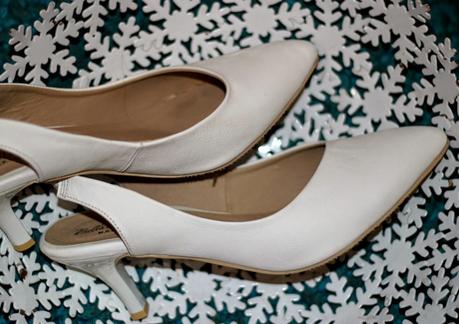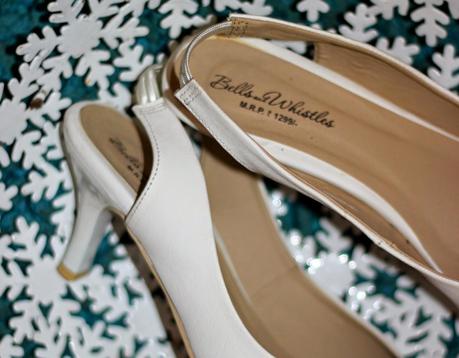 This review might be updated in future as these pumps fair in future.
For the shopaholic in You
The collection at Balujas is very basic however, they do have a very few but stylish pairs. I like two of them the range of these slingback pumps and a black flat ballerinas with golden studs (they have it in their display)  that I might buy next.
Let me know if you have ever bought anything from Balujas and loved or lloathed?
Let's connect  :
EMAIL | FACEBOOK | TWITTER |  GOOGLE+ 
HAPPY SHOPPING!!
Disclosure Policy
.