That morning, we were just dreaming about going to Bali, and we were shocked when my name was announced as one of the winners of the Philippine Airlines Rally to Bali Twitter contest held at the SM Mall of Asia. Even though I received the third prize, I was, after all, very lucky to be randomly drawn from some 130 prequalified aspirants. Read more…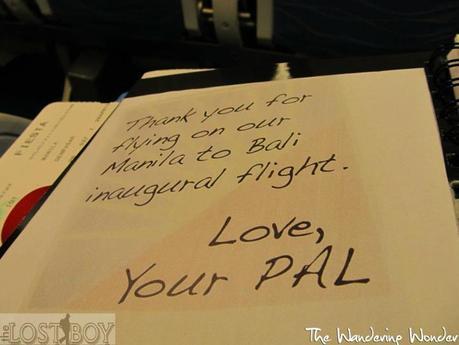 I was just routinely skimming my Twitter timeline when I read @flyPAL tweeting about the said promo. Having held several Twitter and Facebook contests myself, I sometimes think that joining an online contest is not worth the hassle, given the odds and the fact that some people actually do contests as if it were their bread and butter.
But it was a slow night on Twitter, hence I tweeted several entries aimlessly. People get prequalified every so often, and so I wondered why I wasn't as fortunate yet. As a matter of fact, my friend Dan of The Wandering Wonder received a tweet almost instantly.
It was already Friday or the day before the actual event that I got the tweet that I prequalified. By then, Dan was still very intent in joining the contest. I didn't want to be a killjoy and ruin his spirit, so I simply said yes when he suggested that we be each others' companion—that is if any of the two of us wins, we're both going to Bali.
Come Saturday, we were already assuming that we were going to Bali the same night, and yes, I had a good hunch that one of us will actually win. But even if I was optimistic, I still packed my stuff carelessly, so I wouldn't feel too bad if we didn't win. The ultimate premise was pairs must be ready, passports and bags in hand, to fly and partake in the historic inaugural flight of Philippine Airlines to Denpasar in Bali the same night.
Truth be told, I wasn't just in SM Mall of Asia for the contest, as I was also invited to an event by Uniqlo Philippines. So there I was, rushing between the two events. Fortunately, Dan arrived a little later than I did, so I told him to ring me if the drawing already had begun.
I remember I was sipping my banana smoothie when I heard a loud cheer emanating from where the raffle was being held. I got up, thanked the people from Uniqlo Philippines, and rushed down to the area. I was at the middle of the escalator when Dan called me, and all I heard audibly was, "You won third place!" With a big backpack, I ran my way to the stage where a number of Philippine Airlines and Indonesian Embassy officials were smiling at me.
Lots of photo ops and greetings from excited Philippine Airlines employees followed. That time, there were certainly a lot of euphoria, excitement, and anxiety that was happening in our guts. We were going to Bali in a few hours with only our pooled in allowances on hand.
After the program, I rushed to the nearby supermarket to buy our necessities, which included bottled water, cup noodles, and canned food. I figured that we should just use my gift certificates to buy what we need, since we really were unaware about the prices in Bali.
Doing some more quick stops, we arrived at the NAIA Terminal 2 less than two hours before our flight. We maniacally ran to the door of the terminus, as I was assuming that the immigration queues were as bad as the morning flights. Thankfully, check-in was a breeze, and there was only a short line at immigration.
After getting our passports stamped, much of our time was used charging our gadgets, which we have neglected due to the rush we've experienced. Much later, the time came for us to board our bulkhead seats that I was able to get for us with my charms or so I think.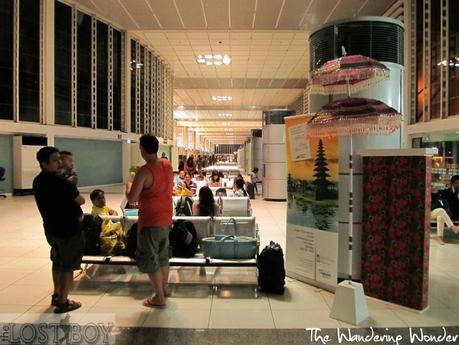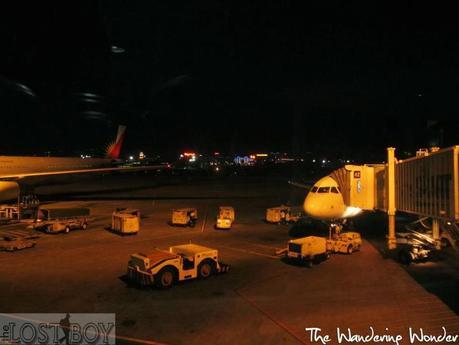 It was my first time flying Philippine Airlines internationally. The experience was pleasant, and the inflight hot meal was delicious and filling. It was a late night flight, so most of the time up in the air was spent sleeping.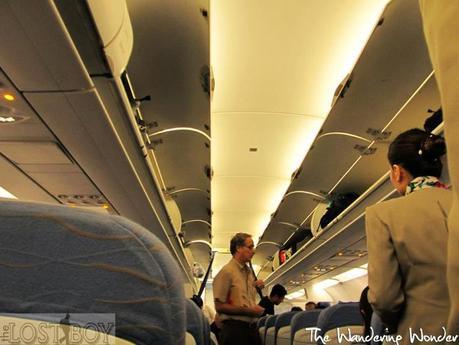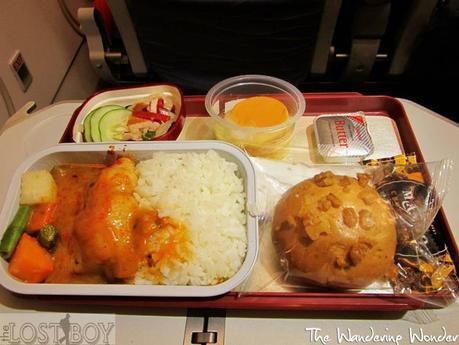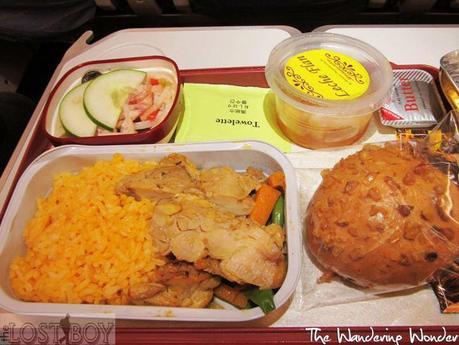 After more than three hours, we arrived on schedule at the Ngurah Rai International Airport. Airport officials and staff welcomed us with a banner and leis made of melati flower. I'm not kidding when I say that we were walking at the airport in exaggerated smiles.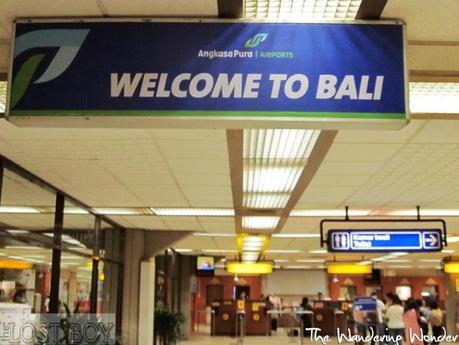 As we completed immigrations and customs, we looked for the shuttle that were to take us to our hotel. Humidity was extremely unusual that it added a more exotic feel to the place. Even as Filipinos who subsist in a tropical climate, we were sweating profusely at 2 AM.
We finally rode the van headed for Kuta to check into the hotel that came with our Swingaround package. We still in shock, and we had no game plan or itinerary whatsoever. Que sera sera, I thought. We just wanted our days in Bali to unfold and surprise us.
I want to take this opportunity to thank Philippine Airlines not only for making our dream come true but also for injecting mounds of excitement into our lives.