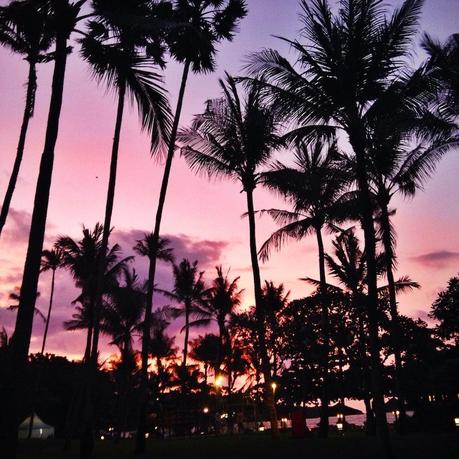 It's Bali, baby! Filled with magical sunsets and glorious beach front views.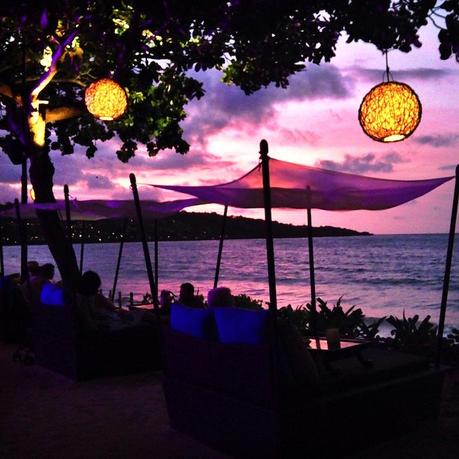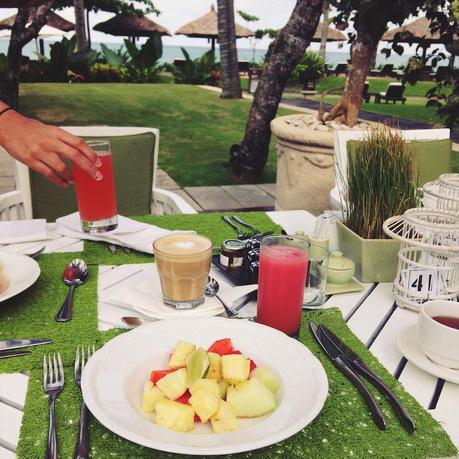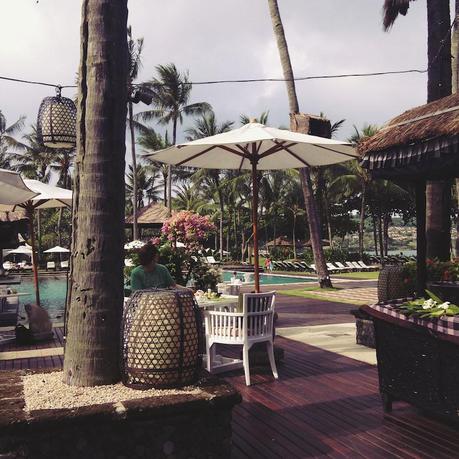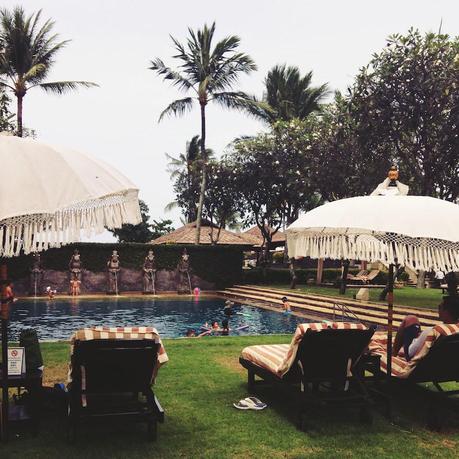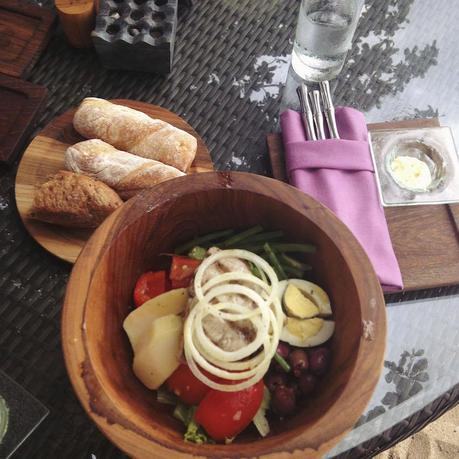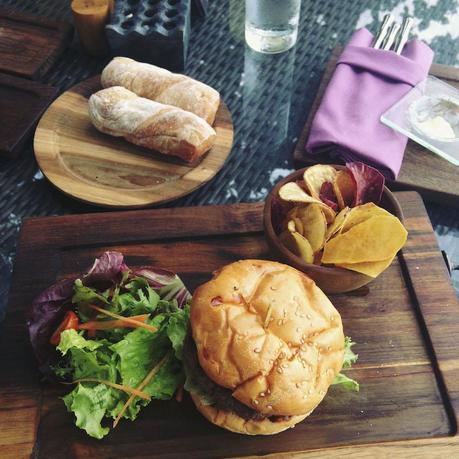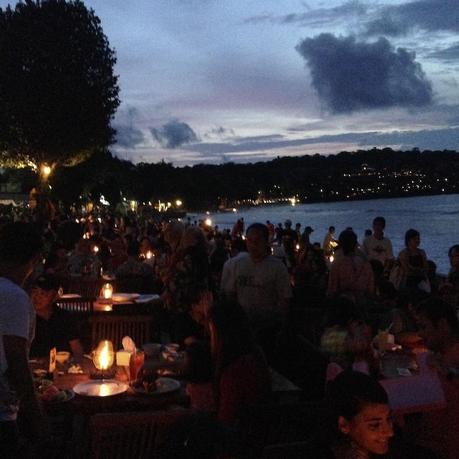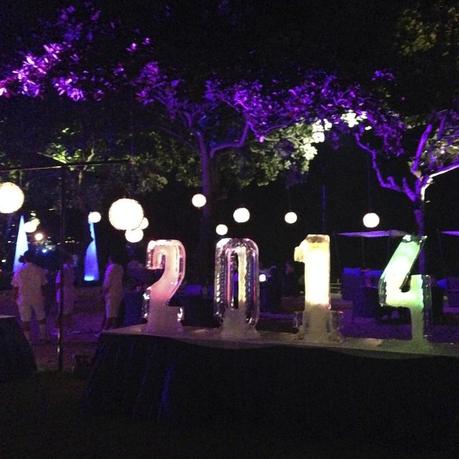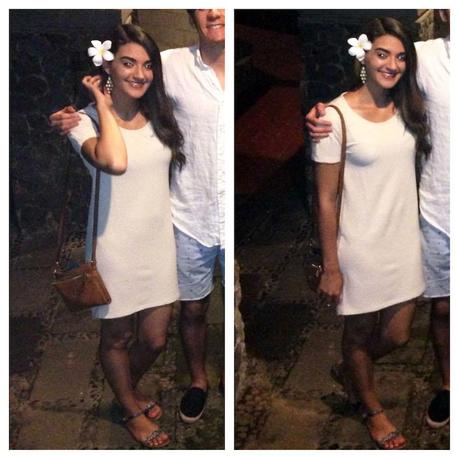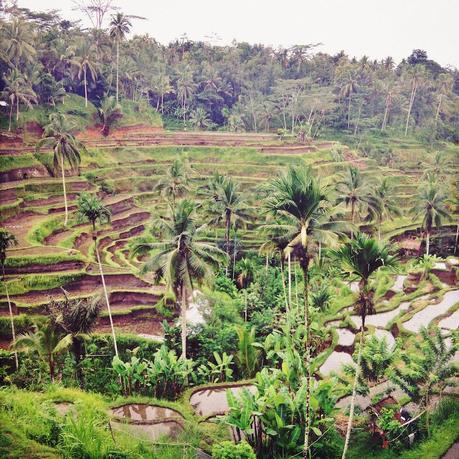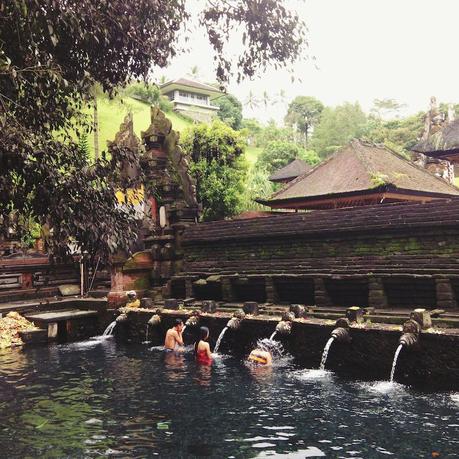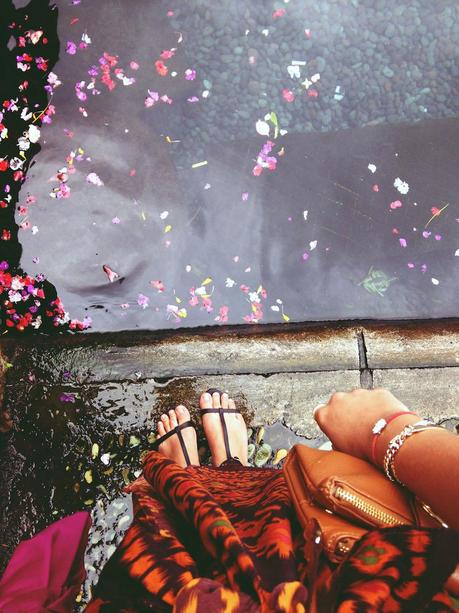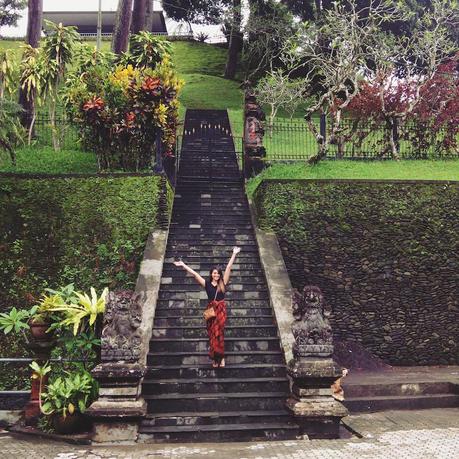 During our SouthEast Asia trip, this was the destination I was most looking forward too. After we landed and had an interesting airport interrogation (don't go to Bali if your passport expires in less than 6 months), where we had to do some major sucking up to the officer and apologize profusely for the almost expired passport, we were finally set free into the humid aired island. Fears set aside from our near brush with possible deportation, we hailed a taxi and set into the Bali traffic, racing against the clock to catch our first Indonesian sunset.
We stayed at the Intercontinental Bali Resort and like our taxi driver kept repeating to us – "very good hotel, beautiful pool on the beach, very good hotel" – it proved to be just that. Our hotel was overlooking the water on Jimbaran Bay, which was quieter than the bustling beach of Kuta, just how I liked it. From the beach it was just a short walk to the numerous beachfront restaurants and cafes, one of which was Menega Cafe, which came highly recommended. After a long wait, where we discovered people literally booked months in advance to eat here, we were seated to a candlelit dinner of plates filled with their signature seafood. The tide crept in under our feet and fireworks testing for the upcoming New Years festivities the next day made it a memorable night.
One of the downfalls of vacationing in the tropics is the possibility of tropical storms, and boy did it rain. Picture me plastered against the glass doors of our hotel room's balcony as it poured relentlessly, praying that it would stop, while hotel guests darted in flooding waters and enormous umbrellas. The storm didn't stop for two whole days starting from the night of NYE. Fireworks were viewed on the beach while the first flicker of rain approached and I returned to my hotel room drenched, paired with a frown and dripping at the seams of my white dress. Lets just say, you didn't want to see the aftermath of my naturally curly Egyptian hair after that debacle of fighting the wind, rain, and a stubborn umbrella that kept flipping inside out. One things for sure, having to be cooped up at your resort during a storm was made better by Intercontinental. It was a gorgeous hotel, with endless spots to eat and explore. One of my favorites was the Sunset Beach Bar and Grill with their Mahi Mahi, burgers, and the best Niçoise salad ever. I loved how fresh everything was. Coconuts were cut and served as coconut water and fresh fruits were produced daily. During breakfast there was a juicing bar, and when I went to the pancake station and asked for a banana pancake, the cook pointed outside and said "Pick". I effectively picked my jaw up from the floor when I realized that he meant to go pick off my banana from a banana tree and bring it to him to put in my pancake. It was that fresh.
On our last day in Bali, after the rain calmed down a bit, we made the hour and a half trip to Ubud. The ride was filled with views of rice fields and coconut rich lands. The area was heavenly green and that was even more evident when we visited the breath-taking views of the rice terraces of Tegalalang. We visited temples that housed holy water and saw the traditional fire dance show that we weren't able to see at Uluwatu due the forecast. Even if half our trip was spent in rain, I'm thankful for the memories we were blessed to have in Bali. It could have been worse, our concierge told us that it had rained for a full week before we arrived, so at least we were able to have a few days of Indonesian sun. Always think of the brighter side!
P.S. Quick travel tip: Make sure to have cash coming into and out of Bali. You have to pay a fee upon arrival AND departure, which was the weirdest thing.
On NYE, I wore a white Vera Moda dress, colorful sandals, and Bali's island flower, the Frangipani, in my hair.