Because Bali is an island after all, visitors expect seafood. There indeed are many restaurants serving fresh haul from the island's surrounding waters, yet it can be quite daunting to pick a good and inexpensive choice. Luckily, we were introduced to Bale Udang Mang Engking, which not only serves delicious native seafood dishes but provides a nice experience as well. Read more…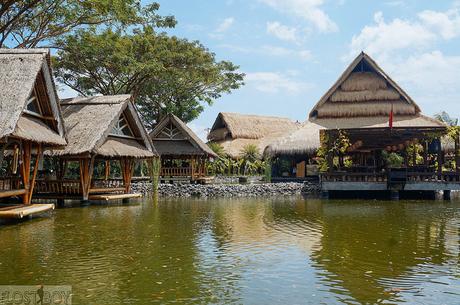 Managed by Avilla Hospitality, a renowned company based in Bali, Bale Udang Mang Engking is located in a quieter portion of Kuta, which makes it an ideal escape from the crowds. We were told that its patrons are a mix of tourists, expats, and locals.
Its laidback, native setting couldn't be any lovelier. A big pond and an accompanying breeze welcome guests, as fish cause subtle splashing sounds. Surrounding the pond are the beautiful bale, the traditional Balinese pavilions comprised of bamboo poles and thatched roofing.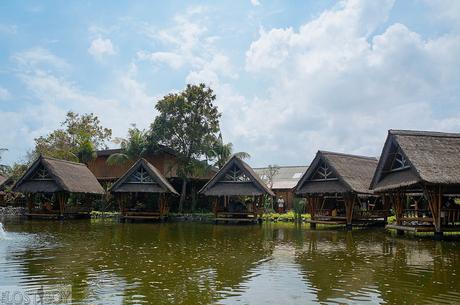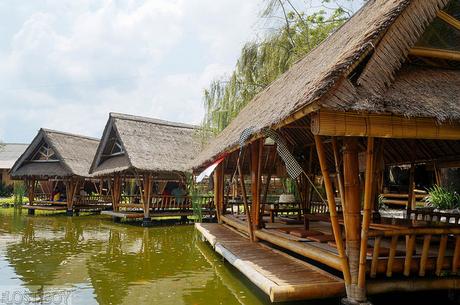 Upon arriving, we were escorted to our own bale, which can accommodate up to eight people. As we waited for our food, we were given pellets to feed the fish.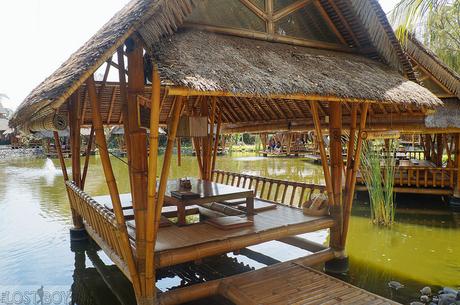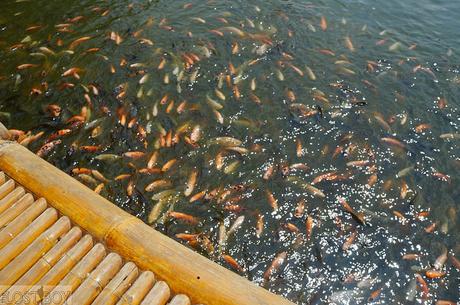 Udang in Indonesian means prawn, so it's a given what their specialty is. They have more than 10 ways to prepare the sea critter, but we had to select their most popular ones. We started with the soulful sup udang kelapa muda (prawn soup with mushrooms in young coconut) and followed it with udang telur masin (prawn with salted eggs), udang goreng tepung (deep-fried breaded prawn), and our favorite, udang bakar madu super (honey grilled jumbo prawns). What added to the tastiness of the dishes was the absolute freshness of the prawns.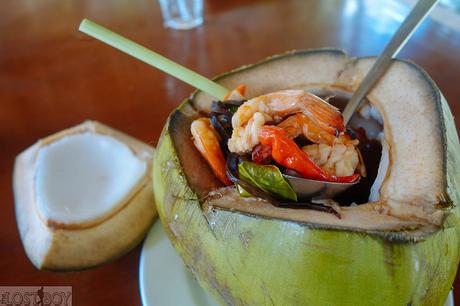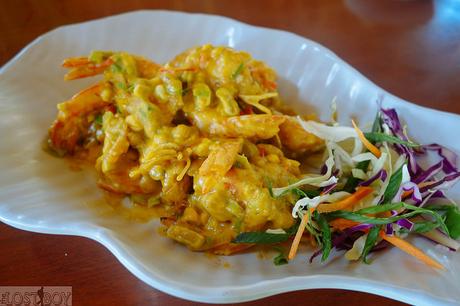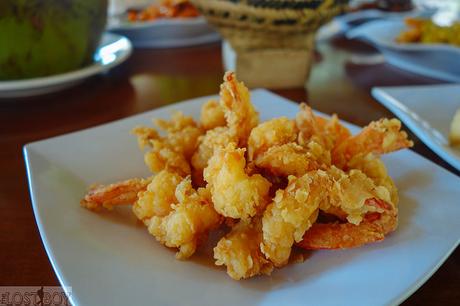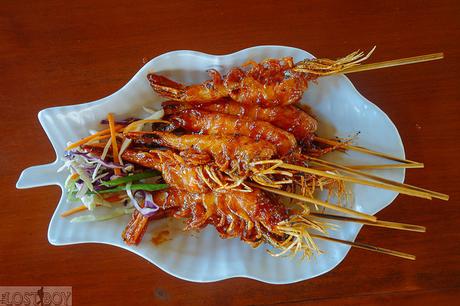 The restaurant also specializes in carp, so we picked the gurame goreng terbang ("flying" deep-fried carp), which came with a nice sweet and sour sauce.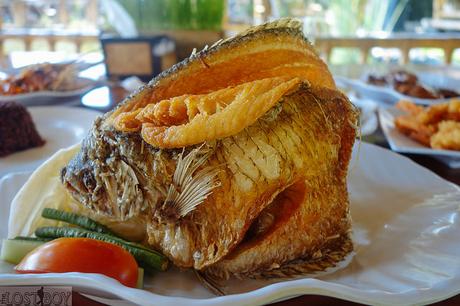 We also weren't able to skip their take on calamari, the cumi goreng tepung (deep-fried breaded squid), and their ayam bakar Kintamani (grilled chicken in sweet soya sauce). We had everything with red rice, sambal mangga (spicy mango sambal), tauhu (tofu), and tempeh.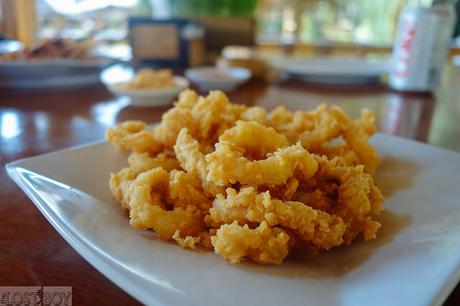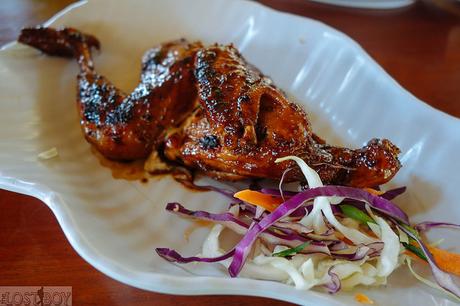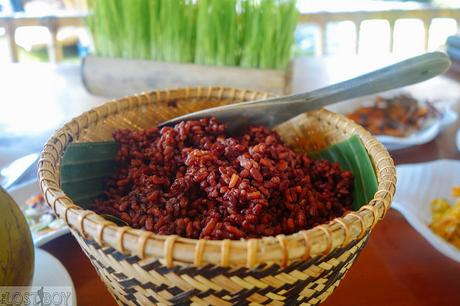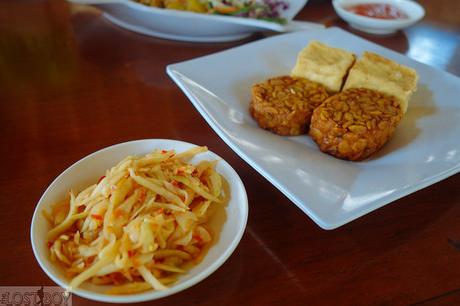 For dessert, we shared the pisang goreng keju (deep-fried banana with cheese and caramel sauce), since I have an affinity towards desserts of that sort.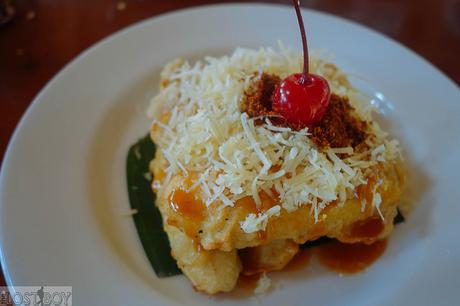 In all, Bale Udang Mang Engking's food, while sumptuous, isn't exactly gourmet. However, with prices unbelievably affordable, the entire experience is definitely worth the money. A true must-try, it's surely better than some of the pricier, snootier places elsewhere in Bali.
BALE UDANG MANG ENGKING
Jalan Nakula, Sunset Road, Kuta, Bali, Indonesia
Telephone: +62 361 894 7119 or +62 361 894 7120
Email: [email protected]
Website: www.baleudang.com
Social Media: Facebook and Instagram