Quite a fussy child, when my grandma brought out cakes to go with tea when we visited, I'd only go for two options. If there weren't there, I'd go hungry. Actually that fussiness hasn't completely gone away, as the texture of any dried fruit is still a no-go for me – which means no fruit cake, no mince pies, no Christmas pudding, you get the jist. Anyway, I'd either eat jam tarts, or treacle tarts. To this day Grandma's Treacle tart is one of the best I've eaten, and I think I've finally managed to replicate it.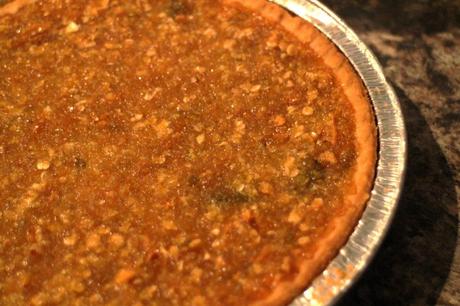 It's quite a bit denser than your traditional Treacle tart, and is best served gently warmed. If you want a gooey, looser filling, simply leave out the oats. I personally prefer it, it's a bit more substantial, and keeps me from getting a major sugar rush. Perfect with cream, even better with ice cream, this one is a winner for a cold Autumn or Winter night…which is exactly why I'm entering it into
Topps Tiles
A/W14 National Baking Week Challenge
. A few bloggers were hand-picked to enter, and sent some gorgeous baking goodies (currently at my home; I couldn't quite carry them on the train) and then told to post on this week. Here's mine, fingers crossed as I know my mom would love to new tiles, and I definitely wouldn't say no to a Kitchen Aid…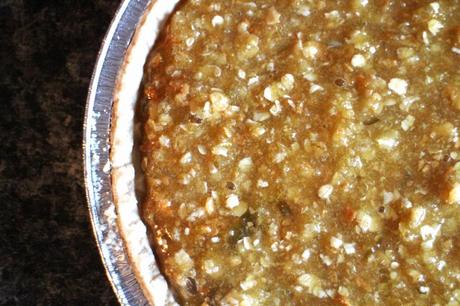 Recipe
Pastry case – you could try making my pastry here, replacing any salt/pepper/herbs with a little sugar. Blind bake, cool, then fill. Alternatively buy read rolled and blind bake, or even a ready made pastry case. The steps in this recipe assumes you've got a pastry case all ready.
400g golden syrup – I bought a 450g tin and just left a spoonful for porridge the next day
Zest and juice of 1 lemon
80g breadcrumbs, which I found was roughly 1 rolls worth
2 tablespoons of oats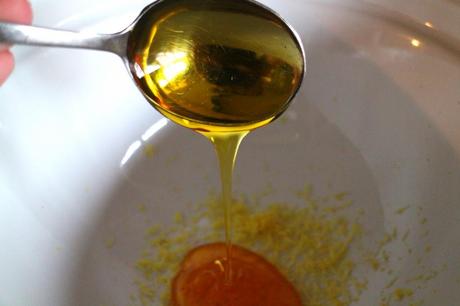 Preheat your oven to 160g. Grate your lemon zest into a bowl, and pour over the golden syrup.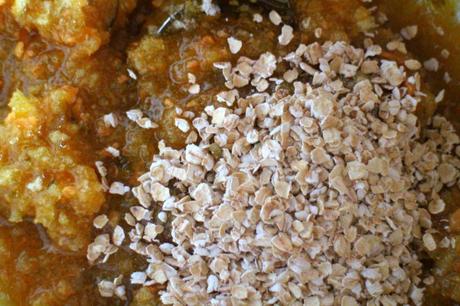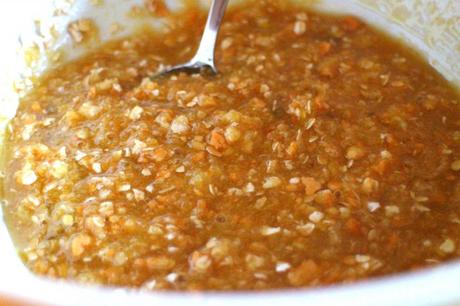 Stir in your lemon juice and your breadcrumbs/oats. Stir well, until it is all combined. The mix should be thick, but still able to 'move,' i.e. when you pour it into the pastry it should spread itself to the edges.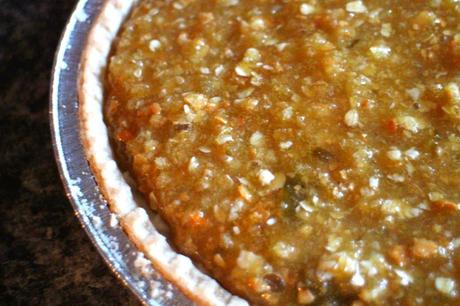 Add to the pastry case, and then bake for 20-30 minutes until golden brown. Keep an eye to make sure that the top doesn't catch – you may want to lower the heat.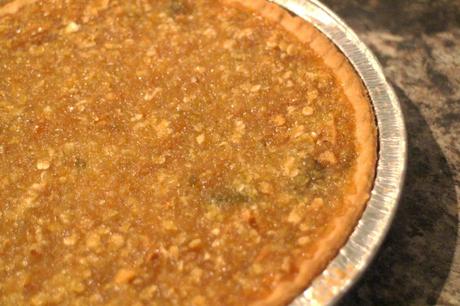 The mix will be quite wobbly and 'wet' when you fetch it out – it will firm up on cooling. Enjoy slightly warm (the microwave does this perfectly) with cream or ice cream.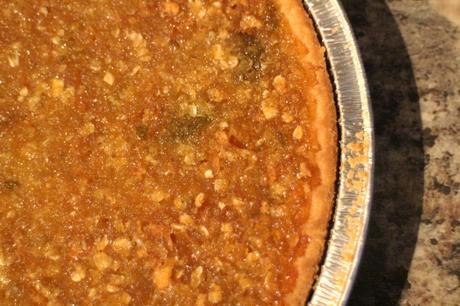 I absolutely love this bake, warm and comforting, and ridiculously simple to make. I'll never buy one in again – even with buying a pastry case the ingredients are far less science-lab, and there's something so lovely about the smell of it cooking too. One of life's greatest pleasure, and I'm very thankful for my Grandma for introducing me to her recipe.
What's your favorite comforting bake for cold weather?