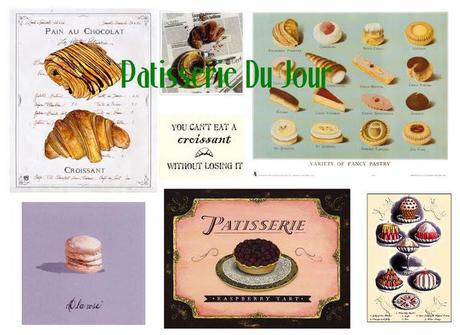 I seriously need to stop day dreaming. It's becoming a sickness. This week, I keep drifting off, imagining myself as a small patisserie owner in Paris. At first, the locals don't like me because I am not a true Parisian and despite my limited knowledge of the French language, I somehow win over the entire neighbourhood thanks to my charm and irresistible personality ... oh and the delicious baked goods. I may or may not have a beret on in this fantasy.... it may or may not be red. I may or may not remind myself of Curly Sue. Weird.


I'm fairly certain this fantasy is creeping up because I watched "It's Complicated" over the weekend and fell madly in love with the bakery that Meryl Streep's character owns. Not to mention, I was captivated by the scene where Meryl's character bakes freshly made croissants in mere minutes.... Light bulb.... Why can't I recreate that magical scene for date night this weekend?.... I too can bake croissants and impress hungry husband at first bite. Right? Wrong. Who am I kidding!
Before the doubt took over, I managed to do some research and finally settled on the Martha Stewart recipe (see below). It is daunting and fairly certain this is NOT for beginners but Martha is always so encouraging. This is kind of  like climbing Everest for a novice baker like me. If I succeed, this will be legendary especially since hungry husband will be reminded of our beautiful time in Paris. If I fail, well, I'll lose all courage to whisk again. So, wish me lots of luck and wait for the disaster photos! If you're an expert baker, tips are welcome.