Ah September. The month of cosy jumpers (thought not this year!), Great British Bake Off, and horrible house spiders. When I'm not brandishing a hoover, shoe, or heavy object I've been baking this month – bake off always puts me in the mood for something yummy, and there's only so many nights that a jar of nutella can keep me company. Quick bakes are something I'm always looking for due to working full time, and this fits the bill perfectly. Stir up the mix whilst my dinner is cooking, bake whilst I eat, then let the icing set and cake cool whilst I clean up after myself. My kind of cake.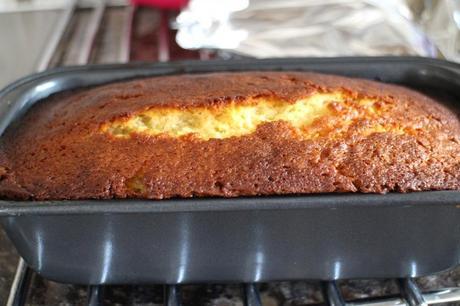 I love baking with all things citrusy, since moving away from home the vast majority of my food comes seasoned with zingy lemon as it's a substance banned from my family household – my sister is seriously allergic. Yep, we're the weird allergy family. No tomatoes for me, no citrus for her (including cleaning products) and even my mom has joined in, with reactions to dairy, fish and strawberries. Safe to say mealtimes can sometimes be tricky! But no matter, because away from home I indulge my citrus passion.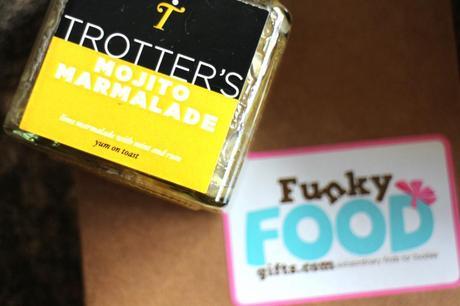 This weekend I finally had the opportunity to bake with some Mojito Marmalade* I was sent ages ago from
Funky Food Gifts
(my new favorite site – I'm desperate for these, these and this). I have to say I was a littleeeee disappointed. It actually just tastes like a lemon curd with bits – no lime zing, no minty hit. Certainly no alcoholic punch, so if you're after a mojito flavoured cake I'd wait til I publish the recipe I'm working on. But its a nice lemony flavour, and I'd definitely buy lemon marmalade to make this cake again.
Now, onto the bake! Grab from your cupboards:
A jar of lemon marmalade – about 1/3 to go in the cake, and the rest on top.
175g very soft butter
90g sugar
Zest of 1 lemon (and you'll need the juice too)
3 eggs
190g flour
2 teaspoon baking powder
And for the topping – the rest of the marmalade, 2-3 tablespoons of sugar, and a knob of butter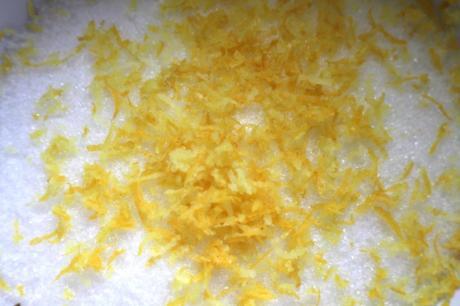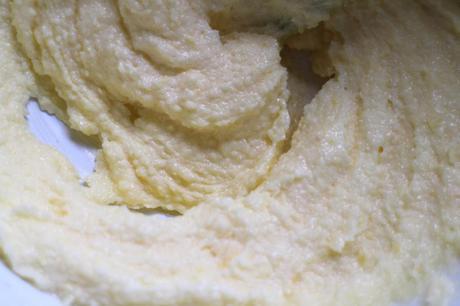 Start by beating your sugar, butter and zest together until light and fluffy. I go for the wooden spoon – my thinking is the more calories you burn through the baking, the more cake you can eat.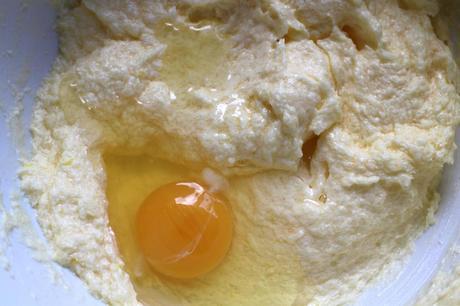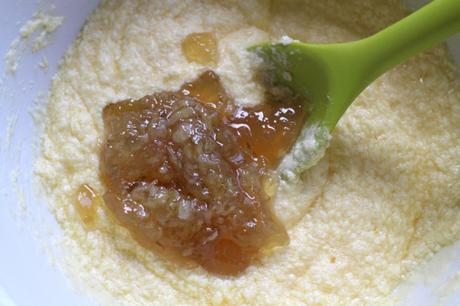 Beat through the eggs, then add the marmalade and lemon juice.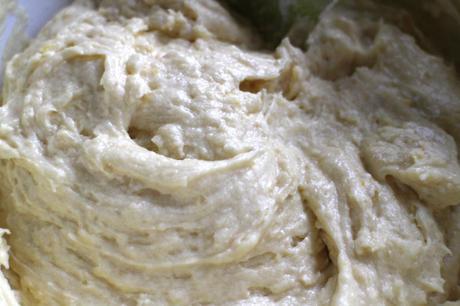 Sift the flour and baking powder together, into the mixing bowl, and stir lightly to combine everything.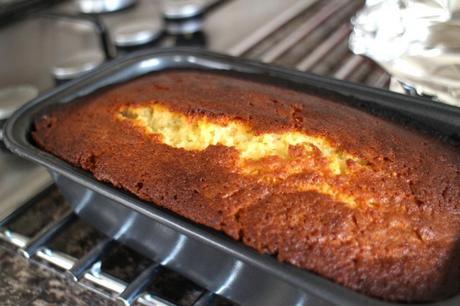 Pour into a greased loaf tin, and bake at 175g for about 30 minutes. Due to the marmalade content, you may want to cover the top as it does catch a little (I also haven't gotten used to this oven – hence the burnt edge!).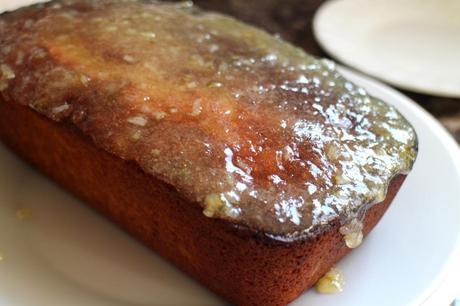 Once its risen and golden, remove from the oven, cool for ten minutes then untin onto a plate. Heat the marmalade, stir through the knob of butter and sugar, and pour over the cake. Leave to cool – the icing is sticky, so it won't completely set.
Eat and enjoy – it's a moist and sticky loaf, full of lemon flavour, and it keeps wonderfully well in a tin. Well, it would if your boyfriend wasn't eating it for breakfast…
Have you been baking along with Bake Off?