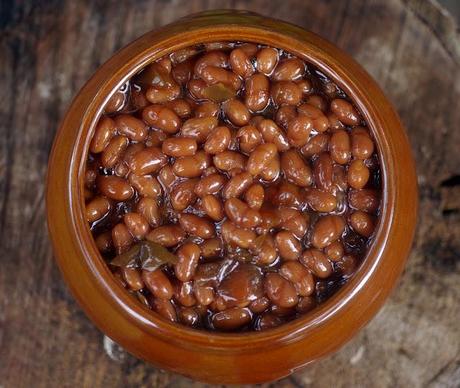 Beans beans they are good for your heart,
The more you eat,
The more you....
Well, you get the idea.
No self respecting southerner would ever have a cookout with out baked beans.
I swear there are as many baked beans recipes as there are beans.
I have never met a baked bean that I didn't like.
This is a good recipe, one of the best I have ever tried.
Now if you don't like peppers or perhaps allergic to bacon, then don't add it.
Honestly, I feel really sorry for you if you are allergic to bacon.
That would be a serious bummer.
Here in the south, bacon practically has its own food group.
So, if you have to skip the bacon do so,
But I cant guarantee it will taste just as good.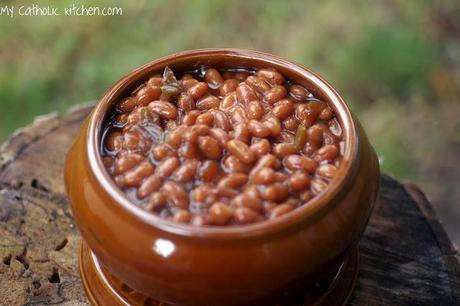 Baked Beans
2 tablespoons yellow mustard
3 cups ketchup
1 cup diced onion
1 bell pepper seeded and diced
2 cups brown sugar
1 (28 ounce) can pork and beans
1 (16 ounce can) red kidney beans drained and rinsed
1 (15 ounce) can chili flavored beans
4 or 5 strips of bacon
Directions
Preheat the oven o 350 degrees
Mix the mustard, ketchup, onion, bell pepper, brown sugar in a large bowl. Add the beans and stir gently to mix the mixture. Pour into a 9 x 13 baling pan. Lay the bacon strips across the top. Cover with aluminum foil and bake for 45 minutes. Remove the foil and bake for another 15 minutes or until bubbly.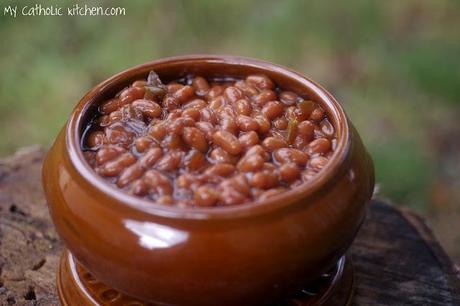 Peace be with you,
Veronica