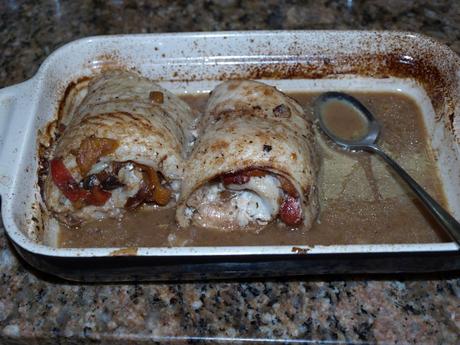 Ingredients:
2-3 Basa fillets 2 red bell peppers 1/4 cup balsamic vinegar 1/4 extra virgin olive oil 1 lemon 4 cloves of garlic dry white wine salt and pepper to taste
Place the red peppers on highest rack in oven and broil. Rotate until burned on all sides. Place in a plastic bag until cool. 
Mix vinegar, olive oil, lemon juice, garlic, salt and pepper.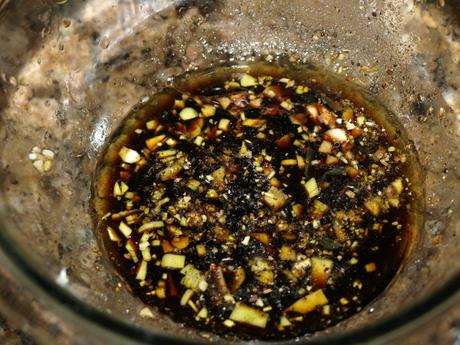 Peel away the charred outer layer of red pepper. Seed, cut into strips, and soak in vinaigrette for 15 minutes.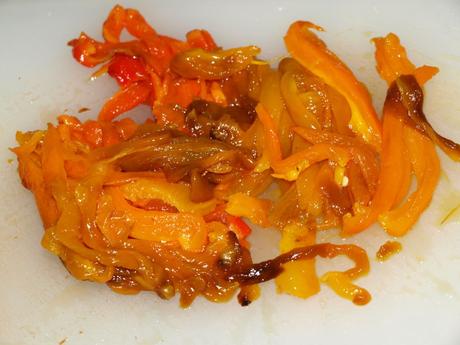 Preheat oven to 450 degrees for 15 minutes.
Layer the strips on the fillet,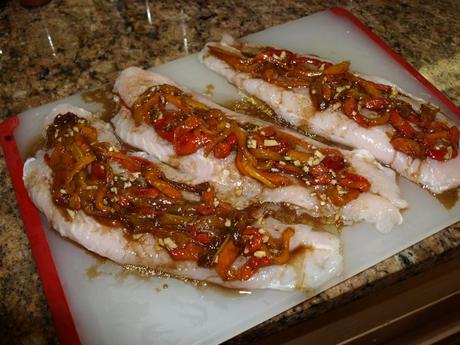 roll up and tie with thread (I left them untied).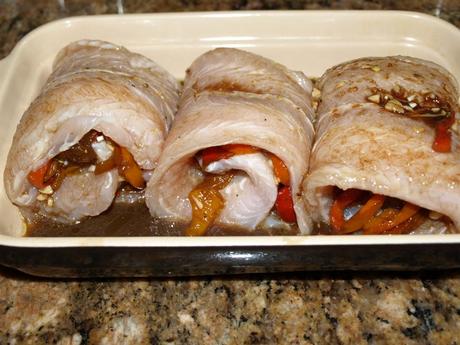 Place rolled fillets in a shallow baking dish, in 1/2 inch of white wine. Bake on middle rack, covered, for 30 minutes, or until the fillets are opaque.
Enjoy!