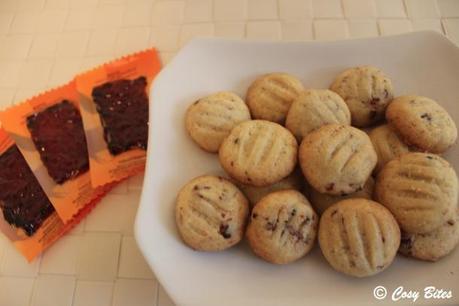 I was busy with my son's birthday cake and didn't have time to prepare anything for Chinese New Year till now. Back in Singapore, we will either purchase CNY goodies from shops or order from people who sell home-baked goods. If only it's the same here…
With my parents and mother-in-law joining us in Dubai for CNY, I had to make something. Cookies will be good since they can keep longer. And nothing says Chinese New Year more than bak kwa cookies. We can never do without bak kwa for CNY, can we? These cookies are sweet, salty, crispy and chewy at the same time. What more can you ask for?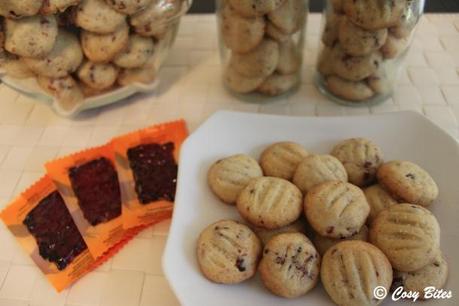 Here's the recipe for bak kwa cookies. Enjoy!
BAK KWA COOKIES
Makes about 160 cookies
Ingredients:
452 gram unsalted butter

200 gram granulated white sugar

2 eggs

2 teaspoon vanilla extract

590 gram all-purpose flour

½ teaspoon salt

250 gram bak kwa
Method:
Process bak kwa in a food processor until tiny pieces.

In a large bowl, cream together butter and sugar until light and fluffy.

Beat in the egg, then stir in the vanilla. Combine the flour, salt and bak kwa; stir into the sugar mixture.

Divide dough into a few portions. Place each portion in a plastic wrap and roll into a log of approximately 2″ in diameter. Wrap tightly in plastic wrap and chill for at least one hour. 

Preheat oven to 180°C. Remove dough from plastic wrap and cut into small pieces of 1 cm thick. Shape as desired.

Place cookies on a baking tray lined with parchment paper, space them about 1″ apart. Bake for 15 to 18 minutes, 

or until lightly brown at the edges. Remove cookies from baking tray to cool on wire racks.