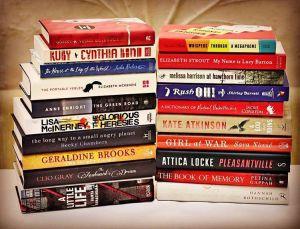 Image from http://www.womensprizeforfiction.co.uk
The Baileys Prize for fiction (previously known as the Orange prize) was first established in 1996 and celebrates work from female authors all over the world. The long-list for 2016 was announced on Tuesday 8th March and it looks so amazing that I just had to set myself a little challenge. Yes, to read the long-list! I've got a little head start as I finished A Little Life recently and plan to read The Glorious Heresies as part of my Book Bridgr/NetGalley/ARC review copy month in April as I was lucky enough to receive a copy a while back from Book Bridgr. Here are the titles long-listed this year with a mini description of each as I take the best bits from the GoodReads synopsis: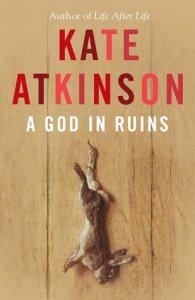 Kate Atkinson: A God in Ruins
A companion novel to Life After Life focusing on Ursula's younger brother Teddy as he faces living in a future he never expected to have.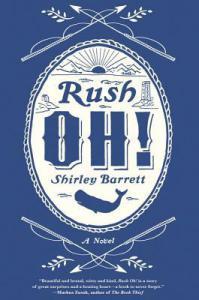 Shirley Barrett: Rush Oh!
A debut novel about a young woman coming of age in one of the harshest whaling seasons in the history of New South Wales. Family struggles, sibling rivalries, first love and a bit of a "dark side" this novel blends both fact and fiction to celebrate an extraordinary episode in history.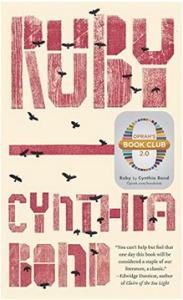 Cynthia Bond: Ruby
Beautiful Ruby Bell has suffered beyond imagining and flees her small town for New York in the 1950's. When a telegram requests her return she is forced to confront the devastating violence in her childhood.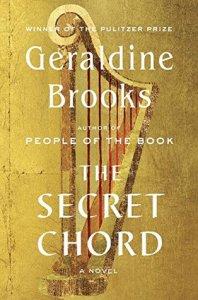 Geraldine Brooks: The Secret Chord
The Old Testament's King David is brought to life in Second Iron Age Israel through the eyes of those who love and fear him. A beautifully written saga of faith, desire, family, ambition, betrayal and power.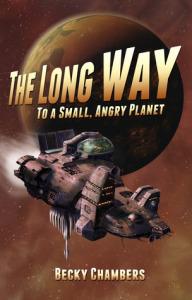 Becky Chambers: The Long Way to a Small, Angry Planet
Set against a backdrop of curious cultures and distant worlds, this novel tells the tale of nine different characters somewhere in our crowded sky. A young Martian woman, hoping the vastness of space will put some distance between herself and the life she's left behind. An alien pilot, navigating life without her own kind. A pacifist captain, awaiting the return of a loved one at war.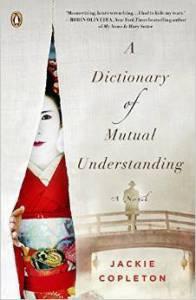 Jackie Copleton: A Dictionary of Mutual Understanding
Amaterasu Takahashi opens her door to a badly scarred man claiming to be her grandson, she doesn't believe him. She is forced to confront her memories of the years before the war: of the daughter she tried too hard to protect and the love affair that would drive them apart, and even further back, to the long, sake-pouring nights at a hostess bar where Ama first learned that a soft heart was a dangerous thing.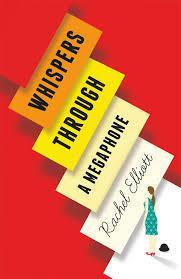 Rachel Elliott: Whispers Through a Megaphone
Miriam hasn't left her house in three years, and cannot raise her voice above a whisper while Ralph has opened a closet door to discover his wife doesn't love him and never has. A chance meeting of the two explores their attempts to meaningfully connect with themselves and others, in an often deafening world – when sometimes all they need is a bit of silence.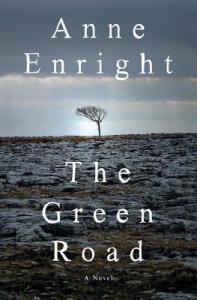 Anne Enright: The Green Road
Spanning thirty years and three continents, The Green Road tells the story of Rosaleen, matriarch of the Madigan family, and her four children. When Christmas Day reunites the children under one roof, each confronts the terrible weight of family ties and the journey that brought them home. The Green Road is a major work of fiction about the battles we wage for family, faith, and love.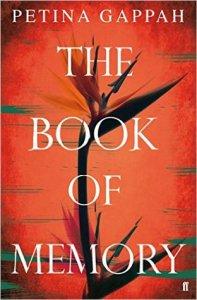 Petina Gappah: The Book of Memory
Memory, the narrator of The Book of Memory, is an albino woman languishing in Chikurubi Maximum Security Prison in Harare, Zimbabwe, where she has been convicted of murder. As part of her appeal her lawyer insists that she write down what happened as she remembers it. The death penalty is a mandatory sentence for murder, and Memory is, both literally and metaphorically, writing for her life.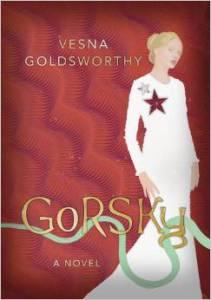 Vesna Goldsworthy: Gorsky
London dances to the tune of Gorsky's billions. The most enigmatic of oligarchs, Gorsky has been led to the city by his love for Natalia, whom he first knew in Russia. That she is now married to an Englishman is an inconvenient detail. When Gorsky's armour-plated car halts in front of a down-at-heel bookshop, the startled young man behind the till receives the commission of a lifetime. The bookseller suddenly gains privileged access to the wealthy and the beautiful; a world filled with delectable books but fraught with danger…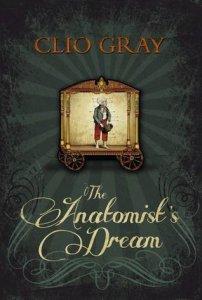 Clio Gray: The Anatomist's Dream
Philbert is born with a 'taupe', a disfiguring inflammation of the skull. Abandoned by both parents and with only a pet pig for company, he eventually finds refuge and companionship in a traveling carnival, Maulwerf's Fair of Wonders. But then Philbert meets Kwert, 'Tospirologist and Teller of Signs', and when he persuades the boy to undergo examination by the renowned physician and craniometrist, Dr Ullendorf, both Kwert and Philbert embark on an altogether darker and more perilous journey that will have far-reaching consequences for a whole nation.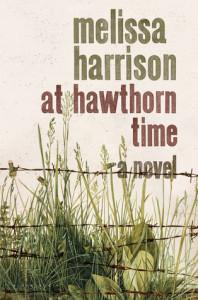 Melissa Harrison: At Hawthorn Time
An exquisite and intimate novel about four people's lives and our changing relationship with nature. As the lives of these four people overlap, we realize that mysterious layers of history are not only buried within them, but also locked into the landscape. A captivating novel, At Hawthorn Time is about what it means to belong—to family, to community, and to place—and about what it is to take our own, long road into the unknown.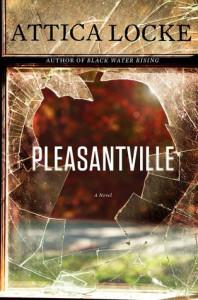 Attica Locke: Pleasantville
In this sophisticated thriller, lawyer Jay Porter, hero of Locke's bestseller Black Water Rising, returns to fight one last case, only to become embroiled once again in a dangerous game of shadowy politics and a witness to how far those in power are willing to go to win. With a man's life and his own reputation on the line, Jay is about to try his first murder in a case that will also put an electoral process on trial, exposing the dark side of power and those determined to keep it.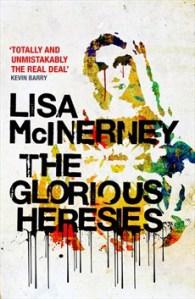 Lisa McInerney: The Glorious Heresies
One messy murder affects the lives of five misfits who exist on the fringes of Ireland's post-crash society. Biting, moving and darkly funny, The Glorious Heresies explores salvation, shame and the legacy of Ireland's twentieth-century attitudes to sex and family.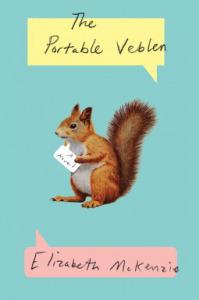 Elizabeth McKenzie: The Portable Veblen
The Portable Veblen is a dazzlingly original novel that's as big-hearted as it is laugh-out-loud funny. Set in and around Palo Alto, amid the culture clash of new money and old (anti-establishment) values, and with the specter of our current wars looming across its pages, The Portable Veblen is an unforgettable look at the way we live now. Throughout, Elizabeth McKenzie asks: Where do our families end and we begin? How do we stay true to our ideals? And what is that squirrel really thinking? Replete with deadpan photos and sly appendices, The Portable Veblen is at once an honest inquiry into what we look for in love and an electrifying reading experience.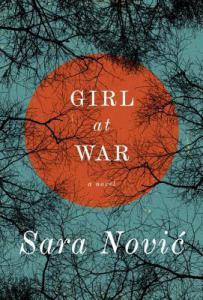 Sara Nović: Girl at War
Zagreb, summer of 1991. Ten-year-old Ana Jurić is a carefree tomboy who runs the streets of Croatia's capital with her best friend, Luka, takes care of her baby sister, Rahela, and idolizes her father. When tragedy suddenly strikes, Ana is lost to a world of guerilla warfare and child soldiers; a daring escape plan to America becomes her only chance for survival. Ten years later Ana is haunted by the events that forever changed her family, she returns alone to Croatia, where she must rediscover the place that was once her home and search for the ghosts of those she's lost.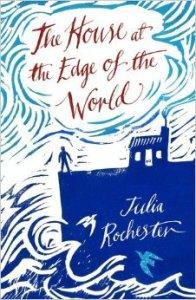 Julia Rochester: The House at the Edge of the World
Shortly after their eighteenth birthday, twins Morwenna and Corwin's father dies accidentally (and ignominiously) when he falls off a cliff, drunk. Over the past fifty years, Matthew has meticulously painted every important event in the family's life on top of an ordnance survey chart. Part record and part legend, the map has been a subject of fascination to Morwenna and Corwin for as long as they can remember. But is there a deeper meaning hidden among the tiny pictures of shipwrecks, asps and farting devils, and could it lead them closer to what really happened to their father all those years ago?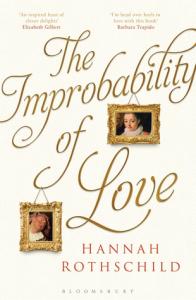 Hannah Rothschild: The Improbability of Love
Annie McDee, alone after the disintegration of her long-term relationship and trapped in a dead-end job, is searching for a present for her unsuitable lover in a neglected second-hand shop. Annie stumbles across 'The Improbability of Love', a lost masterpiece by Antoine Watteau, one of the most influential French painters of the eighteenth century. Soon Annie is drawn unwillingly into the art world, and finds herself pursued by a host of interested parties that would do anything to possess her picture. In her search for the painting's true identity, Annie will uncover the darkest secrets of European history – and in doing so, she will learn more about herself, opening up to the possibility of falling in love again.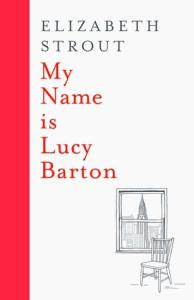 Elizabeth Strout: My Name is Lucy Barton
In My Name Is Lucy Barton, this extraordinary writer shows how a simple hospital visit becomes a portal to the most tender relationship of all—the one between mother and daughter. Lucy Barton is recovering slowly from what should have been a simple operation. Her mother, to whom she hasn't spoken for many years, comes to see her. Knitting this powerful narrative together is the brilliant storytelling voice of Lucy herself: keenly observant, deeply human, and truly unforgettable.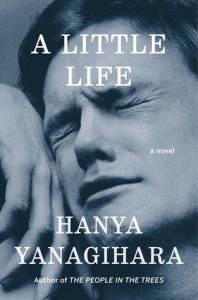 Hanya Yanagihara: A Little Life
When four classmates from a small Massachusetts college move to New York to make their way, they're broke, adrift, and buoyed only by their friendship and ambition. There is kind, handsome Willem, an aspiring actor; JB, a quick-witted, sometimes cruel Brooklyn-born painter seeking entry to the art world; Malcolm, a frustrated architect at a prominent firm; and withdrawn, brilliant, enigmatic Jude, who serves as their center of gravity. Over the decades, their relationships deepen and darken, tinged by addiction, success, and pride. Yet their greatest challenge, each comes to realize, is Jude himself, by midlife a terrifyingly talented litigator yet an increasingly broken man, his mind and body scarred by an unspeakable childhood, and haunted by what he fears is a degree of trauma that he'll not only be unable to overcome—but that will define his life forever.
I'm loving this list and can't wait to get stuck in! I'm particularly intrigued and looking forward to A God In Ruins which I got as a Christmas present from my sister and fellow blogger Chrissi Reads, A Dictionary Of Mutual Understanding (love anything remotely Japanese based), Girl at War and The House At The Edge Of The World which I have copies of from NetGalley, The Book Of Memory which I have as a Goldsboro Book Of The Month customer, The Improbability of Love which has been on my radar for a while now and The Anatomist's Dream which looks fascinating. But hey – don't they all look great? I'm championing A Little Life at the moment (review to come at some point) which was so amazing I don't have enough words to describe my love for it. That could all change however once I've read the complete long-list!
Have you read any of these titles or which ones are you excited about? Let's have a chat about it in the comments below!