Today I have a gem of a moisturizer that I've been testing out for a while now! I was sent the Badger Damascus Rose Antioxidant Face Oil a little over a month ago, and have been using it ever since! Feeling like I've given it a decent trial period, I figure that it's finally time to share my thoughts on it!

J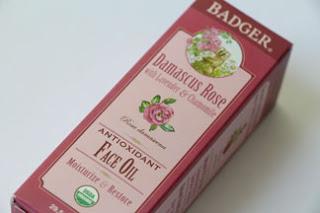 The Damascus Rose Antioxidant Face Oil is a blend of Organic Cold-Pressed Jojoba, Baobab and Pomegranate Oils. The Baobab and Pomegranate oils are high in antioxidants to help replenish and soothe dry skin. Jojoba Oil is an oil that closely mimics the natural sebum produced by skin, so it is an excellent choice for hydrating and also balancing the skin. In addition to the oils for moisturizing, the Restorative Antioxidant Face Oil includes Organic CO2 Extracts of Seabuckthorn Berry, Rosehip, and Calendula, as well as a relaxing blend of Damascus Rose, Lavender and Chamomile Essential Oils. That is the full ingredient list! And all of the ingredients are Certified Organic!!! It's a simple oil, but it has beautiful results!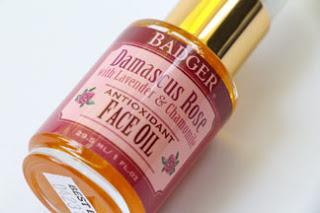 I have to admit that I'm not a huge fan of the scent of either rose or lavender, which are the main essential oils that help scent the oil, so I did not expect to like the smell of this oil. I was pleasantly surprised because it doesn't have an overly herbal or an overly floral scent to it. It doesn't smell like an old grandma perfume either. It's a nice, relaxing scent that is not at all objectionable, so I am perfectly happy to faintly smell this oil on my face every night as well! In fact, it may even help me fall asleep due to the relaxing and calming properties of the lavender essential oil!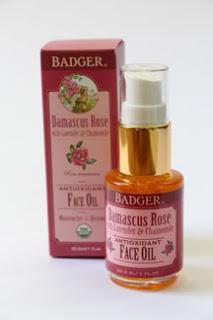 As far as the oil itself goes, I love it! I have tried a few facial oils before, but have not really found them to work great with my skin. They haven't been horrible or even objectionable, but I feel like they were just a bit too much for my acne-prone, combination skin. The Damascus Rose Antioxidant Face Oil seems to balance my skin out wonderfully! The oil absorbs almost instantly and melds right into my skin. It feels weightless and my skin feels like it's gotten a nice drink of the hydration it needs. Other oils sometimes feel like they're just sitting on top of my skin, but not the Antioxidant Face Oil. It really sinks in and feels just like you have perfectly hydrated, but not oily, skin! It has not irritated my skin in any way, nor has it caused any breakouts!!!

J

I dare say that the texture of my skin may also look a bit better as well! And I don't wake up with an oil slick on my face either, as has been the case with the other oils I have tried. My skin has seemed more balanced and is definitely well moisturized without being an oily mess! I can't really say enough great things about the Badger Damascus Rose Antioxidant Face Oil!!!

J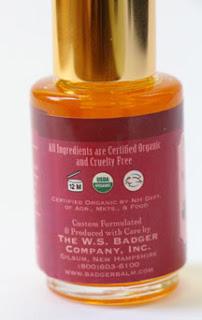 The Antioxidant Face Oil contains 1 fl oz/29.5mL and comes in a clear glass bottle with a pump dispenser. It retails for $13.99 and can be found at BadgerBalm.com where you can also check for local retailers.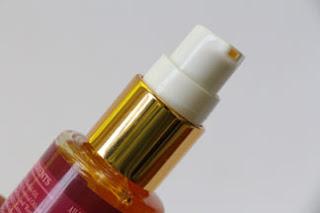 Disclaimer: This product was sent to me by the W.S. Badger Company, Inc for consideration of review. I have not been compensated in any way, nor do I have any affiliation with the W.S. Badger Company, Inc. All opinions expressed in this review are my own and have not been influenced by others in any way. For more information, please see my Disclosure Policy.