The Fashion Backpack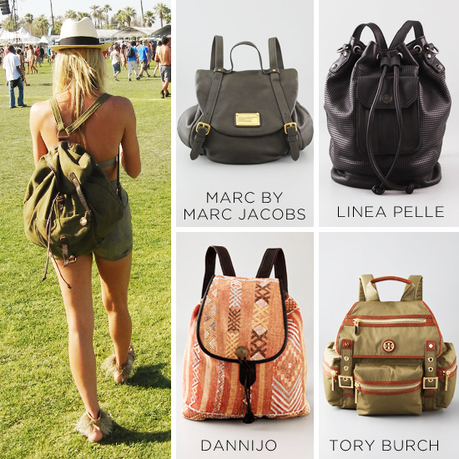 So i have recently purchased & received my vintage canvas backpack it is my new favorite 'go to' item. (i will be uploading a picture in my collective haul post HERE.)
What do you make of the fashion backpack?
Backpacks or rucksacks have been considered to have lack of style, personally i think they show off your personality like any other bag i guess? i remember seeing a girl wearing a small black one and i wondered have they really come back in? Although I haven't seen many people from where i live wearing them, but i have seen them everywhere starting with designers there is the 'Marc by Marc Jacobs' (Above). I have seen them coming into the high street market such as ASOS, Urban Outfitters, Topshop, Zara, River Island etc. the list goes on. I think as they are now touching the high street stores that many people will start to love them as much as i do. They are perfect for that laid back look, especially going to and from school, college, university as they fit so much in it. I have been using mine for the past two days and i much admit they have given my shoulders a rest from having a heavy bag on just the one shoulder, i have also received many lovely comments towards the bag including my boyfriend who wants one for himself!! They come in so many different styles, size, colours and shapes i think everyone can find one that's perfect for them. Let me know what you think about the backpacks or if you have purchased one would be great to hear your say.
___________________________________________________________________________________
Today i recently caught up with my good friend Emma, we wined and dined at Frankie & Benny's (well actually we had a chicken Caesar salad with a coke) I had a really good day catching up. Your probably wondering why am i mentioning this, well Emma also has a blog which you need to check out if your into fresh underground sounds, the latest music reviews and the good ole' banter. So here it is Virtuoso Music.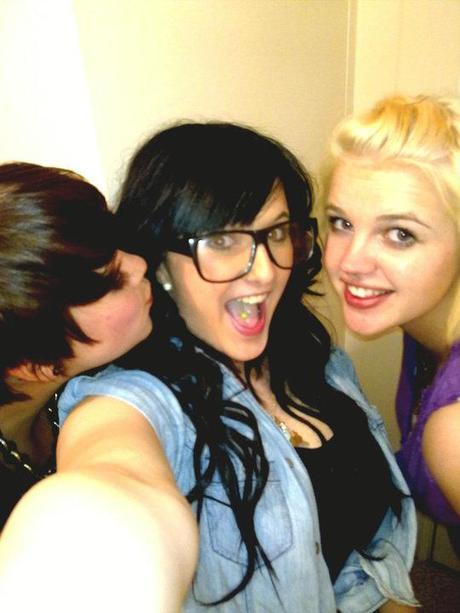 (Shes gonna hate me for this but here she is the one in the middle!!)
Leigh xo