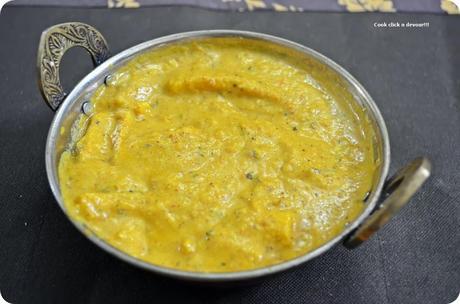 Baby corn masala...It is close to imposible I blog about this masala with out any superlative terms.This calls for very less number of ingredients,very simple to make,takes very less time yet outstanding in taste and flavor.Yes I am not exaggerating a bit here.This baby corn masala I made to serve with whole wheat kulcha was the best in all ways.My husband and sister who tasted this were raving for quiet a long time.No less than a rich gravy served in resturants,only better :). I had purchased a bunch of very fresh baby corns last week, foreseeing some manchurian or pakoda,but when I made this kulcha I did not have any other suitable vegetables for gravy so I made this.It is sheer luck that I got to try this,and eating this was sheer bliss.Here you go with the recipe that you should not miss,please try n I bet you will love this :)
Baby corn masala recipe
Star ingredients:Baby corns and cashew nuts
Time:30 minutes
Serves:4
Ingredients:
4-6 fresh render baby corns slit
1 teaspoon garam masala
1/2 teaspoon turmeric powder
1/4 teaspoon black pepper powder
1/2 teaspoon coriander powder
2 cloves
2 cardamoms
Salt
Kasuri methi
Oil/ghee
Grind to a smooth paste:
2 onions chopped coarsely
2 large ripe tomatoes chopped coarsely
1/8-1/4 cup cashew nuts
6 whole almonds
1 teaspoon cumin seeds
1/4 teaspoon methi seeds
1"piece ginger
2 green chillies
Method:
1.Heat oil/ghee in a pan and add clove and cardamom.Once they splutter add the ground paste and saute well for 5 minutes.
2.Add the coriander powder.turmeric and garam masala and saute till the paste is well cooked and oil separates.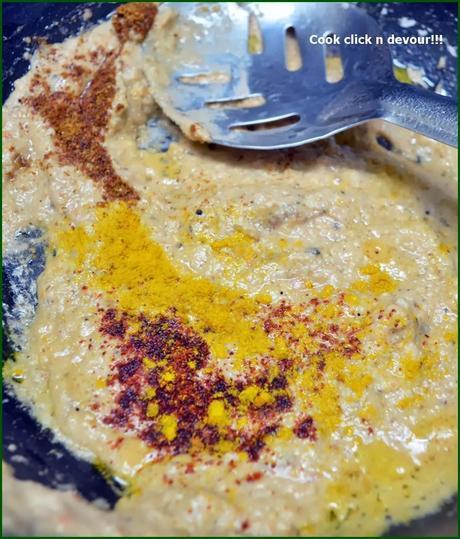 3.Add 2 cups water,salt and bring to a full boil.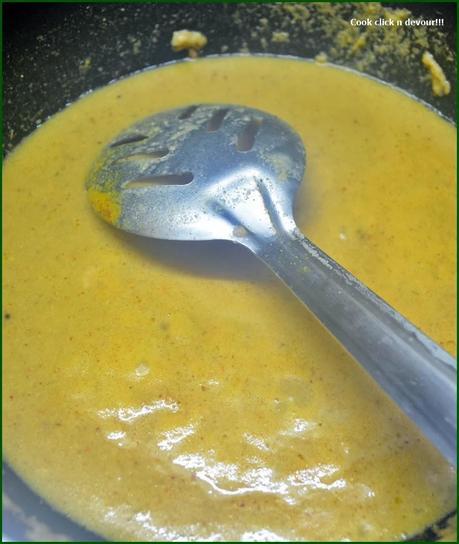 4.Add the slit baby corns and cook on medium flame for 15 minutes,till gravy thickens and comes together.
5.After 15 minutes,add milk and simmer for 5 more minutes.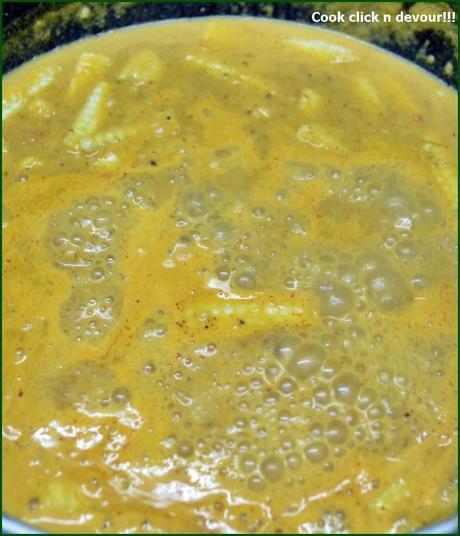 6.Add kasuri methi and remove from flame.Serve hot.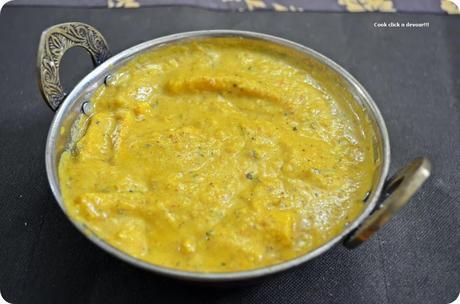 Notes:
1.You can also saute the baby corns in little oil before adding to the gravy.
2.Almonds are optional
3.I add methi seeds to any gray,as they impart a deep flavor.