Hello there,
I am back with a review on a brand called Avon. Avon has been one of my favourite brand since years because they are affordable and of good quality.
Today I will be reviewing Avon Extra Lasting Lip gloss in the shade Endless Watermelon.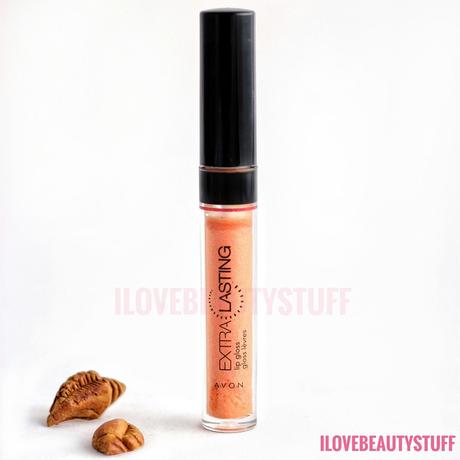 From the Avon Website:-
Lip gloss you can apply once and be done! Extra lasting Lip Gloss has all day staying power and lasting moisture. The glossy colours looks great and give you luminous
shiny lips without be sticky! Colours are super glossy and sure to WOW. Get vivid lips with all day staying power!
BENEFITS
* Long lasting
* Moisturizing
* Non sticky
* Easy to apply
* Light-to-medium coverage
* Makes lips look shiny, glossy, and luminous
* Provides even coverage
How to use:
Glide your colour onto your lips and wear all day!
Price:Rs 330
Available only through Avon Representatives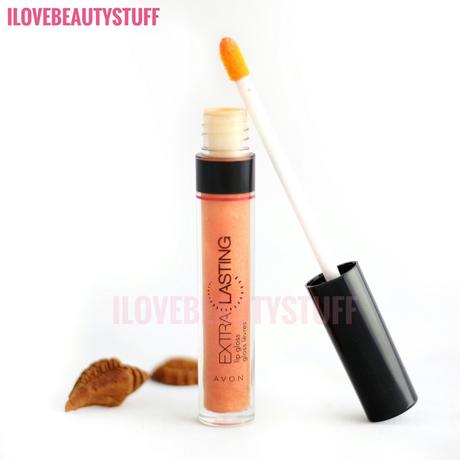 Review on Avon Extra Lasting Lip gloss in the shade Endless Watermelon.
I do not like using lip gloss a lot because I prefer lipsticks.But when I went through the Avon brochure,this lip gloss somehow looked really attractive to me. Lip gloss are used for any look, but for me it would go with a Smokey look.
Coming to this one, the packaging is really simple. It has a normal lip gloss packaging with a black cap and a wand for applying the lip gloss.I find the packaging simple and cute. It is travel friendly and even fits in the pocket. The wand helps to remove a proper quantity of the gloss and so it wont get wasted
or wont spill.
Talking about the texture and colour, the shade Endless Watermelon is a peachy golden gloss with shimmer.I really like the fact that it is pigmented and would give a smooth look on the lips. After applying it does feel a little bit heavy on lips, but that stays only for a bit of time.This colour can be used either on top of a lipstick or just the lip gloss. I like using this for my night look paired with a black Smokey look. The texture is quite moisturizing and smooth to use, so you might not need a lip balm for this.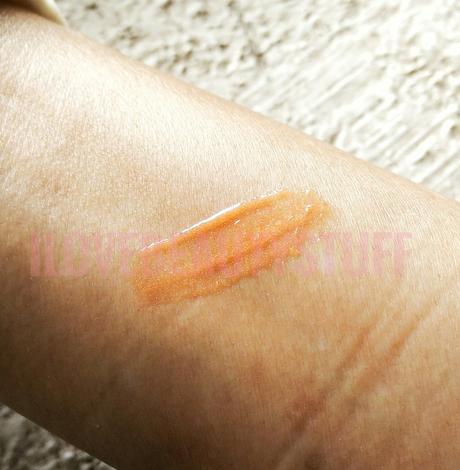 The staying power is really good as it stays for a longer time.It has a slight fragrance but that doesn't linger for a long time.I like this shade a lot but I would like to try other shades too.The most important thing is that to buy Avon products can be bought only through their representatives which sometimes can be tedious to find.But for the price it offers, it is a really nice lip gloss and Avon generally has discounts every month on their products,so you might get them at a reasonable price.
In all, this lip gloss is an affordable one and if you like such type of lip shades you can go for it. I would skip it and try other shades.
Have you used any lip gloss from this range?? What do you think about this?? It would be great if you would comment below and share your favourites.
You can also follow us on Facebook here and Instagram here for all updates related to our blog.
Tags: avon, avon extra lasting lip gloss , avon perfect wear extralasting lip gloss, bblog, bblogger, beauty, beauty blog, beauty blogger, beautyblog, best lip gloss, gloss, ilovebeautystuff, Indian Beauty Blog, indian beauty blogger, Indian blog, indianbeautyblogger, indianblog, indianblogger, lip gloss online , lip glosses , lipgloss, makeupandbeauty