Once a month, I go to the Metro Centre for a girly shopping trip and make a day of it as there's so many shops and places to eat. I think going out shopping too much gets a bit boring when you keep looking at the same things all the time, so I limit myself to one big monthly trip to do some girly bonding time :) Since moving day is three days away my mam kindly bought us a kettle, cutlery, food containers, all the towels we'll ever need (hand, bath, tea) and a vase so I can take the beautiful flowers Craig sent me the other day..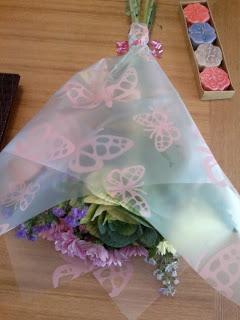 How pretty are they? I'm not going to post pictures of my new homeware as I don't think people are particularly interested in the color of my towels haha, but you may remember the other day I set a goal of replacing my current products with organic ones. Today I wandered into Boots to check out their Botanics range, as they've had a bit of a make-over recently. I love the new packaging, much better than it was before. I was interested in trying a few products, but what I decided on trying today was the 100% Organic Rosewater Toning Spritz.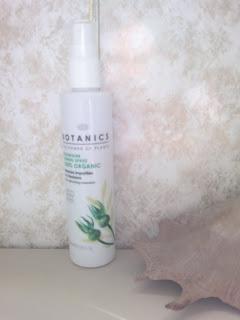 There are a couple of reasons I bought this, and the main reasons were: no animal testing, 100% organic, no parabens, and I've been reading everywhere that rosewater is really good for your skin. I'm excited to use it, and of course I will be reviewing it at a later date. It's on offer for £3.32 at the moment (I bought it using my advantage card points today, which was an extra bonus!), which personally I think is really good for an organic product which I tend to find are usually a bit more expensive than other brands.
I have also become a bit of a fan of Ikea, it has literally everything!! I have to show you a picture of a display they had of the perfect wardrobe..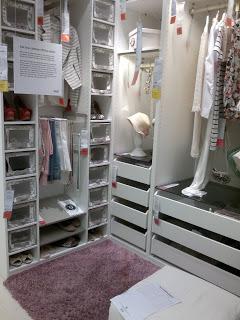 I reeeeeally want this! It's not pictured, but on the right side of the wardrobe the mirror opens into a jewelry stand too. This is my dream! Even if you're not that interested in interior decorating, it's funny how Ikea's little show rooms can get you so excited about furniture.. or is that just me?