This year has been one of steady improvement. Each new month raised the question of whether the trend would continue, but now two-thirds of the way through the year it is encouraging that the housing market continues to improve and show signs of stability.
The months supply of inventory is tipping more heavily towards the seller all the time, down to 4.1 months in August. That is is lowest it has been any month since the winter of 2004-2005 when the market was nearing its peak. The market is considered balanced between buyer and seller when there is a 5-6 month supply.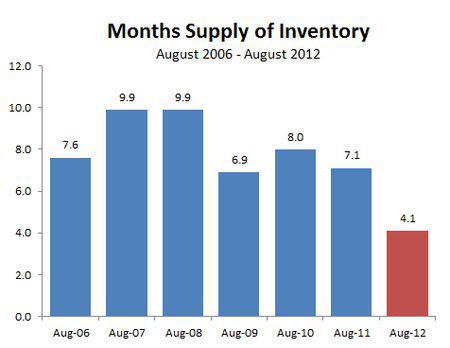 It follows that this competition for available homes for sale is bringing offers closer to asking price. Sellers have been getting about 95% of list price this summer and average days on the market before accepting an offer was at 107 days in August 2012... about 2 months less than it was the first part of 2011.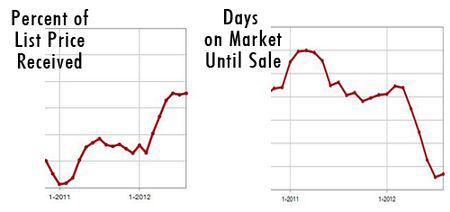 Median sale price is holding steady, $179,000 in August and about 15.5% above last year at this time.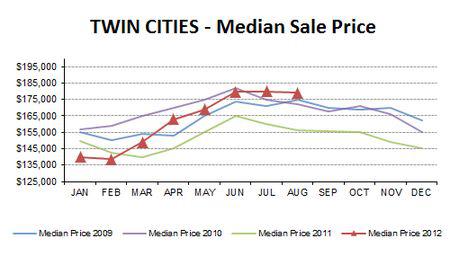 Closed sales have been resurging since bottoming out in 2010 following the end of the federal homebuyer tax credit. You have to go back to 2006 to find more closed sales in August.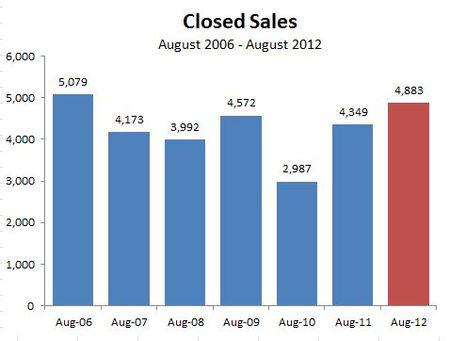 Inventory levels continue to be anemic... translating to this is a good time to be a seller because there is a shortage of homes for sale.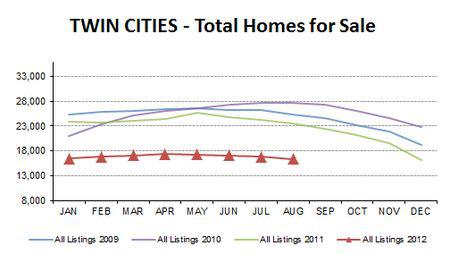 Not only is this a good time to be a seller... it's also a great time to be buying, with interest rates holding historically low and home prices poised to rise. Buyers are responding with continued strong pending sales.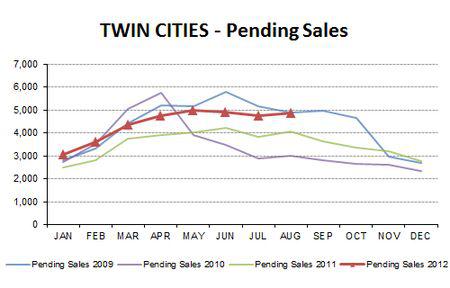 The figures above are based on statistics for the combined 13-county Twin Cities metropolitan area released by the Minneapolis Area Association of Realtors.
Never forget that all real estate is local and what is happening in your neighborhood may be very different from the overall metro area.
Click here for local reports on 350+ metro area communities
Click here for current interactive market analytics by area, city, county, neighborhood or zip code
Sharlene Hensrud, RE/MAX Results - Email - Minneapolis - St. Paul Real Estate Market