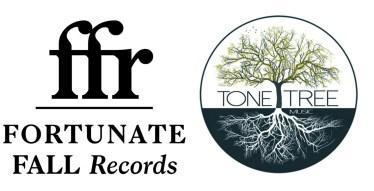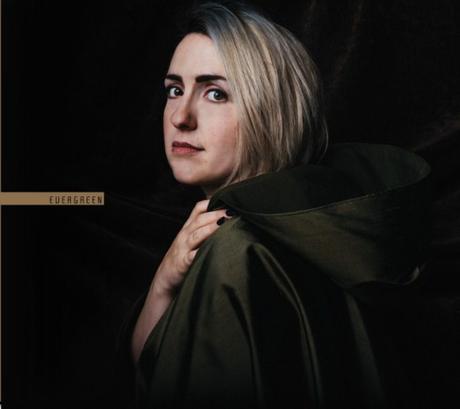 AUDREY ASSAD'S FOURTH SINGLE FROM EVERGREEN,
"WHEN I SEE YOU," RELEASES TODAY
PledgeMusic Campaign Wraps, Reaches 151% Of Its Goal,
Pledgers Receive Full Album Download Now
Evergreen Releases Everywhere Else Feb. 23
Acclaimed singer, songwriter and author Audrey Assad releases today the fourth single from her first new album of all new songs in four years, Evergreen. The song, "When I See You, as well as "Drawn to You," "Wounded Healer" and first single, "Deliverer," are available now at iTunes, Spotify and more digital outlets globally from Fortunate Fall Records with Tone Tree Music distribution.
Highlighted as one of the top "albums to know" about this month by CCM Magazine, with the full album set to release internationally Feb. 23 and available now to preorder at iTunes and Amazon.com, Evergreen stems from a season of renewed creativity for Assad. Forging through the flames of personal pain in the deepest corners of her broken heart, new songs of rebirth, identity, the rebuilding of trust and discovery of joy and love have taken shape.
"I hope that Evergreen is a healing oil in the wounds of whoever comes across it. I am stumbling towards health and wholeness and I desire that for anyone who hears this music," shares Assad. "I recognize that some of the themes and stylistic choices are perhaps slightly different than where I have been camping as an artist for the past few years—but I am hopeful that it will be a solace and sanctuary for anyone who needs peace and joy in their lives. It has been a labor of hard-won love and emerged from the deepest parts of my spirit."
In conjunction with today's release of "When I See You," Assad premieres the song's lyric video on her YouTube channel. The video was shot and animated by her husband, William G. Price III, who also created lyric videos for the other three singles mentioned above, including the "Deliverer" lyric video that was premiered by Relevant Magazine. The magazine also completed an Evergreen feature interview with Assad that can be seen at https://relevantmagazine.com/culture/music/audrey-assad-opens-lost-found-faith-new-album/.
The full Evergreen album, including the singles mentioned above, is available for immediate download for everyone who preordered Evergreen through Assad's PledgeMusic campaign that wrapped up Jan. 25. The campaign hit 151 percent of its goal with five percent of total PledgeMusic campaign proceeds donated to Preemptive Love.
For more information on Audrey Assad and Evergreen, go to http://pledgemusic.com/audreyassad, www.audreyassad.com, Facebook, Twitter, Instagram and YouTube.com.
About Audrey Assad:  Lauded by the New York Times, multiple Dove Award nominee and iTunes Christian Breakthrough Album of the Year recipient (The House You're Building, 2010) Audrey Assad releases music she calls "soundtracks for prayer" on Fortunate Fall Records. In addition to her top-charting albums, Audrey speaks about art, faith, womanhood, justice and pornography addiction at Catholic and evangelical events such as Q Ideas, Focus Conferences and more. She has written songs for Matt Maher, Christy Nockels, Brett Younker, Sarah Hart, Meredith Andrews and others, is featured on Chris Tomlin's RIAA certified Gold record, Glory in the Highest (2009), and her cover of Pink Floyd's "Wish You Were Here" is heard in the fall 2016 season opener of NBC's Timeless.
Having toured with Tenth Avenue North, Matt Maher, Jars of Clay and others, Audrey has further been featured at World Youth Day 2016 (Poland), Mass at St Patrick's Cathedral and during the Papal Event "World Meeting of Families." She also writes reflective and devotional entries for the likes of Christianity Today, the Magnificat and Blessed is She.
About Tone Tree Music:  Established in 2010, Tone Tree Music offers sales, retail marketing and distribution for independent artists. Tone Tree Music has represented such acclaimed artists as The Civil Wars, Lindsey Stirling, Audrey Assad, Holly Williams, Peter Bradley Adams, Jars of Clay, Ruelle, Joy Williams, Birdtalker, HalfNoise, Marc Scibilia and more. (www.tonetreemusic.com)
~ ~ ~ ~ ~ ~ ~ ~ ~ ~ ~ ~ ~ ~ ~ ~ ~ ~

It would be great if you would stay connected with me!! You can follow me on Twitter @DebiL1611, like me on Facebook at 2014 and Beyond, circle me on Google+, follow me on Tumblr, Instagram and Bloglovin', subscribe on YouTube, or connect with me on LinkedIn and Pinterest.

Please make sure to visit my homepage and subscribe to my blog for more great posts on running, fitness and lifestyle topics as well as food, product, music and book reviews, and more!