Kerala-God's very own country….What comes to your mind when you think about Kerala is…Coconut trees,Pristine Churches,Houseboats…and the classic natural beauty which could put most popular foreign destinations to shame….and so I can vouch out for the fact that Athirappilly Falls are no different!!!!
Situated in Thrissur districtof Kerala, on the southwest coast of India,they are located on the west-flowing Chalakudy River near the Vazhachal Forest Division and the Sholayar ranges, this 24-metre (80 ft) waterfall and the nearby Vazhachal Falls and are popular tourist destinations.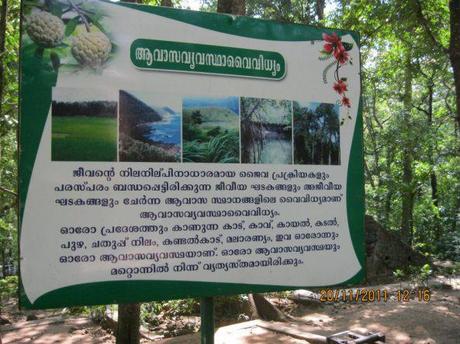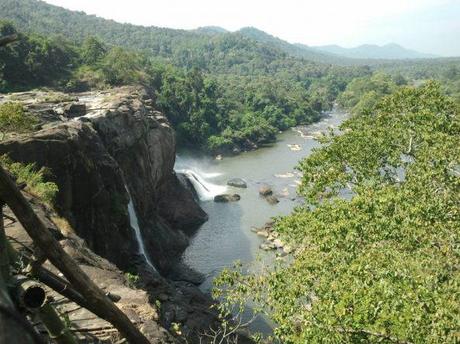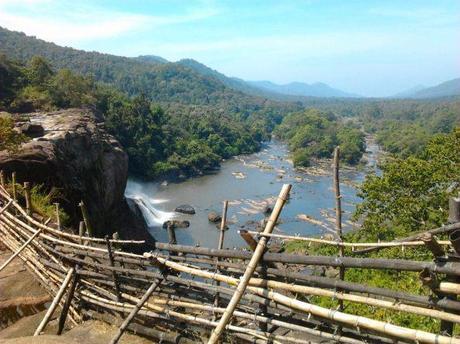 The length of Chalakudy river originates  Anamudi Mountains of the Western Ghats,flowing through the Vazhachal Forest finally merging into the Arabian Sea. Below the falls, the river remains turbulent for about 1 kilometer (0.62 mi) until it reaches Kannamkuzhi. Then it calms and flows smoothly until reaching the dam at Thumburmuzhi.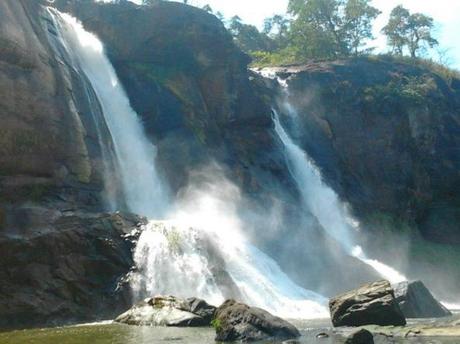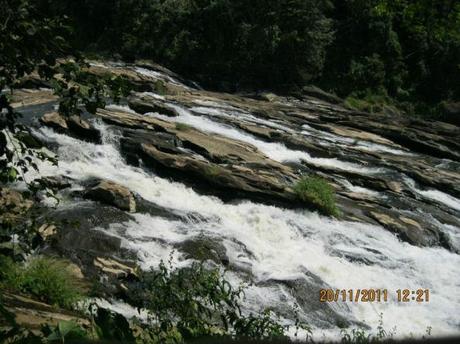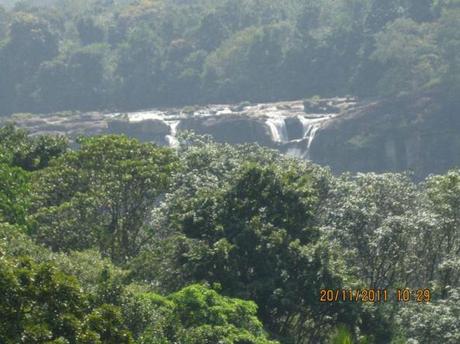 Athirappilly mystic beauty extends not just to the serene environs…but also to its dynamic wild life….includes the Asiatic Elephant tiger,leopard,bison,sambar and lion tailed macaque. The unique 180 metres (590 ft) elevation riparian forest in the Athirappilly-Vazhachal area is the only location where all four South Indian species of hornbills — the Great Hornbill(the State Bird of Kerala),Malabar Grey Hornbill, and the Indian Grey Hornbill are found living together. If the proposed 163-MW Athirappilly hydroelectric project is built, these unique birds may vanish from these forests because it will submerge the hornbills' habitat.Environmentalists claim that Athirapally is a one-of its-kind riparian ecosystem in Kerala. The International Bird Association has declared it an 'Important Bird Area' and the Asian Nature Conservation Foundation has recommended that the area should be declared a sanctuary or a national park.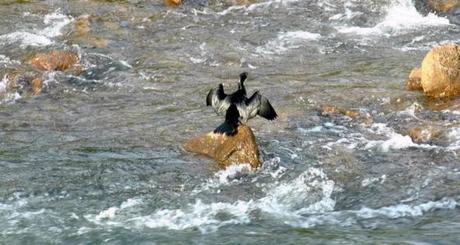 Indian Grey Hornbill
So,friends….If Kerala is God's very own country…Athirappily is best tourist destination in that….Do visit these falls and catch on a fresh breath of air,if you ever happen to be in Kerala

!!!!
Advertisement