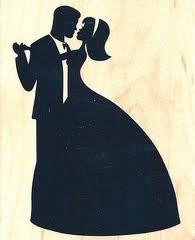 I was invited to a Prom in my junior year by this Guy named James. He has Down Syndrome and nobody wanted to go with him. When he asked me, I said; 'Of course,' not thinking too much about it. I remember when his mom called crying and thanking me for agreeing to go with him. She even offered to pay for my dress, hair and make-up because she repeated that nobody else would have accepted his invitation. I told her that it was okay and that I was happy about it. I remember putting down the receiver and crying to my mom about how honored I was to actually be his date.
Prom night was kind of hard to actually enjoy at first because James was kind of all over the place, but then I remembered that this was HIS Senior prom, not mine and after that, I went along with whatever he wanted to do and I ended up having so much fun. Out of the four proms I attended during high school, this was actually where I had the most fun.
Thank you Alexandra. This is far better than any blog I could have written.