With only eight rooms, alluring Astoria Bohol isn't too heavy with promotions, as it probably fears that it might get inundated with reservations, more than the number it already handles at the moment. Fortunately, a room was available at the last minute on the weekend I was there, and so I was able to luxuriate in the best-kept secret of the town of Baclayon. Read more…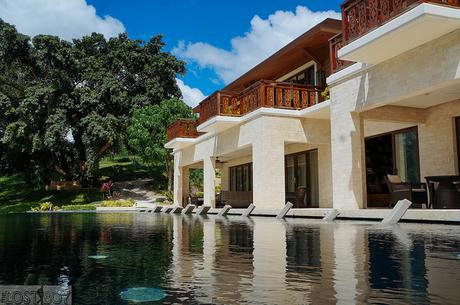 LOCATION
Astoria Bohol is nestled in the town of Baclayon, adjacent to Tagbilaran, the capital city of Bohol. The airport and the pier are both a 20-drive away only, and the resort may very well arrange transfers. Although the province is best explored with arranged transportation, there are public jeepneys and multicabs that take passengers to Tagbilaran and other nearby towns.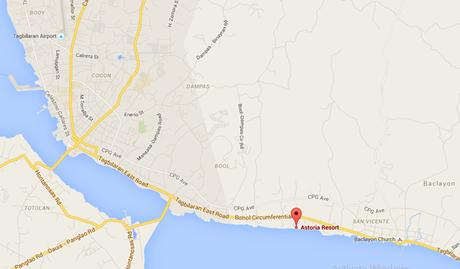 STYLE/CHARACTER
Astoria Bohol is part of a Filipino chain of hotels and resorts with properties in Manila, Boracay, Palawan, and Boracay. But unlike their trendier properties elsewhere, Astoria Bohol goes for a modern Filipiniana style, fitting as it highlights Bohol's colonial history and its old provincial charm.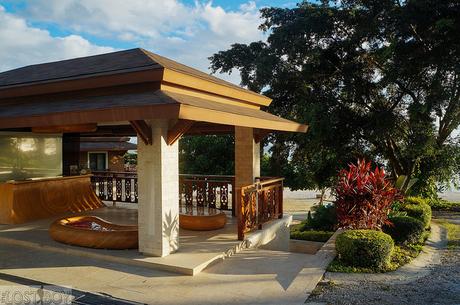 With only eight rooms at the moment, Astoria Bohol is clearly a boutique property. Having few rooms, of course, means a more intimate experience for couples and honeymooners, though the resort's large rooms may accommodate small families and groups of friends as well.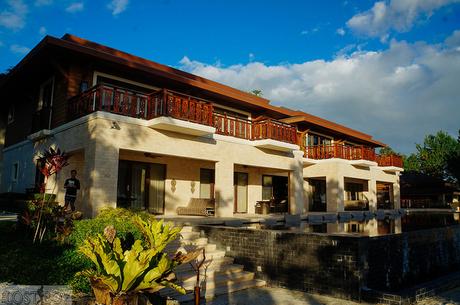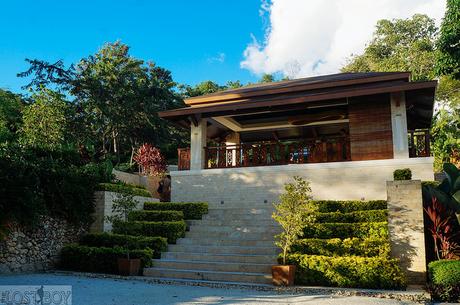 ROOMS
The confluence of colonial and contemporary design was effective, for the room wonderfully evoked a Filipiniana charm. Earth colors and wooden furnishings dominate the rooms, and native decor, reminiscent of antique and heirloom pieces, were used to adorn the room tastefully. This experience extends to the room's private veranda, which offers a majestic view of the sea.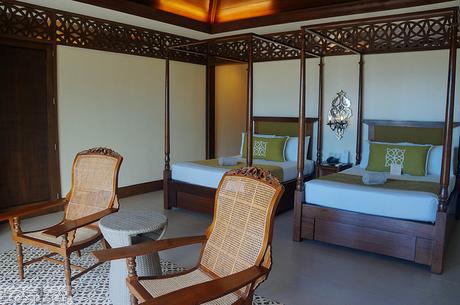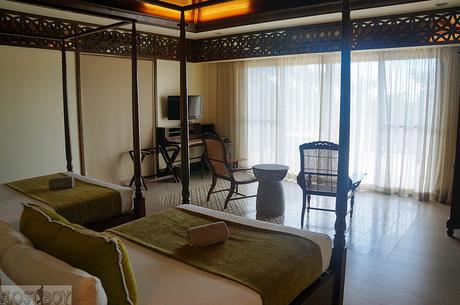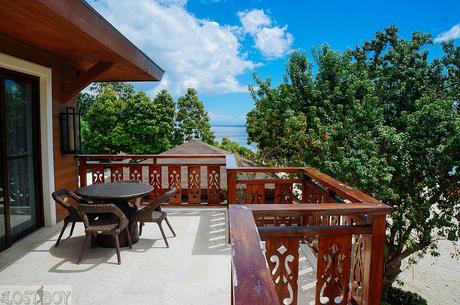 The room, without a doubt, is spacious, and its rooms are equipped with all the conveniences expected of a high-end resort, starting with its comfortable beds fitted with luxurious sheets and complemented by fluffy pillows. Further, the room comes with a refrigerator, a microwave oven, coffee and tea making facilities, an electronic safe, and an LED TV with DVD player, while its large, immaculate bathroom, fitted with a tub, are supplied with a set of towels and bath amenities.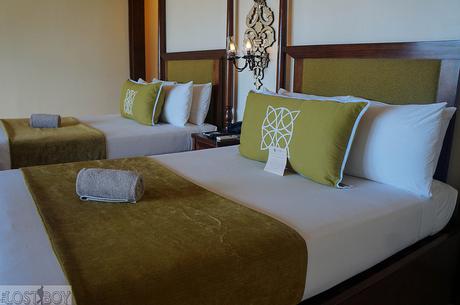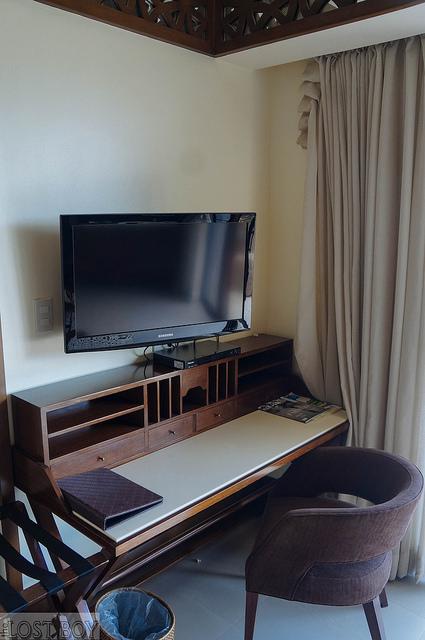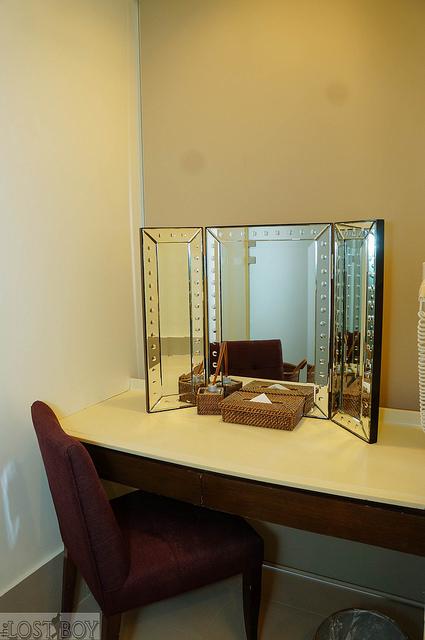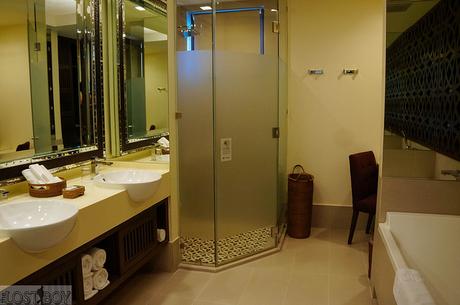 FACILITIES
The resort boasts of only a few facilities. Instead of having a state-of-the-art gym, the resort has a walking trail, and instead of a high-tech multimedia center, the resort has a small library. Seemingly, the resorts wishes its guests to disconnect and enjoy its charm and the surroundings.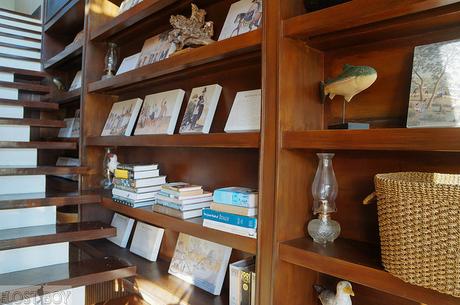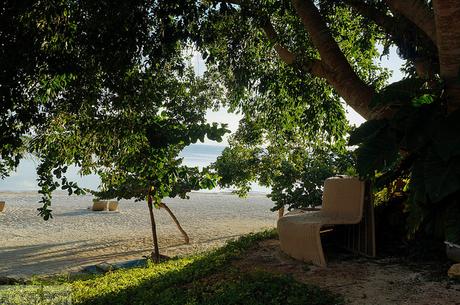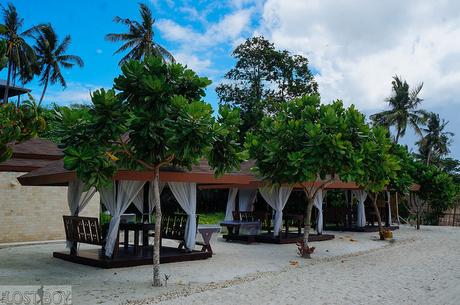 The centerpiece of Astoria Bohol is its gorgeous swimming pool, its well-photographed feature that wonderfully faces the ocean. At night, it's equally inviting, as it illuminates beautifully.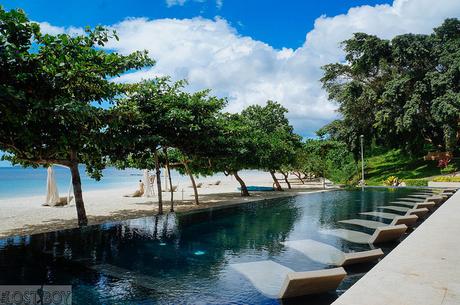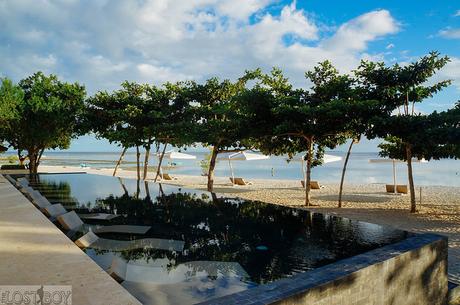 FOOD AND DRINK
The sole restaurant of Astoria Bohol, Pamana Cafe serves plated Western, Filipino, and continental breakfasts. Although bacon sounded tempting at the time, I opted for their homemade pork tocino (cured pork) and beef tapa (beef marinated in vinegar and garlic), which turned out to be very tasty. And they also served me delicious tabliya, their native hot chocolate.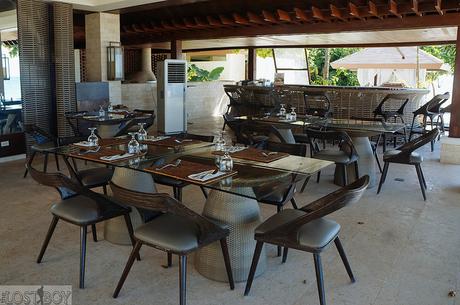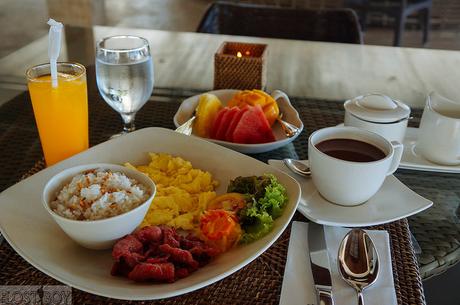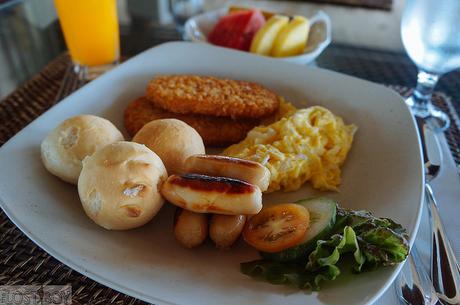 What draws people into Astoria's hotels and resorts are its variations of bibingka (rice cake). I was able to try its dulce de leche bibingka, which is one of the best I've ever had, hands down.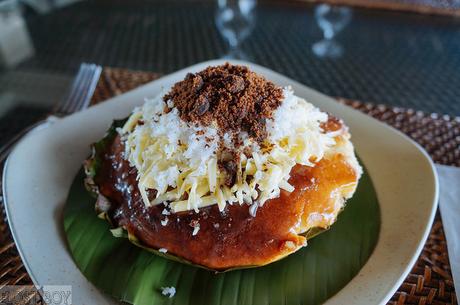 THE BEACH
The beach is the most surprising aspect of the resort. Since Panglao and Anda are Bohol's more prominent beach spots, it was incredible to see a long stretch of fine white sand and crystal clear waters in a town just adjacent to Tagbilaran. The scene it creates is ethereal, and I was at a loss for words when I first saw it.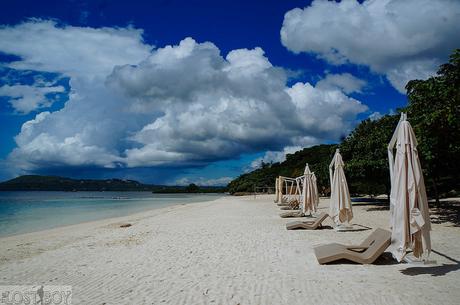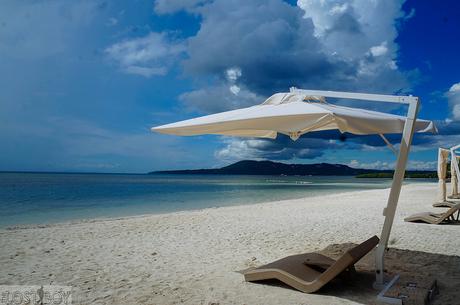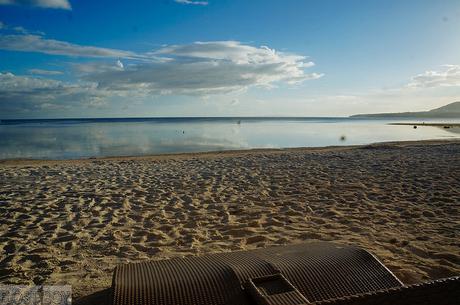 SERVICE
Although limited, service couldn't have been any better. The staff made sure that they would check on me or if I needed anything, and all my requests were handled efficiently and with a smile. It was true Filipino hospitality—warm and personal.
VALUE FOR MONEY
A night at Astoria Bohol may be quite overwhelming, especially on high season. However, their rates are comparable or even lower than resorts of the same class in Panglao or Anda. And again, Astoria Bohol edges some of these resorts because it only has a few rooms for a more personalized, intimate experience for more or less the same price.
ASTORIA BOHOL
Tagbilaran East Road, Baranggay Taguihon, Baclayon, Bohol, Philippines
Telephone: +63 2 335 1111 (Manila line)
Email: [email protected]
Website: www.astoriabohol.com
Social Media: Facebook, Twitter, and Instagram