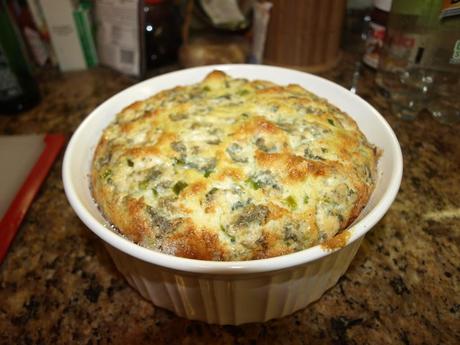 So, for 2 servings we need:
- 12 oz trimmed asparagus spears- 4 tbsp salted butter, plus extra for the form- 3 tbsp all-purpose flour- 3/4 cup whole milk- 4 large eggs, separated- 4 oz Gorgonzola cheese- salt and pepper to taste
Cook the asparagus in boiling salted water for 3-4 minutes, then drain, allow to cool and finely chop.
Preheat the oven to 350F and grease a souffle dish (about 2.5 pints).
Melt the butter in a medium saucepan , add the asparagus and cook for about 2 minutes, allowing any excess moisture to evaporate.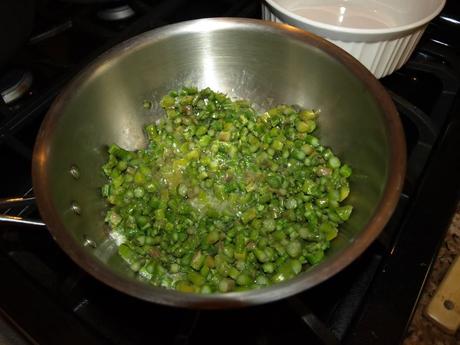 Mix in the flour and cook very gently for a further minute. Stir in the milk, season with salt and pepper and slowly bring to a boil. Reduce the heat and keep stirring with a wooden spoon until it thickens.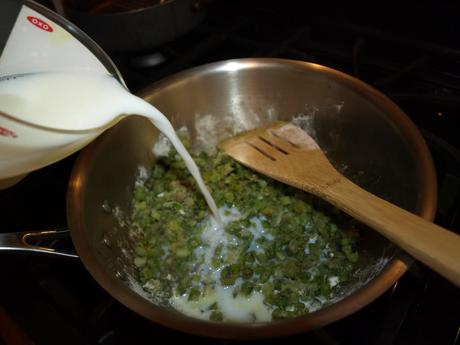 Cool slightly, then beat in the egg yolks, a little bit at a time and half the Gorgonzola.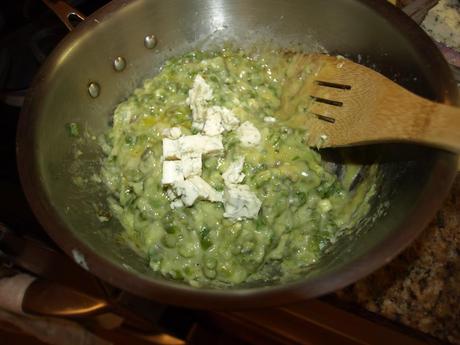 Whisk the egg whites until stiff and fold into the mixture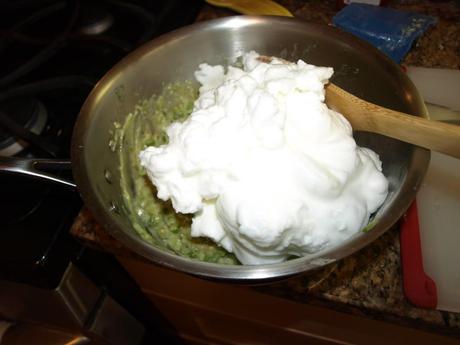 Transfer the mixture into the souffle dish and sprinkle with the remaining Gorgonzola.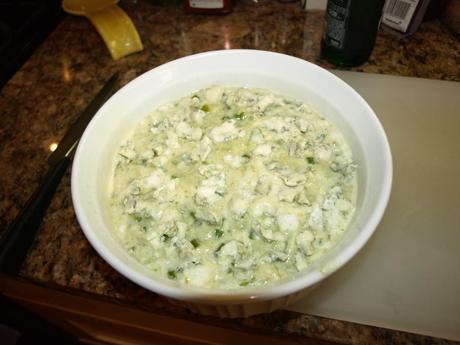 Bake in the centre of the oven for about 30 minutes until well risen, then serve immediately.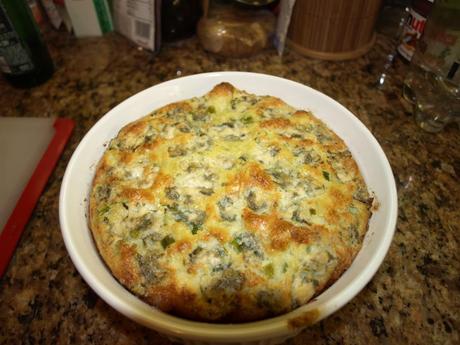 Enjoy!