Its so lovely to be able to design a space that has eitheran abundance of original architectural charm, or is being newly built by agreat architect who is conscious of moldings, windows, doors and details.However, we are not always that lucky! What does one do when you have a client who shows you adream room from Veranda magazine that has soaring 10foot ceilings, crownmoldings and coffered ceilings, but the client's space has 8 foot ceilings,4inch crown moldings, and small windows! Well, one has to improvise. I believebesides the furniture pieces, art and lighting there are two tricks that Ithink go along way, "Fretwork" and "Shutters'! There are ways to sneak in some faux architecture and I loveanything with fretwork. You can add fretwork panels to walls as art, or towindows as window treatments. Fretwork can be easily installed on walls, ordetailed onto fireplaces. I love some of the simple applications using fretworkbook shelving flanking a sofa to mimic a built in. It immediately brings in anelement of interest and takes out the boring factor of the room.I also love big old shutters, or shutters that have beendecorative painted to appear aged.They look good as window treatments, as doors, and overfireplaces to cover up flat screen televisions. The larger the shutter the morearchitectural presence it adds to the space. So, when stuck on a boring room,bring a little detail and charm that wont break the bank, yet only looks likeit did!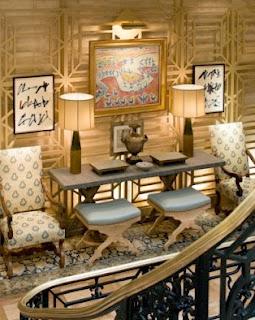 Okay I know its a stretch but if you did a wall with ready made asian fretwork it could work! (Christopher Corcoran)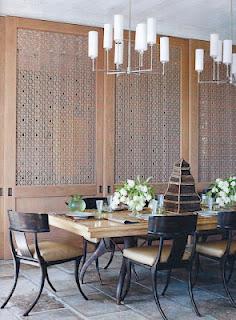 Rather than solid doors to separate a space add some simple fretwork screen.(Colleen Fox)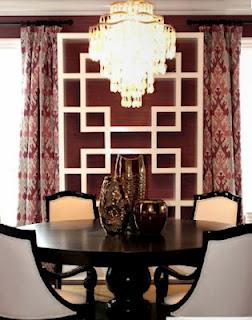 Large fretwork shelving used as architecture.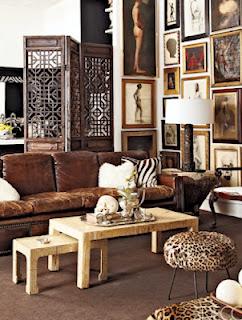 A simple tall fretwork standing screen adds interest!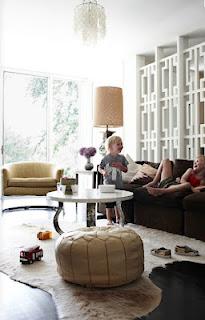 Fretwork as wall divider, all else can stay very simple!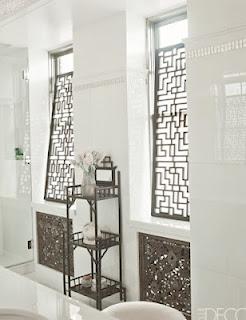 Alternative window treatments.Elle Decor!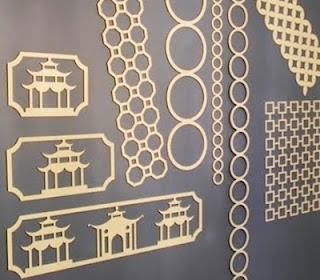 Myoverlays.com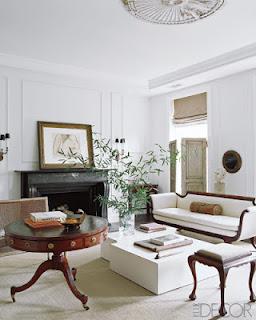 Over scale shutters in a stark white room, looks wonderful!(Darryl Carter)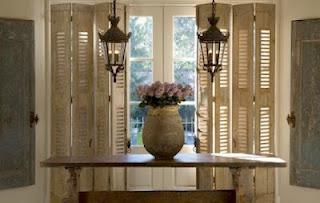 Large aged shutters for window and then again on walls!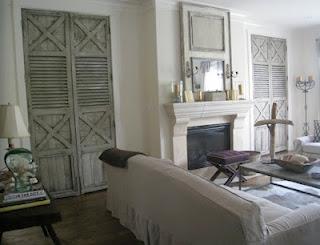 In place of doors..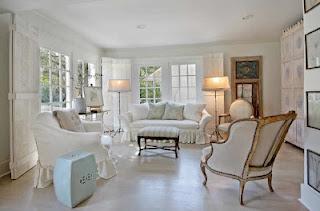 The shutters and artwork give room surrounding detail.