What Is Arbonne Lash Enhancer?
Arbonne Lash Enhancer is a nourishing combination of all natural ingredients that helps to rejuvenate the growth cycle of eyelashes while strengthening the junction where eyelashes grow. When applied to the upper and lower lash line, this treatment is absorbed into the follicle providing the hairs all essential nutrients to the root.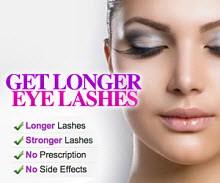 This powerful, yet gentle botanical blend strengthens the epidermal junction, thereby holding the eyelashes in that place longer and enabling them to reach their maximum potential. The key ingredients in the product boost hydration, soothe, and revitalize thin, brittle hairs providing the youthful appearance of longer, fuller lashes and brows.
Features:
This lash enhancer helps to separate and thickens lashes for extra strength and conditioning before mascara application.
No clumping is noticed.
Ingredients:
Lash Nutrition Complex, nettle, horsetail extract, soy lecithin, hamamelis virginiana, berberis arisata, Indian gooseberry, eclipta alba, and apple extracts.
Suggested Use:
For getting effective results, use this product daily. Apply the serum before using any kind of makeup and wait for your skin to fully absorb this serum. You can see results within 5-6 weeks so long as you use this regularly you will tend to see the results more quickly.
Benefits:
It's clinically tested.
Positive feedbacks are more.
It is safe to use.
Gentle on skin.
Side Effects:
From the reviews it was clear that all the customers were happy with the product. This is safe for women of all skin types.
If you will take a closer look at Arbonne Lash Enhancer, you will come to know that this lash enhancer is most expensive as compared to other products in the market. Although many of those who used the product have got effective results but even then the results were not permanent. So if you are looking to make an investment on these kind of products then go ahead and buy it!!! But for those who can't buy it and are willing to get longer lashes; then it's best to look for those kind of similar products which are available in cheaper price out in the market.