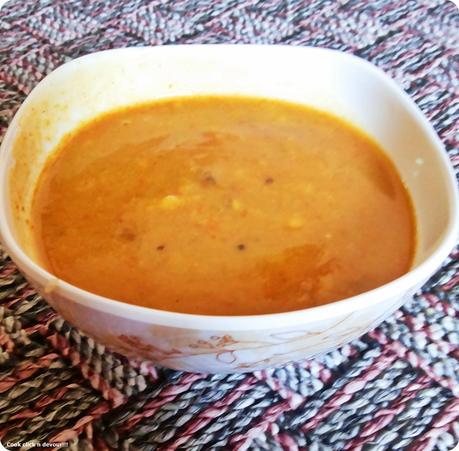 For the coming few days I will be blogging about recipes I clicked some 2-3 months ago and completely forgot about them :P. Does it happen to any of you,I cook click pics and save.Then next day I cook some other recipe and I find it more appealing (at least for me :) ) and out of curiosity I post that first and the same scenario continues.This has created a pile of recipes yet to be blogged which I cooked few months back.So thought of letting them see their day of light and get them featured here.Coming to today's recipe,arachu vitta kuzhambu-a classic tamarind based stew from Tamil cuisine,ought to a favorite for most. "Arachu vitta" means grind,in this stew lentils are ground with chillies freshly and hence the name.Usually in our home we make this kuzhambu when we make paruppu usili,as same ingredients are used for grinding in both the recipes.Though it may sound like we are making two dishes with same ingredients,this combo will be awesome.Try this simple kuzhambu and let me know through comments how you liked it :)
Arachu vitta kuzhambu recipe
Star ingredients:Thuvaram paruppu(toor dal/pigeon peas) and kadalai paruppu (Gram dhal)
Time:30-35 minutes
Serves:3
Ingredients :
To grind:
1/4 cup toor dal
1/4 cup gram dhal
3-4 dried red chillies
1/4 teaspoon asafoetida
10-12 curry leaves
For the kuzhambu
2 tablespoons thick tamarind extract
1 tomato
2 teaspoons sambar powder
1/4 teaspoon asafoetida
1/2 teaspoon turmeric powder
2 tablespoons sesame oil
2 cups water
Salt
Method:
1.Soak toor and channa dal in water for 30-45 minutes.Drain and grind along with other ingredients mentioned.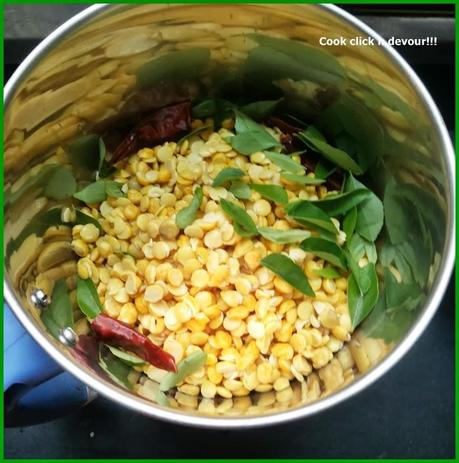 2.In a cast iron kadai heat 1 table spoon sesame oil to smoking point,add methi seeds and let it bloom.
2.Add the chopped tomatoes,turmeric powder,sambar powder and saute well for 10
minutes,till the tomatoes leave out juice. Add the tamarind juice and mix well and cook for 5 minutes.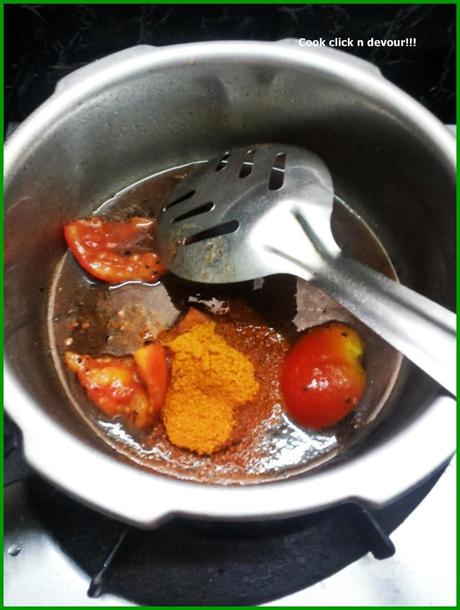 3.Add water,salt and cook on medium flame till the quantity reduces bit.Now add the ground paste,mix well and adjust salt.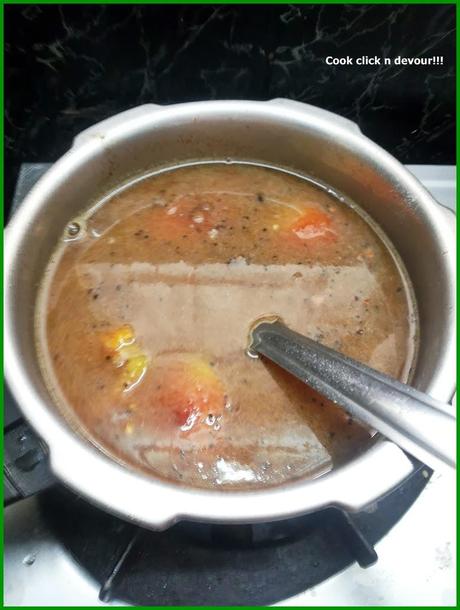 4.Let it boil for 10-12 minutes till the stew thickens well.Add 2 teaspoons sesame oil,mix well and remove from flame.Serve hot with rice and poriyal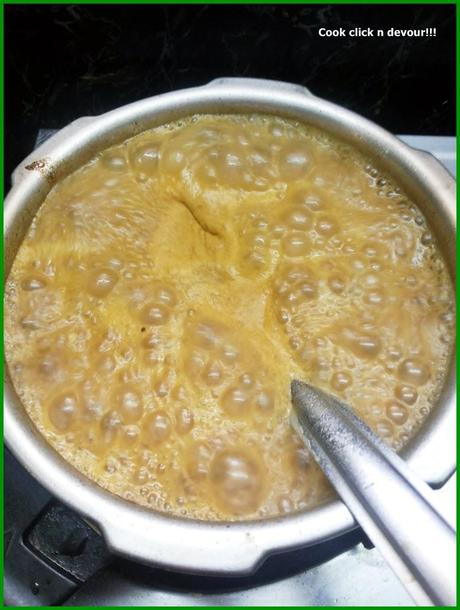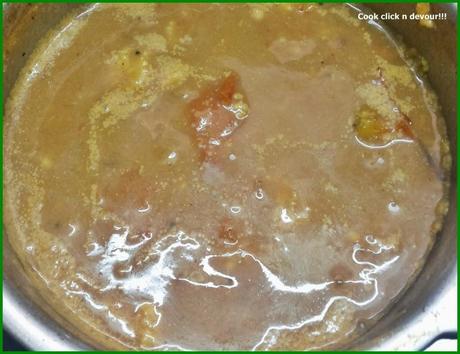 Notes:
1.The ratio for both dals varies from home to home. We use same amount but you add more toor dal and decrease channa dal.
2.If you want you can add a green chilli after adding water,to the kuzhambu
3.Serve with sesame oil and rice for authentic taste and feel.