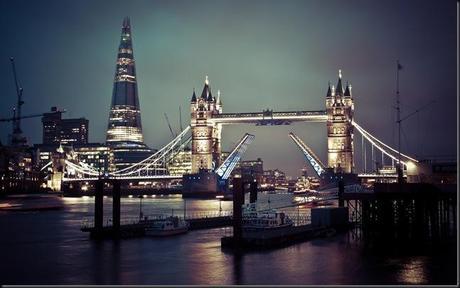 The following monthly forecast is only valid for those of you with Aquarius as your rising sign, which is probably different from your Sun sign as it is dependent of the time of your birth rather than on the date of your birth. If you do know exactly or approximately when you were born, please click on the following link to find you Ascendant sign - FIND YOUR ASCENDANT SIGN
Aquarius Rising - Your Month Ahead – November 2012
All of you with Aquarius rising will be putting a lot of focus this month on work and the status of your career. Whether you are working or not, your personal status and how you are seen by society will be of great importance, not only as the Sun passes through your 10th house but also Saturn is starting to progress it's way though this house too. Some of you may be working non-stop and doing a lot of hours now. This is a time when your relationship with your father or maybe your boss will cause a little friction, especially as Mercury reverses back into the 10th house. Something you say or they say may either cause confusion or misunderstanding. This is particularly apt through the first week and a half of the month as Neptune squares to Mercury on the 12th November. The New Moon on the 13th in Scorpio (a solar eclipse) highlights work issues and in general, if any luck is going to fall your way in the next weeks and months, than it may occur in your professional life.
Venus during November is in your 9th house of education, beliefs, travel and legal matters and all matters pertaining to these subjects will go well and smoothly. At the start of the month, between the 1st and 3rd November, something which was previously hidden or working against you may come to light, causing you to react in a dramatic fashion. You will be expressing your opinions on this now in an open and independent manner. Venus makes a trine to fortunate and expansive Jupiter in your 5th house on the 9th and you may be very tempted to take a risk or two, be it financial or emotional. Fun should be had with your children during these few days, playing sports or games and also if you are out wining, dining or enjoying time with friends or with the love of your life.
Mars is moving in your 11th house of friends, associations, hopes and desires for the first fortnight of the month. Your needs will be best served now if you co-ordinate your actions with friends or colleagues, it's time to be the team player rather than your normal inclination to do your own thing and go it alone. Any physical activities like team sports will be enjoyable and you may have success in these areas. As Mars moves into Capricorn on the 17th, you will find that those goals are harder to achieve as you efforts start to get blocked and disrupted. Your energy patterns will wane and you may feel more lethargic. Mars squares to Uranus on the 23rd and meets with Pluto on the 27th, aspects that could make you feel severely frustrated by the actions of your brothers and sisters, or decisions may by people in your local area. Traffic and travel delays will test your patience to the limit.
The Lunar Eclipse on 28th November in Gemini makes an impact in your 5th house conjunct to Jupiter. This is a really super full Moon for you to experience full of joy and fun, as it will highlight your artistic talents, matters of children as well as hobbies, sports, games and affairs of the heart. Emotionally you will feel more settled than you have felt for a while. The next few weeks could well prove to be busy but enjoyable ones, and if you are thinking about having children, this full Moon could prompt you to take this idea more seriously. Be creative and enjoy this lovely light hearted time with the one you love, as before too long more mundane and run of the mill influences will come to bare again.
Other Ascendant Sign Forecasts
For A More Personal Look At The Future
As with all general forecasts, this can only be a rough guide to the movements of the planets and how they may affect you. Would you like this forecast made even more relevant for you?
Get in touch with me at [email protected] providing your birth details or please go to the following link, and I will endeavour to see what the planets have in store for you personally in the next couple of months. Please note I am unable to do personal readings for free.
Get an astrology report by clicking here...