Hii everyone,
Finally it's time to tear open the package and get inside our favourite, monthly bag! For some totally crazy reason, I received my Fab Bag quite late this month- I mean if almost the entire month has passed & I still haven't received it- you know how that would feel, right? Especially when I'm literally waiting for it every day of every month- like my doorbell rings & I'm like- Oooooooooh! :roll: Haha, ohk maybe not everytime but still quite a lot.
This month's Fab Bag is the 9to5 Bag & they have literally gone all the way to stay true to their theme- I mean, they've got you covered right from the shower to the final grooming steps before you walk out. :P Intrigued, enough? Let me show you all that I received this month: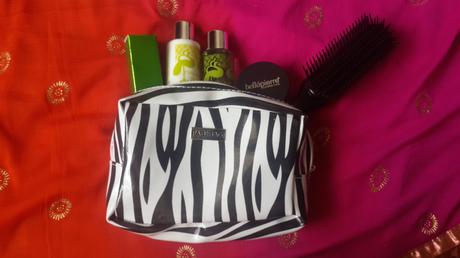 1. Malawara Shower Gel & Body Lotion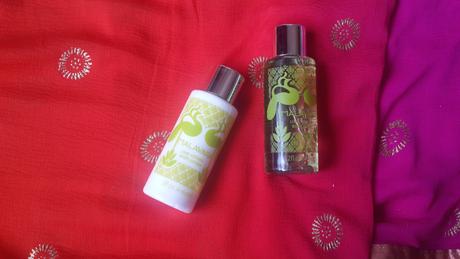 So the shower gel to get you started in the morning, and a body-lotion to ensure that you're well-moisturised. Anyhow, both of these are actually great products and have a lemon-y fragrance. Plus, I love such small bottles, because I get to toss them in my handbag for a little TLC whenever I'd like. With skin as dry as mine, you can never have enough moisturisation.
These are priced at Rs. 300 & Rs. 390, respectively for 60ml bottles.
2. Denman Hair Brush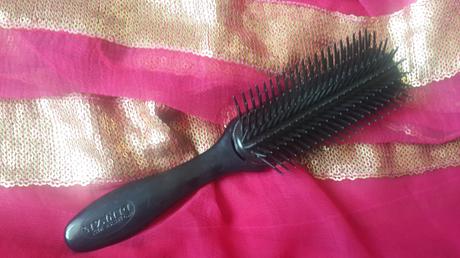 Of course, you weren't going to leave that mane untamed, were you? Fab Bag comes with a hairbrush this month, which is an ordinary hairbrush at best. The handle is really plastic-y and cheap looking. Now, I'm not cribbing too much because a hairbrush is always fine, but I expect better stuff from Fab Bag- so this kind of felt it- ' kuch bhi daal do! ' :sad:
Oh, and it's priced at Rs. 475, which seems a little overpriced to me because it's nothing great.
3. Bella Pierre Mineral Foundation in Cinnamon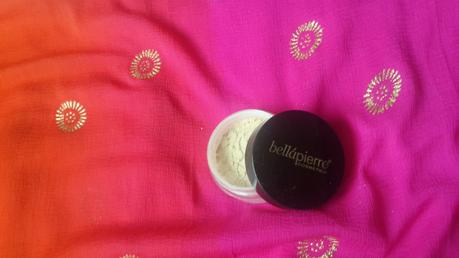 The Mineral Foundation gives light coverage, and even though it looks slightly light for my skin tone, it actually blends completely giving a natural semi-matte finish. Quite good for my dry, sensitive skin- but I have to say that the product looks very old from its packaging.
4.Chambor Body Mist : Tender Tuberose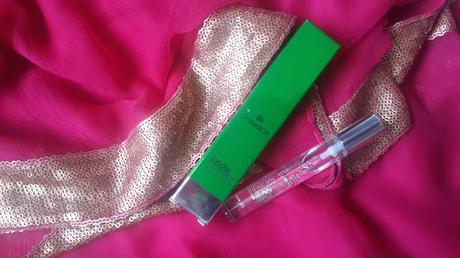 For that final spritz before you dash out of the door, and the tiny size enables you to take this with you anywhere. This Chambor loveliness looks quite pretty and chic, but I'm just not into this fragrance. It laden with strong, citrus-y notes, which isn't exactly my type. But if you're into it, like my mom, this is absolute awesomeness. They sent a 10ml sample sized bottle, and the full-size 200ml one is priced at Rs. 595.
As usual they sent a Fab Post with it, which has some nifty tricks to reuse regular makeup products and celebrity beauty secrets.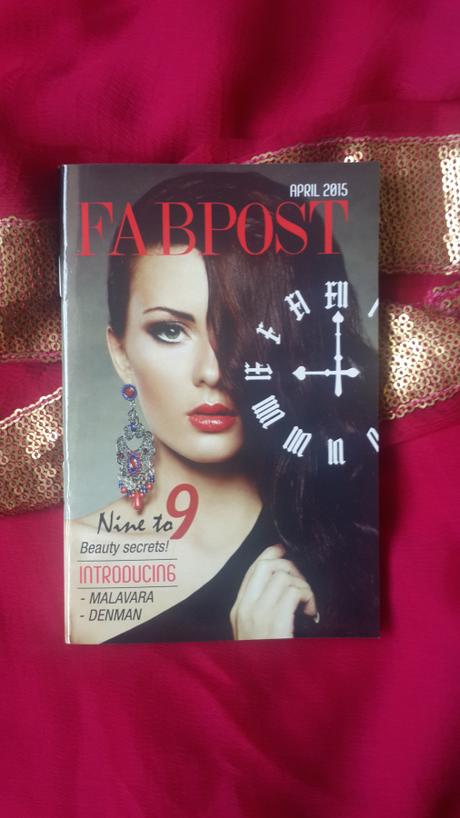 Overall, this was an average Bag with not-so-great stuff. The Mineral Foundation looks very worn out & old, so I'm suspecting that they've sent me an old piece. :mad: Also, a lot of others have received a blush quad instead & I'm a little furious that they did not send me that.
Let's wait for the May Bag & pray that it's much better. :neutral:
Talk soon, people. I have super exciting stuff to share coming right up on JanuaryCusp.
Love,