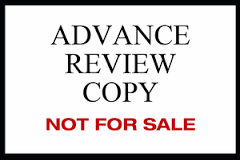 Hello everyone! Every other month I alternate what I'm reading quite specifically between three things. It's either Chrissi Cupboard Month where I try my best to get through all the books my sister and fellow blogger Chrissi Reads lends me (and that's a lot!). Then there's Real Book Month where I try and read all the physical books just waiting to be devoured on my bookshelves (also a LOT!) Finally, there's Book Bridgr/NetGalley/ARC Month where I try and catch up on all those ARC/review copies sent to me by authors, publishers, NetGalley and Book Bridgr. (A LOT!) April is going to be one of the latter months and here's what I'm looking forward to getting to this month:
The Curse Of Time (Bloodstone #1) – M.J. Mallon (with kind thanks to the author)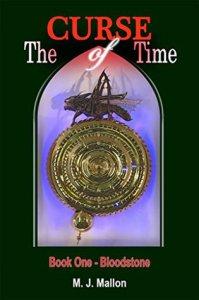 What's it all about?:
Fifteen-year-old Amelina Scott lives in Cambridge with her dysfunctional family, a mysterious black cat, and an unusual girl who's imprisoned within the mirrors located in her house. When an unexpected message arrives inviting her to visit the Crystal Cottage, she sets off on a forbidden pathway where she encounters Ryder, a charismatic, but perplexing stranger.
With the help of a magical paint set, and some crystal wizard stones she discovers the truth about a shocking curse that has destroyed her family's happiness.
Drift Stumble Fall – M. Jonathan Lee (with kind thanks to the publisher, Hideaway Fall)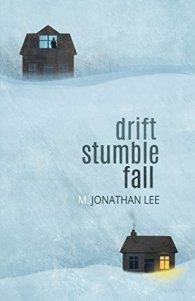 What's it all about?:
The author of five novels, M Jonathan Lee is a tireless mental health awareness campaigner, working closely with organisations including Mind, Time to Change and Rethink and blogs regularly for Huffington Post. Having personally experienced anxiety and depression during his life, Jonathan draws on his experiences to inform his writing.
Richard feels trapped in his hectic life of commitment and responsibility. From the daily mayhem of having young children, an exhausted wife and pushy in-laws who frequently outstay their welcome, Richards existence fills him with panic and resentment. The only place he can escape the dark cloud descending upon him is the bathroom, where he hides for hours on end, door locked, wondering how on earth he can escape.
Often staring out of his window, Richard enviously observes the tranquil life of Bill, his neighbor living in the bungalow across the road. From the outside, Bills world appears filled with comfort and peace. Yet underneath the apparent domestic bliss of both lives are lies, secrets, imperfections, sadness and suffering far greater than either could have imagined. Beneath the surface, a family tragedy has left Bill frozen in time and unable to move on. As he waits for a daughter who may never return, Bill watches Richards bustling family life and yearns for the joy it brings. As the two men watch each other from afar, it soon becomes apparent that other peoples lives are not always what they seem.
Savages: The Saint-Etienne Quartet Volume 1: The Wedding – Sabri Louatah (with kind thanks to Corsair publishers)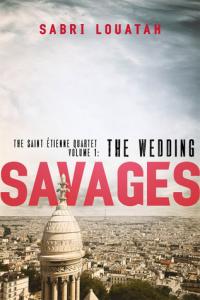 What's it all about?:
A Saturday in May. Paris.
It's the eve of the French presidential elections – 'The Election of the Century' say the newspaper headlines – and Chaouch, the nation's first Arab candidate, has victory in his sights. It has been a long campaign, and with his wife Esther and daughter Jasmine by his side, he spends the remaining hours with close advisors in a hotel in Nimes. Much of the dinner table chatter revolves around Jasmine's boyfriend; Fouad Nerrouche, a well-known actor with the same Algerian origins as her father, who has just publicly endorsed Chaouch's candidacy. However shallow it may seem, it's difficult to ignore the influence of celebrity support in this complex and unpredictable race . . .
The same day. Saint-Etienne.
The Nerrouche family is frantically preparing for a grand wedding, and Fouad himself is there to help out. But younger cousin Krim – who has recently lost his job – is becoming increasingly agitated, and no one knows why. As the day goes on, it becomes clear that the cousin's problems go far deeper than unemployment. Krim has been stealing from a local gang leader and after being discovered, found himself indebted to his powerful cousin, Nazir – Fouad's brother. Nazir is a very shady figure, and is heavily involved in a dark underworld of crime. Together, their plans will cause Fouad's two very different worlds to meet in a way no one would have dared to imagine. Within a few hours, the threads start to unravel, and the collision between the destiny of a family and the hopes of a country becomes inevitable.
With the pacing of a thriller, Louatah melds the tense atmosphere of a family saga with the gripping suspense of a political drama into one breathtaking read.
The Two O'Clock Boy – Mark Hill (with kind thanks to Sphere Publishers, via NetGalley)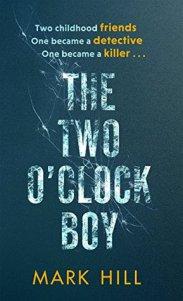 What's it all about?:
TWO CHILDHOOD FRIENDS…ONE BECAME A DETECTIVE…ONE BECAME A KILLER…
One night changed their lives
Thirty years ago, the Longacre Children's Home stood on a London street where once-grand Victorian homes lay derelict. There its children lived in terror of Gordon Tallis, the home's manager.
Cries in the fire and smoke
Then Connor Laird arrived: a frighteningly intense boy who quickly became Tallis' favorite criminal helper. Soon after, destruction befell the Longacre, and the facts of that night have lain buried …until today.
A truth both must hide
Now, a mysterious figure, the Two O'Clock Boy, is killing all who grew up there, one by one. DI Ray Drake will do whatever it take to stop the murders – but he will go even further to cover up the truth.
Discover the gripping, twist-filled start to a fantastic new London-set crime thriller series starring morally corrupt DI Ray Drake – the perfect new addiction for fans of Luther.
Happily – Chauncey Rogers (with kind thanks to the author)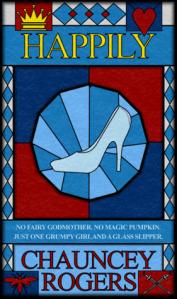 What's it all about?:
If the shoe fits, wear it.
If it doesn't, make it.
Laure is a teenage street urchin just trying to get away. Where the rest of the world sees an enchanting love story, Laure sees royal incompetence and an opportunity to exploit it. She'll have wealth and a way out of a life she detests, if she can only manage to hoodwink the royal family and survive to tell the tale.
The Resurrection Of Mary Mabel McTavish – Allan Stratton (with kind thanks to Dundurn Publishers)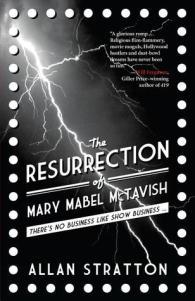 What's it all about?:
It's the Great Depression and Mary Mabel McTavish is suicidal. A drudge at the Bentwhistle Academy for Young Ladies (aka Wealthy Juvenile Delinquents), she is at London General Hospital when little Timmy Beeford is carried into emergency and pronounced dead. He was electrocuted at an evangelical road show when the metal cross on top of the revival tent was struck by lightning. Believing she's guided by her late mother, Mary Mabel lays on hands. Timmy promptly resurrects.
William Randolph Hearst gets wind of the story and soon the Miracle Maid is rocketing from the Canadian backwoods to '30s Hollywood. Jack Warner, J. Edgar Hoover, and the Rockettes round out a cast of Ponzi promoters, Bolshevik hoboes, and double-dealing social climbers in a fast-paced tale that satirizes the religious right, media manipulation, celebrity, and greed.
My Sweet Friend – H.A. Leuschel (with kind thanks to the author)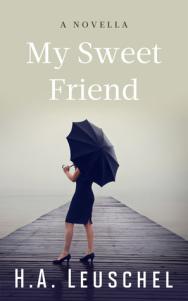 What's it all about?:
A stand-alone novella from the author of Manipulated Lives
A perfect friend … or a perfect impostor?
Alexa is an energetic and charismatic professional and the new member of a Parisian PR company where she quickly befriends her colleagues Rosie and Jack. She brings a much-needed breath of fresh air into the office and ambitiously throws herself into her new job and friendships.
But is Alexa all she claims to be?
As her life intertwines with Rosie and Jack's, they must all decide what separates truth from fiction. Will the stories that unfold unite or divide them? Can first impressions ever be trusted?
In this original novella, H.A. Leuschel evokes the powerful hold of appearances and what a person is prepared to do to keep up the facade. If you like thought-provoking and compelling reads with intriguing characters, My Sweet Friend is for you.
So that's most of what I'll be reading in April. If you've followed me for a while, you will know that I will also be reading my banned book and my kid lit for the month (both challenges that I carry out with my sister and fellow blogger, Chrissi Reads) and anything else I manage to squish in will count as part of my Mount TBR Challenge 2018. Luckily, I can also use quite a few of the titles on this April TBR as I received them before January of this year. Oops.
This month I'm also very excited as not only will I be collaborating with my sister as usual but for the first time, I'll be doing buddy reads with the lovely Janel from Keeper Of Pages and Stuart from Always Trust In Books. They are both fantastic bloggers and you're probably following them already but if you don't, you totally should they're amazing. I keep up with both of their sites on an (almost) daily basis and I hugely admire both of them. With Janel, I am continuing my love affair with Stephen King's son by reading The Fireman by Joe Hill and Stuart and I are going to tackle the young adult book Scythe by Neal Shusterman which I've heard some terrific things about. Hopefully this can be the start of many more buddy reads, I really am very excited about it!
Finally, I have to mention that I'm going on holiday for two weeks from Wednesday April 11th so apologies if I'm slow to share your posts or comment on them (or indeed, reply to my own comments if you're kind enough to leave me some!). I'm going to attempt to schedule some posts written in advance but probably won't be able to get enough for one to go out every day of the two weeks so posts might be a bit erratic for now until the end of April! I'm not taking my laptop but hey, the hotel has Wi-Fi so I'm sure I'll be able to keep up with what everyone else is posting.
Anyway, hope everyone has a wonderful reading month and I'll speak to you all soon.
Love Beth xx
Advertisements
&b; &b;