Keeping productive in the office and at home can seem like a daunting task, especially if you have a lot on your plate. The constant distractions and interruptions to your day take away from production and end up leaving you behind in your work. There is a solution to your productivity problems, download an app to assist you in managing your day efficiently. Here are the top productivity apps available in the last quarter of 2017.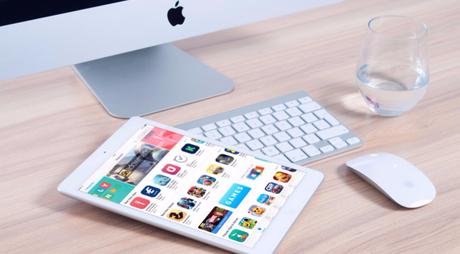 Do you struggle to get started in the morning? Checking email accounts, answering messages, checking the news and patrolling social media accounts takes away from your most productive period of the day. Get off to a good start and download Newton. Newton will save you a lot of time in your email tasks. Pull all of your accounts together into one platform that allows you to view them all.
Next, drop into Trello, the collaboration tool that keeps you in touch with your remote team anywhere in the world. Trello has a user-friendly interface and an easy-to-navigate dashboard that lets you coordinate the efforts of your team members effortlessly. Commit to your daily activities by using Todoist to log all of your essential tasks that need completing.

After you have set up your communications and activities for the day, it's time to contact your team and get the ball rolling. However, being that you manage a remote international group, you may find it challenging to reach them all at the right time of day. Time Tracker allows you to view the time zones of your team members and arrange your communications for them at the right time of their day so that you don't interrupt their downtime and reach them at the most efficient point of the day.

Stay focused on your work with FocusList. The Pomodoro technique uses time management to improve productivity. Research has shown that we perform at our peak for 25-minute sessions and then require a short break to rest our mind before committing to the next twenty-five-minute session. FocusList allows you to harness the power of this principle and couple it with a to-do-list. Stay on track with your projects and ensure that you are using your time efficiently with FocusList.
The Pomodoro technique is excellent for these apps as you can make a timer to boost your productivity with the help of FocusList.

Mobile Document Management
Do you frequently handle and use PDF documents? Then you will love Soda PDF, the world's first fully functional online PDF solution. Soda gives you the power of a complete PDF solution, without taking up all of the memory of your mobile device. Open PDF's wherever you are, alter them, or use soda's txt to pdf converter to create your documents on the move.

Stay Productive on Your Commute
The commute home does not have to be a waste of time, provided that you have the right apps. Turn your daily ride home into a learning experience and convert your car or train ride into a classroom where you can advance your knowledge. Overcast lets you access your favorite podcasts, and Blinkist will summarize non-fiction books for you in fifteen minutes or less.