Much like the Ontario program "The Great Refrigerator Roundup" that we covered here on EnvironmentGreen.com last year, it was brought to our attention by a reader that Nova Scotia also has a similar environment friendly appliance retirement program to help keep old appliances from drawing excess power from the electricity grid, promote innovation, reduce greenhouse gas emissions and keep them out of the landfills at the same time.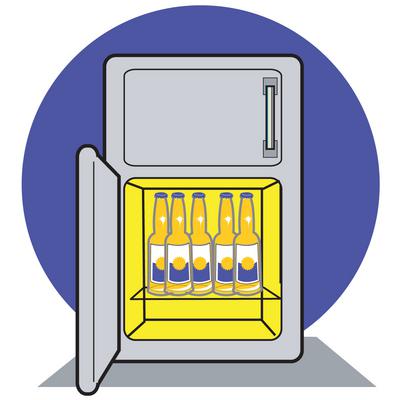 The program is administered and run by an independent, non-profit corporation called Efficiency Nova Scotia that operates several energy efficiency and conservation programs for Nova Scotia. The increasing energy efficiency programs that they run helps Nova Scotians save money on power bills and helps the environment at the same time.
Programs like these offer consumers many ways to save money on top the obvious rebates, first of all by unplugging those old appliance and replacing them with more energy efficient ones, people are saving money on power bills. Many older appliances cost much more to run then most people realize, ranging from anywhere to $30 to $180 per year.
The appliance retirement program offers to pay people for their older inefficient appliances, they have professionals come to haul them away for free and then they responsibly dismantle them and recycle them properly too. For old appliances they are paying up to $35 per full sized refrigerator, $35 per freezer, $10 per dehumidifier and $10 for a room sized air conditioner. Appliances need to be over ten cubic feet and in working condition to be considered for the rebate program but they will accept almost all older appliances as well (with no rebate), just to keep them out of the landfills.
Visit www.efficiencyns.ca/appliances for more information or call 1-877-808-4549
[source: efficiencyns.ca]