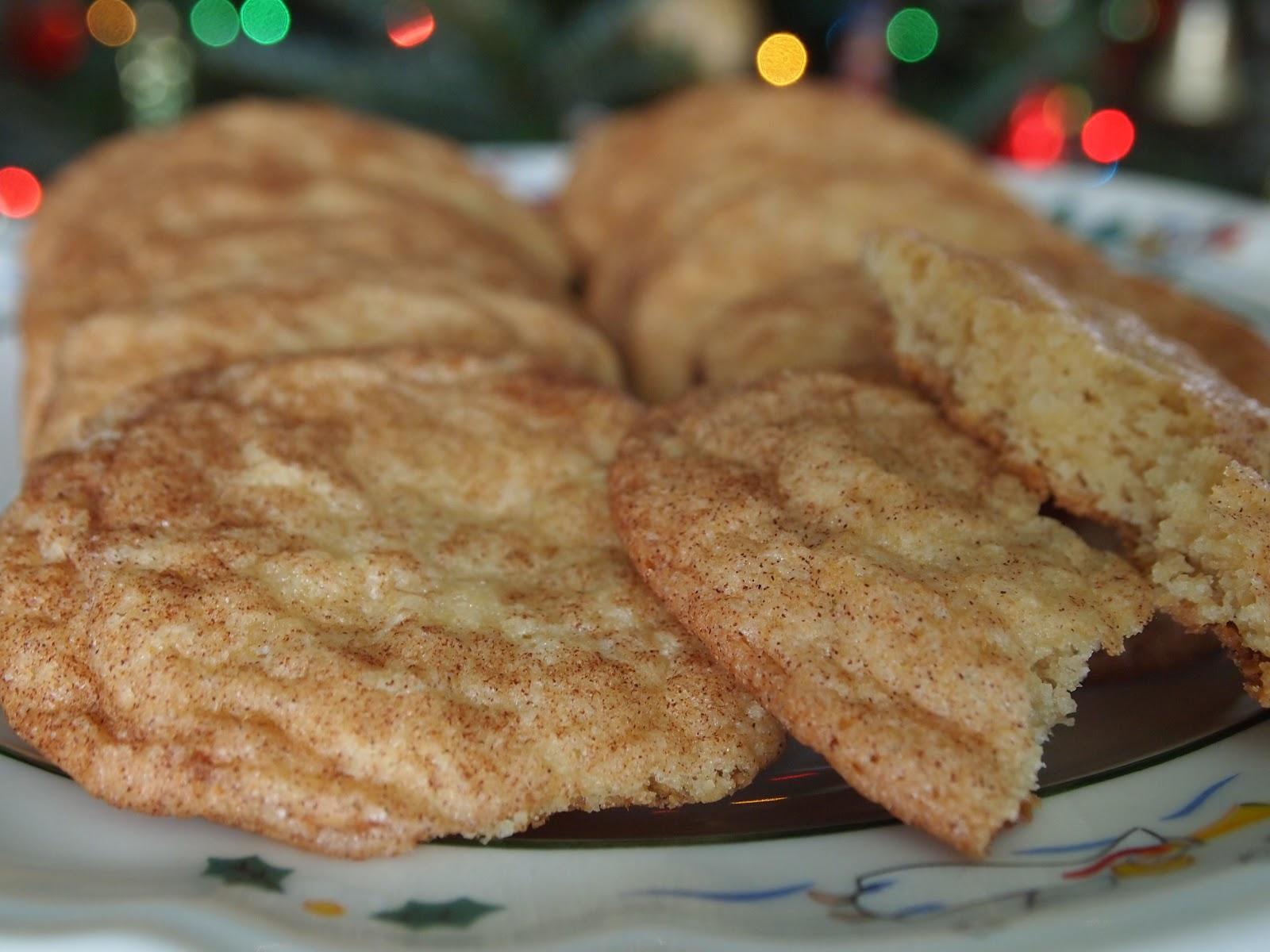 Apple Cider Snickerdoodles

When it comes to Snickerdoodles I think everyone has their favorite recipe. Whether it's been passed down for generations or something new that you whipped up in the kitchen, the amount of variations are endless. I decided to look up what makes a Snickerdoodle, a Snickerdoodle and the one factor that gives it that special difference compared with your average sugar cookie is the cinnamon and sugar on the outside. It also contains cream of tartar which helps in the leavening process. Outside of these things there really are no limits to what you can do to with a Snickerdoodle. 
Apple Cider Snickerdoodles
2 1/2 cups All-purpose flour
2 tsp Cream of tartar
2 tsp Baking soda
3/4 tsp Salt
1/2 tsp Cinnamon
2 sticks Unsalted butter, softened
1 1/2 cups Sugar
2 egg Yolks
1/2 cup Apple cider
1 tsp Vanilla
For rolling the cookies in:
1/4 cup Sugar
1 T Cinnamon 
1) In a medium sized bowl, place all the dry ingredients (flour, cream of tartar, salt, cinnamon and baking soda). Stir to combine and set aside.
2) In a separate larger bowl, using a hand mixer (or you can do this in a stand mixer), cream together the butter and sugar until light and fluffy. Add in the egg yolks and vanilla, mix until incorporated. Add apple cider and mix until combined.
3) Combine the dry ingredients with the wet and mix until a soft dough forms. Dough will be a little loose. Refrigerate for at least 2 hours before baking.
4) Preheat oven to 375 degrees F. Mix extra cinnamon and sugar in a small bowl.
5) Roll chilled dough into 1 inch balls and roll in cinnamon and sugar mixture. Place on sheet pan about 2 inches apart, they will spread. Bake for 10-12 minutes, edges will be golden and center will be puffy. Let sit on sheet pan for about 5 minutes then remove to rack to cool completely. The centers will fall while cooling which will give you a flatter, chewier cookie.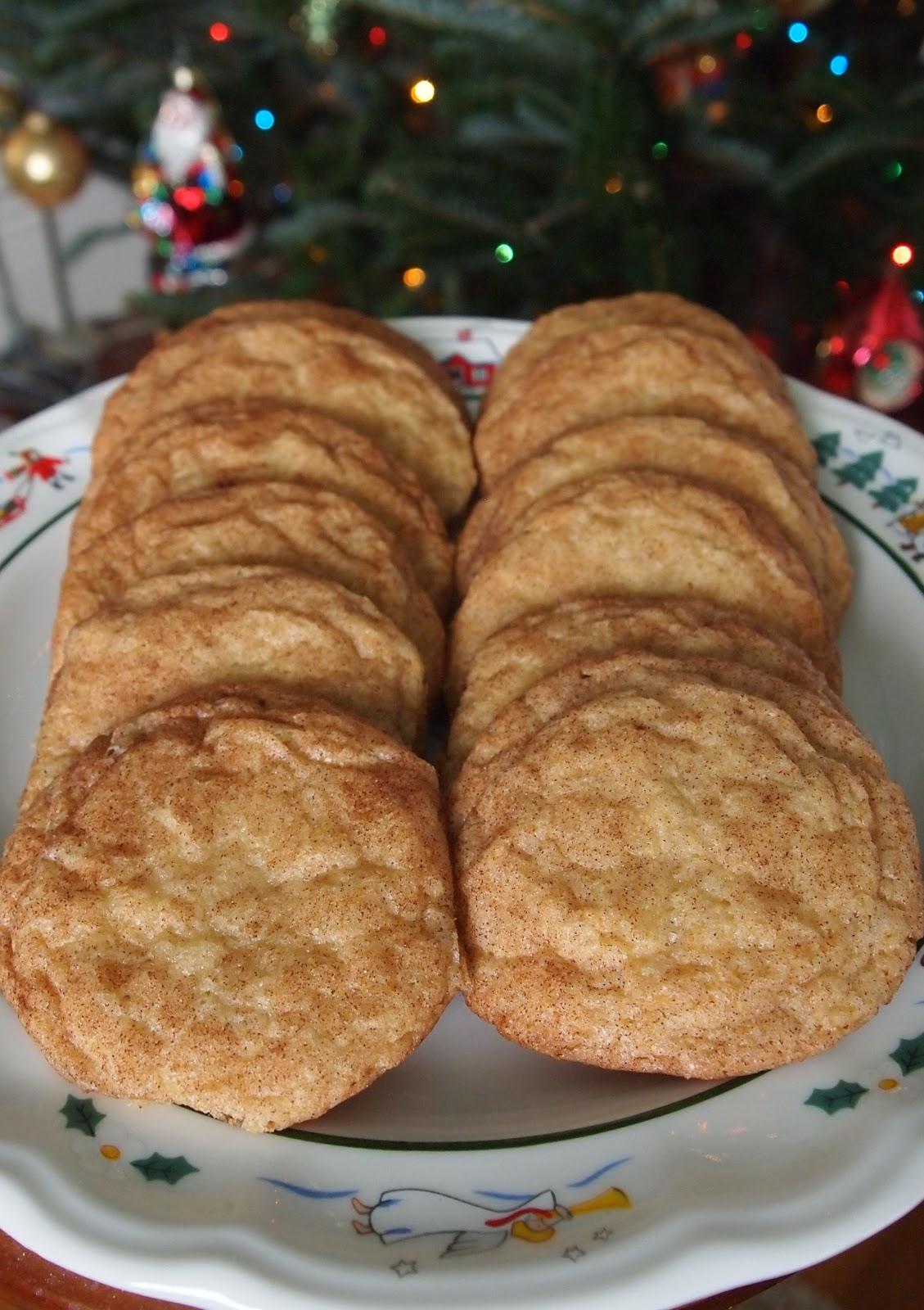 Coming up with this recipe was a lot of fun. Experimenting in the kitchen is what I love best and finding ways to make something better is even more gratifying. When reading through Snickerdoodle recipes I noticed that a lot of them called for a combination of shortening and butter. I opted to use just butter because I like the flavor of butter and  think it makes a lighter more tender cookie. Plus when can you go wrong with all butter?! Now I know you're wondering where the apple cider came in, well quite frankly I had some in my fridge and wanted to use it up. I knew it would impart sweetness and acidity, but it would also add moisture so I had to adjust my other ingredients to compensate for it. In the end, removing the egg whites and bumping up the baking soda did the job fabulously! What you end up with is a flavorful cookie with crispy edges and a tender, chewy middle. They have a floral-ish, apple scent while baking and the sweetness of the cider comes out when you eat them. There isn't an overwhelming cider taste, but that was fine with me. I had the thought though that you could mull the cider before adding it to the recipe and it would be even BETTER! That's a cookie for a later blog.