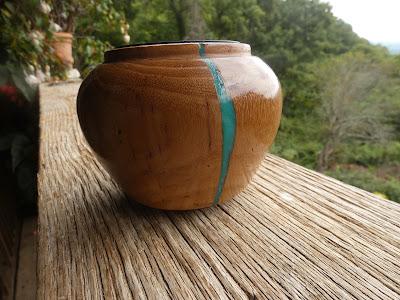 John's at it again--turning inadvertent cracks into turquoise accents.  (Sandy, your acorn is getting its finish coats of polyurethane.)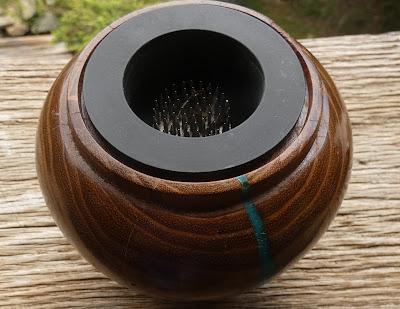 This pot is locust from a fallen tree. It has an insert with a frog for making a little flower arrangement.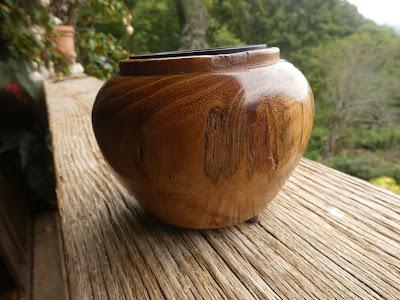 Around here, locust is valued for fence posts and firewood--but it has a really beautiful grain.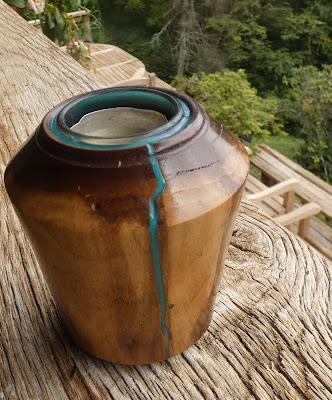 This votive candle holder is turned from a limb of Black Walnut--which is light on the outside and dark inside. I think the turquoise here looks like a waterfall.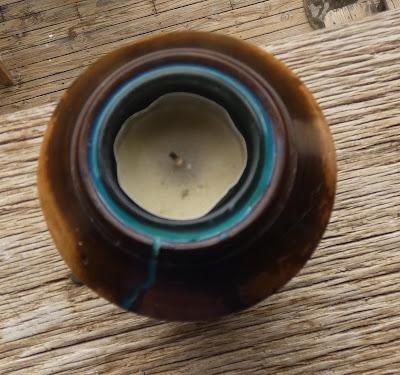 As for me, I'm continuing to edit bookshelves. Upstairs, still, in the SciFi and the YA. Of course, there's a lot of reading involved-old favorite Andre Norton has my attention now.
And I take the occasional break from reading and sorting to work on watercolors. All this YA and fantasy has me working on a fantasy scene...now if I just don't mess it up when I add color.