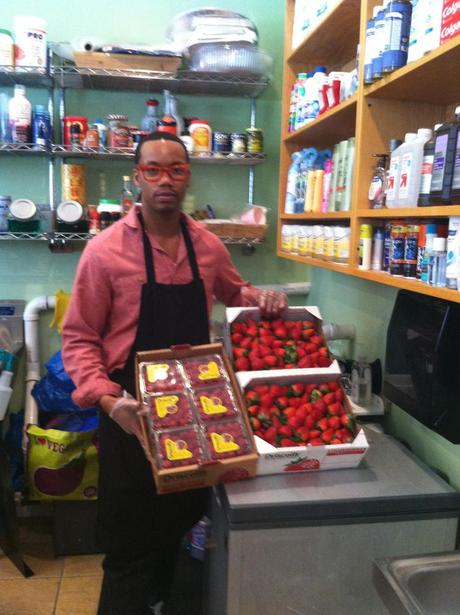 The Market Place opened in July 2011 and is striving to become one of the best health food markets in Northern New Jersey.
Open daily, to help enhance healthy living, our objective is to provide customers with the most complete selection of products and services while not compromising quality or service.
Here at The Market Place we pride ourselves on providing the freshest fruit and vegetables juices, wheat grass, House-made salads and sandwiches, and Gourmet soups. Our overall vision is that of Mr. Anthony Hutchinson, who is constantly researching and in communication with vendors, so that he is able to provide the highest quality grocery items available.
Our deli-and-bakery case is filled with Baltazar world renown pastries, house -made hummus, and other quick counter picks to satisfy every palate. Chef Danielle Saunders is a pioneer of raw, vegan, and live food, in addition to joint creations with Mr. Hutchinson they are able to offer a wide variety of both ready to eat foods as well as home staples, and quick counter picks.
Dr.Oz Garcia is also our resident nutritionist where we feature a broad spectrum of supplements, and protein formulas, and drinks.
Website
Social Media
Facebook: The Market Place
Twitter: TMP_NJ 
Location
21 Brownstone Way
Englewood, NJ 0763121
Picture Gallery 
This slideshow requires JavaScript.