A recent product from
Sigma
caught my eye while doing internet marathons during late nights haha. It's called Sigma Beauty Spa Solutions Kit. It is designed to give us an ultimate spa experience. 
It is perfect for cleansing extra sensitive skin, stimulates skin circulation, and my most favorite use of the solutions kit is the pumice stone, works best for removing dead skin cells then reveals a healthy glowing skin. 
Feel free to check it out ladies at :
 http://www.sigmabeauty.com/?Click=242002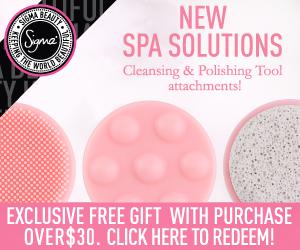 For someone like me who has
a nooottt soo perfect skin
, it's good to own one
haha
!
with love,
Melissa