Hello makeupholics!This is my blog's first eye makeup contest and I'm super excited for this! I love doing eye makeup, although I'm a college going student and doesn't get chance to flaunt bright eyes every day but that doesn't leave me from doing my eyes. On an everyday basis, I go for neutral  or kohl lined eyes.
I'm giving you a chance to win some lovely products from Lakme. All you need to do is create a eye look and send in your entry to

[email protected]

 with subject - Illuminate Eye Contest.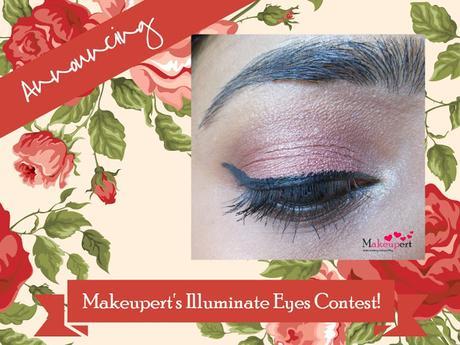 Makeupert Illuminate Eyes Contest
The contest would be judged by me. I will be putting up all the entries on the blog – so please send neat pictures (neat doesn't mean professional eye makeup looks).  No matter whether you look is simple, bright, wearable or fantasy; just pick up your brushes and get start with your eye makeup.

Before we go on to the rules, let me show you what you can win!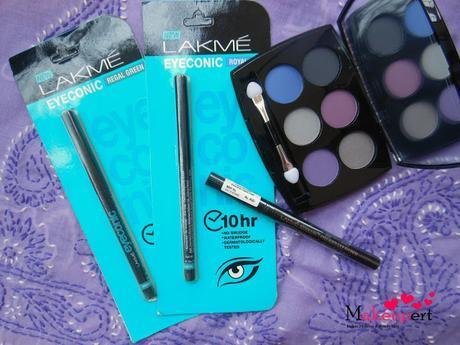 Makeupert Illuminate Eyes Contest - First Prize
First Prize
Lakme Illuminate and Shine Eye Shadow Palette – Silver
Lakme Absolute Precision Artist Liquid Liner
Lakme Metallic Eyeconic Kajal – Regal Green, Royal Blue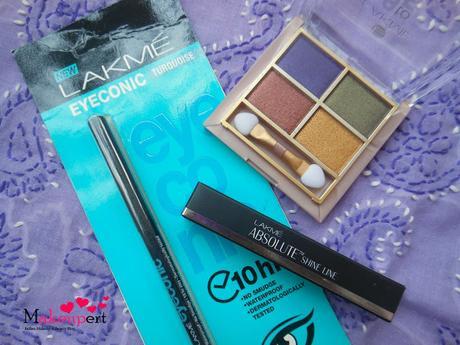 Makeupert Illuminate Eyes Contest - Second Prize
Second Prize
Lakme Eye shadow Quad – Tanjore Rush
Lakme Absolute Shine Liner – Smoky Grey
Lakme Eyeconic Metallic Kajal – Turquoise
Third Prize
If I receive lots of entries, will incorporate a third winner too :D
Rules for the contest –
You need to subscribe to the post (subscription box is at the bottom of the post)
Follow me on Facebook. Twitter, Instagram and Google Plus(click the name for links)
The contest is open to Indian residents
The contest will end on 20th May, 2016 (12 midnight)
There will be 2 winners in this contest
The winners will be announced between 25th May – 30th May (I will have my exams then)
You can send maximum of 3 entries
Please ensure you send clear images of your creation and no blurry phone pictures
A minimum of 3 pictures per entry – one open eye, one closed eye and one picture of the products used for the look
Please list out all the products used in your look
If you have a blog, you can post a picture of your look on the blog but with a link to this contest
Here's the list of what you need to send in with your entries –
Your Name
The title for the look you created
Minimum of 3 image shots
Complete list of products used for the look
Your blog URL (If you have one)


I look forward to your entries! All the very best everyone :)
Note : This is not a sponsored post, products will be bought by me.
Facebook : https://www.facebook.com/makeupertTwitter : 

https://twitter.com/makeupert

Instagram : 

https://www.instagram.com/makeupert/

Google Plus : https://plus.google.com/+IshitaSeshaBloglovin : https://www.bloglovin.com/people/makeupert-16531891Pinterest : http://www.pinterest.com/ishitaeunni