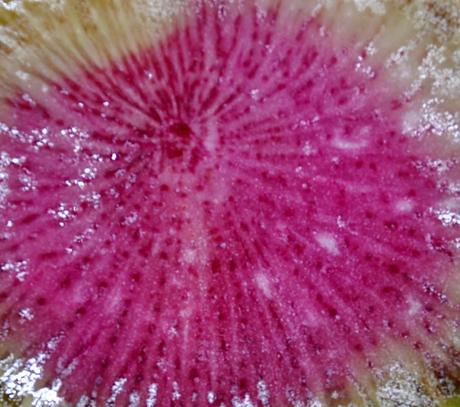 A sea creature of some sort?  The interior of a geode? No, it's a giant radish -- white outside with this lovely pinkish-purple interior.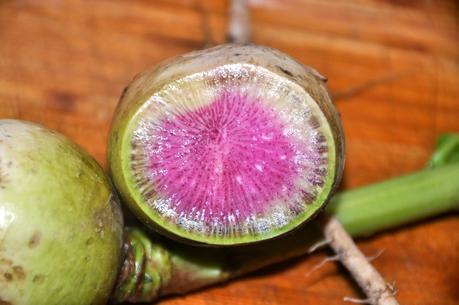 It was hiding in my garden under far too many weeds, along with some very snazzy looking red carrots and a few cucumbers. ( I've been cleaning up the garden a bit these past few days -- hauling off piles of weeds and attempting to restore of bit of order to my little corner of the universe. )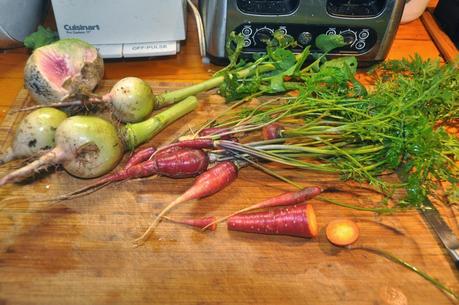 The radishes -- which should probably have been harvested long since -- are still tasty and mild -- so I used them for a salad.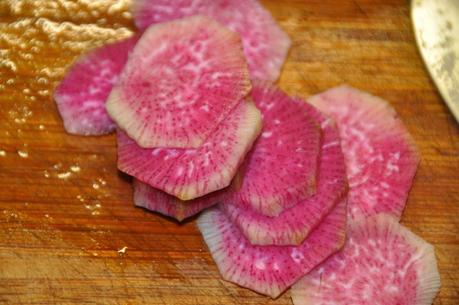 The slices are so pretty . . .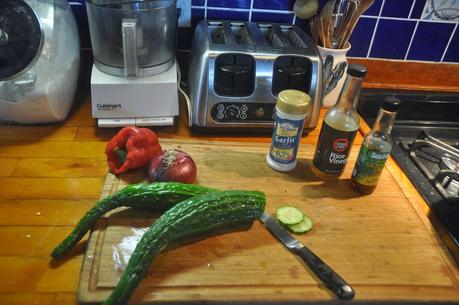 We've had excellent cucumbers this year and, amazingly enough, they are still bearing.  I've grown completely enamored of simple salads composed of thin crisp slices of cucumber along with slivers of sweet red peppers and purple onions. They need nothing more than a drizzle of sesame oil, a splash of sweet rice vinegar, and a sprinkle of garlic salt.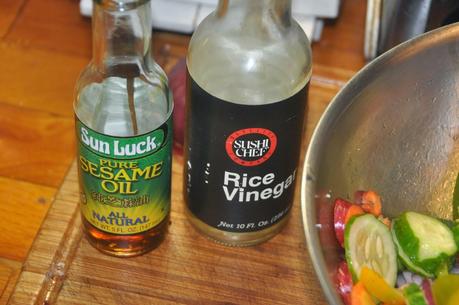 Adding the radishes and carrots turned this simple salad into a fiesta in a bowl!
Ole!