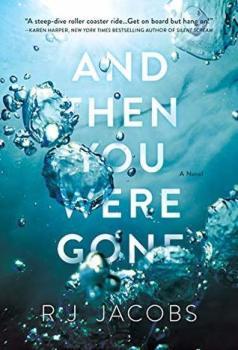 And Then You Were Gone by R.J. Jacobs
Published by Crooked Lane Books on March 13, 2019
Genres: Domestic Life, Genre Fiction, Literature & Fiction, Mystery, Psychological, Suspense, Thrillers
Pages: 288
Format: ARC, eBook
Goodreads
Buy on Amazon



For fans of B. A. Paris and Alice Feeney comes a propulsive, twisting psychological thriller that asks, How can you save someone else if you can't save yourself?

After years of learning how to manage her bipolar disorder, Emily Firestone finally has it under control. Even better, her life is coming together: she's got a great job, her own place, and a boyfriend, Paolo, who adores her. So when Paolo suggests a weekend sailing trip, Emily agrees—wine, water, and the man she loves? What could be better? But when Emily wakes the morning after they set sail, the boat is still adrift…and Paolo is gone.

A strong swimmer, there's no way Paolo drowned, but Emily is at a loss for any other explanation. Where else could he have gone? And why? As the hours and days pass by, each moment marking Paolo's disappearance, Emily's hard-won stability begins to slip.

But when Emily uncovers evidence suggesting Paolo was murdered, the investigation throws her mania into overdrive, even as she becomes a person of interest in her own personal tragedy. To clear her name, Emily must find the truth—but can she hold onto her own sanity in the process?
Is it just me or does it seem like there are so many psychological thrillers out there these days? Not really a problem or anything since I seem to be in mystery, suspense, thriller mode right now. Today's book – And Then You Were Gone by R.J. Jacobs – falls right into that category. I hadn't heard of the author before, but I loved the synopsis of the story so I requested the opportunity to review the book from NetGalley and was approved.
Emily goes on a boating trip with her boyfriend Paolo, even though she's unable to swim and being petrified of water. Emily is a psychologist who struggles with her bipolar disorder.  After a night of drinking, Emily wakes up in the morning to find Paolo missing.  Emily contacts the cops, and Paolo is presumed to be dead due to drowning but there's a bit of suspicion on Emily's part in the death.
The whole story is written from Emily's point of view and readers can see her brain spinning as she jumps from one idea to the next.  The story is very fast paced while readers follow Emily trying to find her own peace of mind. 
I felt that the author did a great job with this story and the book was well written and fast paced. The characters were kept to a minimum allowing readers to really get to know them as the story progresses. I loved how the characters are intertwined with the secrets, twists and turns that cause readers to flip pages quickly to get to the answers they need to bring the story to a conclusion.  If this is Mr. Jacobs' debut novel, I can't wait to read what he writes next!
---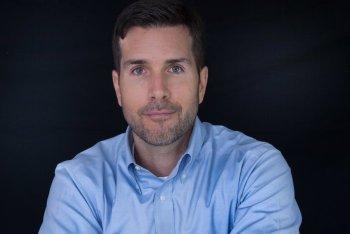 ABOUT THE AUTHOR:  R.J. Jacobs has practiced as a psychologist since 2003. He maintains a private practice in Nashville, focusing on a wide variety of clinical concerns.
After completing a post-doctoral residency at Vanderbilt, he has taught Abnormal Psychology, presented at numerous conferences, and routinely performs PTSD evaluations for veterans.
His novel, titled: And Then You Were Gone, is scheduled to be published by Crooked Lane on March 13, 2019.  Connect with Mr. Jacobs on social media ~~
WEBSITE  //  FACEBOOK  //  INSTAGRAM  //  GOODREADS
---
I received an advanced readers digital copy of this book from the publisher through NetGalley in exchange for my honest review. I was not required to provide a positive review.

~ ~ ~ ~ ~ ~ ~ ~ ~ ~ ~ ~ ~ ~ ~ ~ ~ ~

It would be great if you would stay connected with me!! You can follow me on Twitter @DebiL1611, like me on Facebook at 2014 and Beyond, circle me on Google+, follow me on Tumblr, Instagram and Bloglovin', subscribe on YouTube, or connect with me on LinkedIn and Pinterest.

Please make sure to visit my homepage and subscribe to my blog for more great posts on running, fitness and lifestyle topics as well as food, product, music and book reviews, and more!