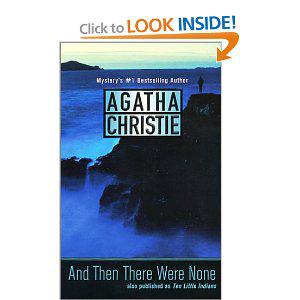 Agatha Christie's  "And Then There Were None" Is a suspensful murder mystery.The host U.N Owen invites 10 strangers to an isolated island who have committed murders in their lives but they can never be caught by the law as there is no proof of their crimes.
Eventually one person after other dies in the story and you don't know who is doing it. All people start suspecting each other and there is hate , suspicion confusion in each of their minds.
The story starts with introduction of these 10 people which doesn't  catch much attention but as the story unfolds you are bound to be at the edge of your seat till the very end.
If you are looking for a suspenseful murder mystery this is surely the book for you.