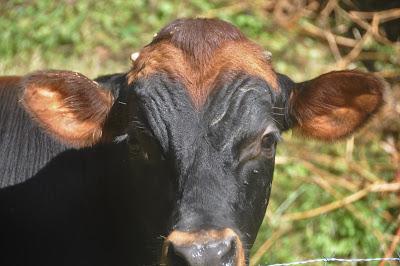 In the Book of Jonah, that grumpy prophet asks the Lord to smite Nineveh for its sins and the Lord replies: And should not I spare Nineveh, that great city, wherein are more than sixscore thousand persons that cannot discern between their right hand and their left hand; and also much cattle?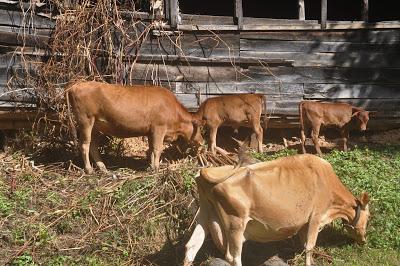 I've always loved the sheer goofiness of those last four words.  Who knew God cared so much about cattle?  And the reference to so many who know not their right hand from their left makes me think of the many climate change deniers in our country and, even worse, in our government. The Lord may have mercy on such as they but hurricanes won't.
I don't go along with those who see hurricanes as God's wrath descending on the unworthy (even if I felt a small shameful twinge of glee at the thought of Mar-a-Lago being impacted.) Hurricanes aren't surgical strikes against the unjust; they hit the just as well.  (Though it's the poor who will suffer disproportionately. The wealthy developers who pave over paradise, who build condos where wetlands were, who support a government that doesn't regulate -- those folks will write off their losses and move on to do more damage elsewhere.)
Hurricanes like Harvey and Irma are wholesale destroyers, attacking climate change deniers, environmentalists, scientists, those who know not their left hand from their right, and also many cattle -- not to mention all manner of pets and farm animals and wildlife.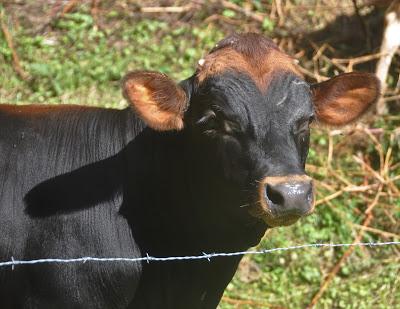 These are natural disasters with knowable causes. And scientists agree that man's activities have contributed to the strength and frequency and destructiveness of these storms . 
It's time to acknowledge the new reality -- rising temperatures leading to more drought and forest fires, not to mention more "500 year hurricanes."  It's time to take steps to deal with this new reality, rather than sweeping the mess out of sight (that's gonna be a big job) and praying it won't happen again.

 It's time to get rid of officials who mandate no mention of climate change and rising sea levels, who ignore the adverse effects of fracking. It's time to rethink government aid for rebuilding in flood prone areas. It's time to realize that barrier islands aren't good places to build and wasting tax dollars on 're-nourishing' beaches is a fool's game. It's time to realize that wetlands serve a purpose and draining them to put up condos simply contributes to more flooding in the future. I could go on . . . But briefly, it's time to pay attention to what the weather (or the Lord) is telling us.  We don't have to worry about flooding up here on our mountain but we are anticipating the possibility of some high winds, lots of rain, and power outages. So we're looking to our supplies and John and the tractor will be digging out the water breaks.  Meanwhile, be safe out there, all of you. And your cattle.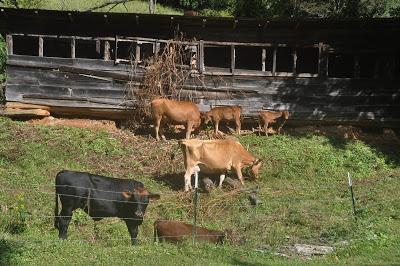 I didn't intend to rant. This was going to be a pictures only day and I'd just snapped pictures of some of the cattle. Then, once I'd posted the pictures, the quote from Jonah came to mind so I stuck it in. Then the idea of God destroying a city (or not) made me think of our current situation of fire and flood and hurricane . . . and it went from there.
. .