Known for more than killer beats, Shane Cooper has been billed under numerous banners in recent years including Babu, Restless Natives and the Kyle Shepherd Trio.
His debut jazz album, Oscillations, won the South African Music Award (SAMA) for the Best Jazz Album of 2014 – more recently, the Standard Bank Best Young Jazz Artist of the Year winner (2013) is touring under his electronic brand, Card on Spokes.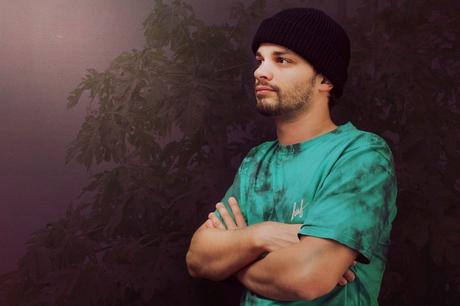 Catch Shane as Card on Spokes at The Yard in Hackney Wick, London on Friday January 29, 2016 (hosted by ZAWAVES), along with Mr Sakitumi and Dislocated Disco.
Q&A with Shane Cooper
The Doughnut: When did your music education start? At home or at school?
Shane Cooper: I would have to say it started with recorder in school at age 7, although I never developed an affinity for that instrument. After that I studied classical piano for a few years, but didn't fully appreciate the music at that age. I then switched to guitar and soon after to the bass guitar.
TD: We went to the same high school in Port Elizabeth, and although you hogged all the talent, we did share a few music teachers during my sketchy time in the music block. Are there any particular instructors that had a profound impact on you over the years? Was it theory or their passion that they imparted on you?
SC: I was inspired by all 3 of the teachers that were there during that time, but Graham Beyer had the most impact. He was a multi-instrumentalist and a beast on the electric bass. He got me into playing Jaco Pastorius transcriptions and a whole bunch of really badass bass works from the 70s period. He's a super talented and passionate musician. He started a quartet with myself and two other musicians in Port Elizabeth and we started playing cover gigs around pubs in PE when I was 16. I cut my teeth doing those gigs.
TD: Do you feel you were more receptive to learning and at a younger age, or did you make progress faster when you got older and more mature?
SC: When I was younger and starting out I was obsessed with bass playing and tried to gather as much information and material to work on as possible. Over the years it starts to takes longer to make breakthroughs with each level, but I have a wider view of music and what I want to hear now than I did back then. I think more in terms of a bigger picture of music than from a bass player's chair now, and so I'm pushing myself in new ways and always trying to grow on this journey.
TD: On your peers, you've played alongside top names in South Africa such as Kesvian Naidoo, Lee Thompson, Buddy Wells… Formal training versus jamming in the company of genius, which has ultimately been more important to your own progression?
SC: I've definitely learnt the most from the artists I've been fortunate enough to play with. Taking experiences from gigs back home and tending to the areas that need attention. Hanging with musicians off stage and talking about and sharing music. Most of my mates are musicians and beatmakers as well, which means our conversations can get pretty nerdy at braais and parties.
TD: A question you get asked a lot, but how does your jazz background get woven into your ultra-modern electronic production?
SC: When I started making COS beats I avoided too many shared elements, as a means to develop an independent sound. I didn't want to make 'jazzy electro' or anything like that. Now I'm using more elements that I would use in a jazz composition. I'm using a lot more electric bass, and getting friends to do recording sessions for me on guitar, and Rhodes and horns. Though I like to manipulate these into weird shapes. I still use lots of analog synths, and I like to play phrases in, chop them up and avoid things being too on grid or quantized. It's also in elements of harmony and melody. A lot of the chords I use are typical of jazz music, but also of soul, Motown and RnB.
The most important thing for me in any music I make is to not sit still, and not get stuck in one stylistic tendency. I have to keep learning and trying new things.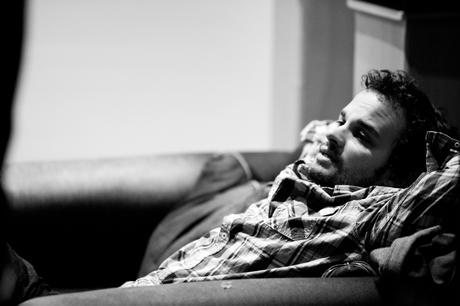 TD: How is it different to promote jazz recordings and events versus electronic music? If work like 2013's Oscillations lands you top awards, where do you see Card on Spokes taking you?
SC: Well the jazz market is predominantly older in South Africa. We do have a lot of young people coming to the shows, but it's mostly an older crowd. So analog and traditional media still works best – print, radio and TV for advertising and a bit of social media. These crowds still buy CDs in South Africa as well, and are less inclined to stream or buy MP3s. Electronic music culture is largely a younger market of course so it's mostly digital channels.
My quintet has disbanded as two of the members moved away from Cape Town. I'm going to start a new jazz based project for my own music in the near future but I'm still working on the sound I want to create. COS is something that is so easy to travel with as one person with less equipment to carry. I'm hoping to play in Europe a lot more regularly going forward.
TD: On your sense of national identity, how does it play out in either your electronic or acoustic compositions?
SC: Cape Town has influences from all over the world. I'm influenced by a lot of great music being made in SA right now from different styles, and the spectrum is very wide. I'm not sure if anyone would pickup where I'm from by listening to my music, but that's fine by me. Music creation should just be a sincere form of self-expression, and be free of cultural borders.
TD: Does this audible African underpinning affect where you are now, playing to international audiences? Does anything, such as lyrical content, get lost in transit?
SC: As long as I'm able to make people dance in my set, foreign lyrics or anything new is going to have impact even if it's not understood.
'On The Low' Ft. Okmalumkoolkat & Nonku Phiri
TD: I understand you write lyrics alongside your Card on Spokes collaborators. Is this a recent addition to your skill set, or is lyric writing something you've done throughout your career?
SC: I wrote some really bad poetry when I was younger, but got into lyric writing more with COS. I've been enjoying it. Though my new writing is mostly instrumental focused for the next batch of material.
TD: Do you have plans for a full length Card on Spokes album? Any upcoming collaborations that you can talk about?
SC: Right now I'm sending new demos out to some labels and I hope to release a new EP by the middle of the year. I'll only do a full length if I get to release with a label where that makes sense. I have to keep the collaborations secret for the time being I'm afraid.
TD: Beyond the usual keys and pads etc., how much live instrumentation can we expect during your Card on Spokes show? Tell me you travel with a bass…
SC: I'll be playing an electric bass at this gig thanks to the legend Mr Sakitumi who is also on the line up. He's been on tour in the UK with another band with his bass so it worked out to borrow his for the show. I had to cut back on luggage for this trip cause I've been moving around a lot, so that was a super score for me. It's going to be an APC40, MicroKorg and electric bass setup.
TD: There's something playful and even percussive about the name Card on Spokes, how did you come about deciding on the alias?
SC: It refers to the trick of putting a card on your bike spokes when you're a kid to make it sound like a motorbike. It refers to how sound or music augments an ordinary experience. Like running with a walkman on.
TD: I haven't lived in South Africa for around 5 years now. Which musical mainstays are still crushing it, and what new names are there to look out for in Cape Town and beyond?
SC: I'll focus on electronic music… Mainstays still forging great music: Sibot, Markus Wormstorm, and Felix Laband. Newer guys stretching the skin of music: Fever Trails, Hessien +, Gourmet. There are many more this is just a quick list.
TD: I did recently check out Felix Laband's long awaited latest, Deaf Safari. Did you listen to it? What did you think?
SC: I really like that album, I played double bass with Felix for the LP launch last year.
'Sunwalker'
TD: Going on ten years ago, after you had moved to Cape Town, I found myself in a job where I was filming rugby alongside your father for a day. I think he was filming for the SABC. It was clear through our conversation that your dad was extremely proud of you, even then. Are your parents also musical?
SC: They have loosely jammed a bit of piano and guitar, but mostly they have excellent taste in music. I grew up with their LPs of the Beatles, and Joni Mitchell and the hippie generation music basically.
TD: You've worked on scores and soundtracks in the past (and won awards for it, of course). Have you ever experimented in the visual arts in the path of your father?
SC: I haven't, but I'm going to be collaborating a lot more with video makers this year on some special creative projects.
Check out Card on Spokes on Soundcloud for more afro-EDM vibes, and follow ZAWAVES on Facebook for lovely London gigs.