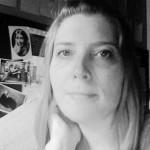 Kimberly A. Bennett, poet
Editor's note: This post is the fourth stop on the Eye-Popping, Jaw-Dropping, Gob-Smacking Blog Tour to launch my novel with an opera backdrop, DON JUAN IN HANKEY, PA.
by Kimberly A. Bennett, guest blogger
I am going to start out a little serious here—but in no way is Don Juan in Hankey, PA meant to be a serious novel. It is populated with a madcap ensemble of characters looking for love, bent on bringing big-time opera to small-town, Hankey—it is bursting with outlandish plot snarls and tension-relieving plot twists—it is an entertaining ride.
However, I will be serious for a bit because I want to call attention to what might be overlooked—in fact, it took several days to pinpoint the element of Martin's novel that had me wondering how she made me care what happened to each character.
Gale Martin's skill with point of view reminded me of not another novelist, but the technique of another talented storyteller—Robert Altman, director of MASH, McCabe and Mrs. Miller, and more recently, Gosford Park. How so? Like Altman, Martin achieves what seems impossible—each character has his or her own starring role. While the narrative focuses on a character, while he or she is "on screen" I believe it is all about Deanna, or Richard, or his well-meaning phantom-wife, Mary. Martin's dexterity with what critic David Jauss calls, "the locus of perception," in his essay, "From Long Shots to X-rays: Distance and Point of View in Fiction," enters us into the minds and hearts of her characters, so that we believe it is his or her story.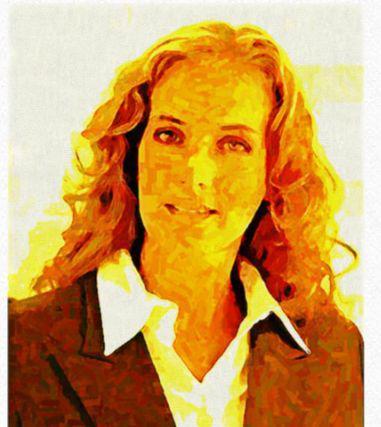 Deanna Lundquist, guild chair, as envisioned by the author
Without Martin's skill with showing, not telling (she opens each chapter with a cleverly subtitled summary) her point of view technique would fall flat. Page after page, I watched on the "movie screen of my mind's eye" the unfolding of events—one of my favorites finds two male characters in the wrong place at the wrong time, "in the raw," in bed, and in the dark of night! From beginning to end, Martin keeps readers enthralled with her flawed, but loveable opera zealots.
Look at Gale Martin's character photos to see how she envisions her cast, otherwise maybe you will agree with my imagined casting call using Gale Martin's "cast of characters" with slight age alterations: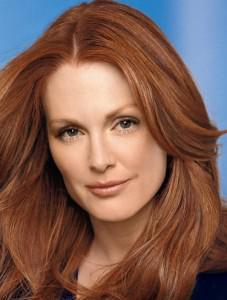 Julianne Moore as Deanna Lundquist
Deanna Lundquist, A Community Organizer and Socialite, Recently Divorced: Julianne Moore
Dr. Richard Rohrer, A Retired Physician and Widower: Jeremy Northam
Vivian Frantz Pirelli, The Heiress to the Frantz Ketchup Fortune, Famously Divorced: Naomi Watts
Oriane Longenecker, Hankey Native and Amateur Opera Singer: Emily Browning
Carter Knoblauch, Impresario born in Cincinnati: Bradley Cooper
Donato Bianco, Aging Professional Baritone Whose Star Has Lately Dimmed: Colin Farrell
Leandro Vasquez, A Dashing Professional Opera Singer of Dissolute Habits: Ben Stiller
Ben Stiller as Argentine baritone Leandro Vasquez

Mary Rohrer, Richard's Late Wife, A Ghost of Saintly Demeanor: Ellen Greene
Arnaud Marceau, Local Balloon Entrepreneur and Clairaudient Medium: Sam Rockwell
Maestro Schantzenbach, Diminutive Conductor of the Hankey Opera Company and Lover of Dachshunds: Gary Oldman
Paylor Frantz, Vivian's Mother, a Lonely Widow: Bette White
Jeannie Jacobs, A Wealthy Widow, Originally from Hankey: Melanie Griffith
Donny of Donny's Catering, A Metrosexual Caterer: Fred Armisen
Kim Bennett's book