Hi Friends,
I have some big and very exciting news to share with you today. If you know me, or read this blog often, you know I LOVE teaching Barre and Pilates classes. I truly believe in the power of these formats to change your body, mind, and life, and I can't get enough of the amazing students that attend my classes! It also amazes me, how people can benefit from Barre & Pilates throughout all walks of life. Trust me, if I can teach 10 classes a week 9 months pregnant, these formats can be modified to benefit everyone!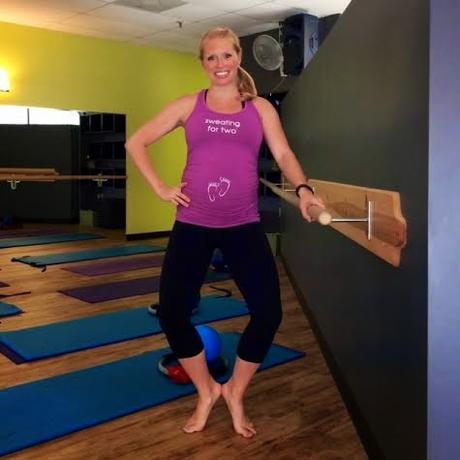 What you might not know, is that my other passion is mentoring new instructors. Becoming a fitness instructor completely changed my life, and I love helping others find their passion for teaching as well. I began my teaching career at Texas A&M University and was lucky enough to have some of the most amazing mentors around. Our boss, DeAun Woosley, always made sure we got the best of the best when it came to continuing education and encouraged us to continually work to improve our teaching skills.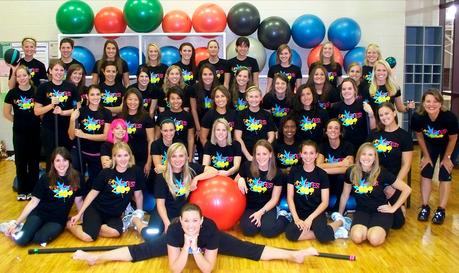 The wonderful instructors I began my teaching career with at Texas A&M!
A few months ago, I decided to combine my love of Barre and Pilates with my passion for teaching other instructors to create five continuing education workshops. Through these five workshops, I hope to help other instructors either dive into the world of Barre and Pilates for the first time or take their current classes to the next level with new choreography and a fresh approach on teaching!
Each of these workshops are approved for ACE and AFAA continuing education credits. Additionally, every course is equipped with unique class blueprints to help you take what you learn and effectively create fun and balanced classes you are ready to teach in no time!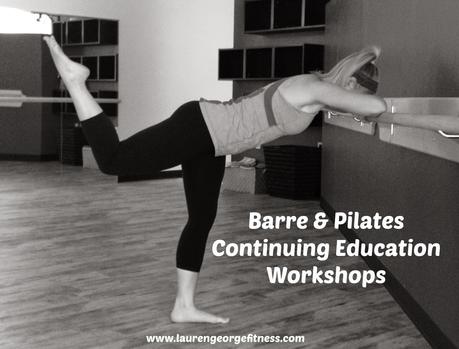 Cardio Barre For Group Fitness Instructors - 5 AFAA/.5 ACE CEU's
Barre Fundamentals - 3 AFAA/.3 ACE CEU's
Power Up Your Barre Class - 2 AFAA/.2 ACE CEU's
Pilates Fundamentals For Group Fitness Instructors - 5 AFAA/.5 ACE CEU's
Pilates - Pump Up The Beat - 2 AFAA/.2 ACE CEU's
For full workshop descriptions, please visit my Fitness Continuing Education page. I can't even begin to describe how excited I am to go out and spread the Barre & Pilates message. These methods have changed my life and my body for the better, and I believe everyone should have the opportunity to experience them.
With that being said, if you would like more information on attending a course or hosting a workshop at your facility, please feel free to email me at
[email protected]
I do private (just for your in house staff), or public (open to community registration) workshops and love working with gyms, studios, YMCA's, and campus recreation centers of all sizes!
Thank you for helping me spread the word about my endeavor, and maybe I will see some of you in a workshop soon!
Linking up for 
Workout Wednesday
 and 
Wild Workout Wednesday
!
Have you ever attended a Barre or Pilates class? If so, what did you think?
If you are a current fitness instructor, what is your favorite CEU workshop you have ever attended? Bonus points if you tell me what made it so great!
In health,