Recently, our friends from Visa invited us over to City of Dreams Manila to launch their Epic Dining by Visa program. But what's an event without good food, right? And so they sought the help of Chef Hide Yamamoto to give us an unforgettable dining experience. Read more…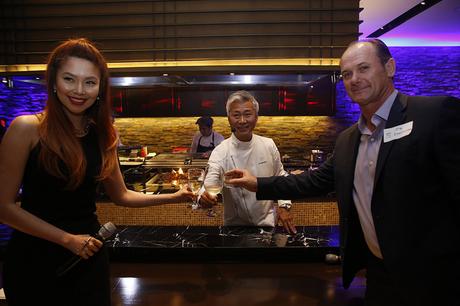 When I read that I was invited into the eponymous restaurant of multi-awarded Chef Hide Yamamoto at City of Dreams Manila, I got excited. After all, he had made waves in the United States as Chief Executive Chef of the Ritz-Carlton in Washington DC, cooking for three sitting presidents—Reagan, Bush, and Clinton. And before opening his restaurants in Singapore, Macau, and Manila, he was appointed as the Executive Chef of the Mandarin Oriental Tokyo.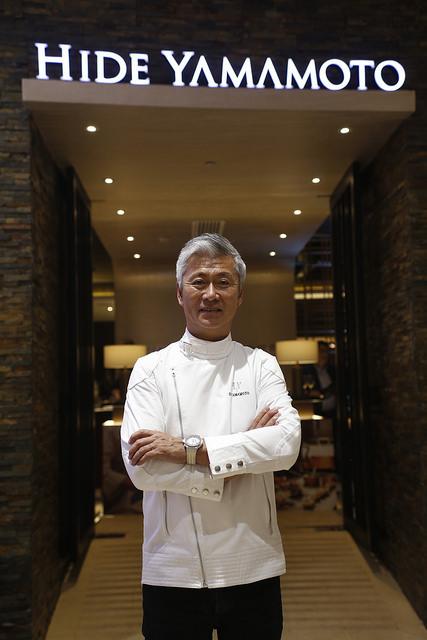 The night of our visit to his restaurant, I was surprised that Chef Hide was not only cooking for us, but he was showing us how he cooks his two signature dishes as well.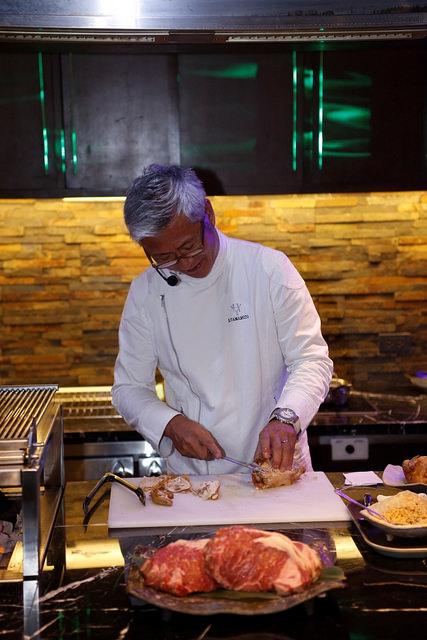 First, he prepared his young chicken stuffed with truffle butter rice. I loved how the chicken was not only tender but flavorful as well, and I was in awe how generously he used truffle.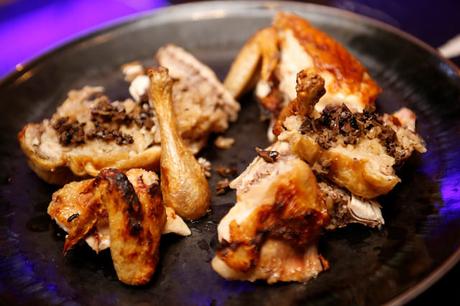 Next, he grilled in front of us his black Angus beef with seasonal vegetables. Sure, it's not Kobe nor Wagyu beef, yet it's masterfully prepared, so it was nothing short of great.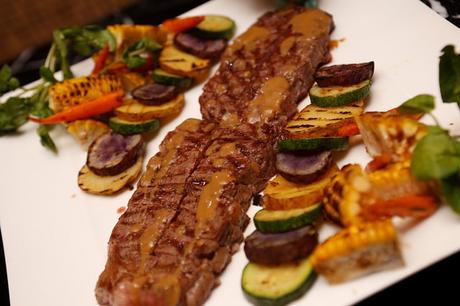 To fill us up further, we were treated to an array of sumptuous dishes from restaurant's sushi, teppanyaki, and robatayaki stations.
EPIC DINING BY VISA
Allow me to talk about the Epic Dining by Visa program to which Hide Yamamoto is a partner of. Through it, Visa cardholders, including those with physical PayMaya cards, may avail of discounts from a curated list of bars and restaurants in Metro Manila and Cebu until end of this year.
Upon checking, there are about 30 bars and restaurants participating this year, and the offers include discounts of up to 30% on meals and bottle purchases, and free entrance to exclusive bars. All these plus Visa's signature VIP treatment may be availed of by simply showing a Visa card.
For more details and a full list of Epic Dining by Visa offers, log onto www.visa.com.ph.