Jennifer's fabulous outfits are having to share the stage with none other than the adorable Jessica Sanchez. Each episode, both of these ladies up their game with a more fabulous outfit than the last, and I am always left a little bit  100% jealous of their amazing looks. Stylist or not, I don't care, they both look amazing. Obviously it isn't much of a face-off… mainly because Jennifer always wins. Yet regardless, I love the budding fashion icon I see in Miss Sanchez.
Jessica Sanchez for the WIN! Not only cause she is fabulously fashionable, has an amazing voice, and is from San Diego…. actually that is exactly why I want her to take this one. Yet I am slightly obsessed with Phillip Phillips…
Do you watch AI? Who do you want to win??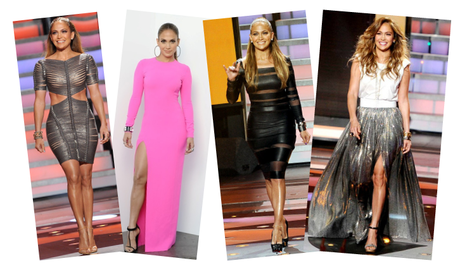 Herve, Michael Kors, Catherine Malandrino, Lanvin… oh my.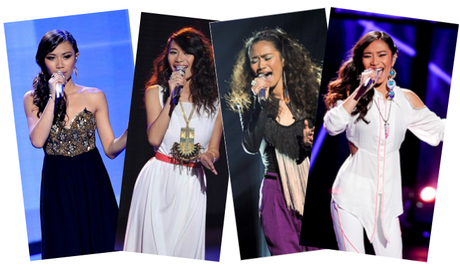 Love when she brings out her inner diva with that curly hair…. the second outfit from the left was my absolute FAVORITE!! That necklace is to die for.