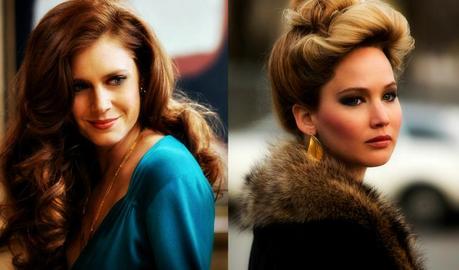 The Oscar Ceremony is this Sunday (March 2nd) in LA. I have a feeling American Hustle will win big. As always Amy Adams and Jennifer Lawrence will be two of the most photographed women of the night. Too bad for Amy Adams though. If Cate Blanchett wasn't such a shoe-in winner in the Best Actress in a Leading Role category, I'm absolutely certain Amy Adams would've walked away with the award for American Hustle. And will it be a slam-dunk for Jennifer Lawrence? Supporting Actress Oscar the year after winning the Leading Actress category? I think so. There seems to be no end to the love affair Hollywood is having with Jennifer Lawrence currently. I, however, am having a love affair with Amy Adams' hair! She has the most beautiful, natural looking, fabulous hair and every time I see her on a red carpet somewhere, I always have hair envy. I think her amazing tresses almost stole the show in American Hustle. To be honest, both ladies had such sexy hair in the movie, it has brought back the 70s for hair styles this Spring.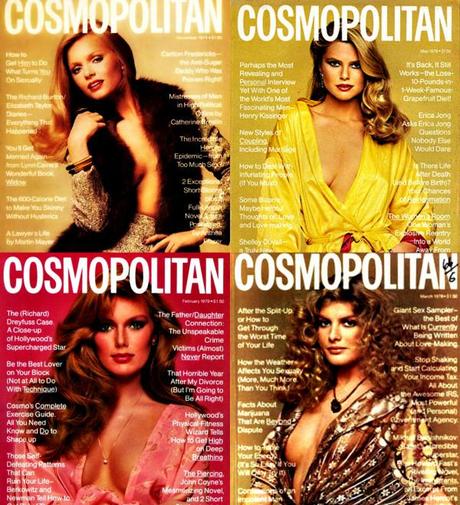 The  make-up (Evelyne Noraz) and hair (Katherine Gordon) stylists for American Hustle sought inspiration from 1970s Cosmopolitan Magazine covers when planning the American Hustle looks. Long hair was in and the curling iron was becoming the hottest styling tool of the decade. I remember having one (if I remember correctly) that had a button on the tip of the curling iron and when you pressed it steam would come out. But I definitely remember it being extremely hot and burning my fingers many, many times. Curling irons have developed so much. I have not used one for years, but I'm in the market for one. I want Amy Adams hair! If you have any curling iron suggestions, a good brand or style, do let me know in the comments section. I have been looking at the John Frieda Loose Curls one. Any experiences or feedback?
I found these super simple instructions on how to create the American Hustle super soft and sexy looks. In addition to the step by step instructions, I found video tutorials, which I have included. So much easier to visualise and to understand exactly what one needs to do, especially to a hairdressing novice like me!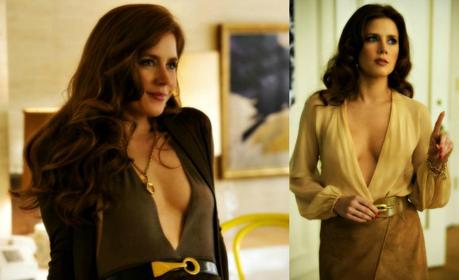 THE AMY ADAMS DO
1. Spray damp hair with a volumizing spray.
2. Blow out your hair using a mixed bristle brush.
3. Pick the side that you want the part on, and then starting from the bottom and working toward the top, wrap 2-inch sections of hair around a 1-inch curling iron going in the same direction. Secure with hair clips to set.
4. Once hair is cool, take out the clips and brush hair out.
5. To make the look more modern, add texture with a texture spray and then finish with hairspray for shine and hold.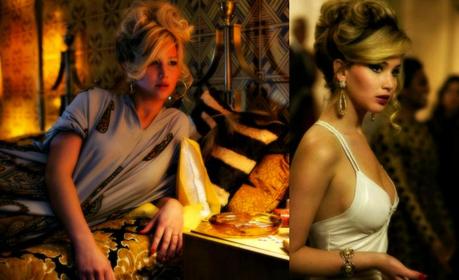 THE JENNIFER LAWRENCE DO
1. Set hair with 1 1/4-inch hot rollers.
2. Once hair is set, brush it out with a mixed bristle paddle brush, then section off the crown of hair from ear to ear and pin it up.
3. Take the back section and tease it — a lot — and twist into a French twist and secure with bobby pins.
4. Release sectioned-off hair, and starting just behind the bangs, take 2-inch sections and wrap them around your fingers to create the curled-look on top.  Secure with bobby pins, finishing at the top of the French twist.
5. Finish with strong hold hairspray.
More about American Hustle style:
Behind the Scenes: American Hustle Hair Make-up and Wardrobe
Bradley Cooper's American Hustle curls
All images: Google. Instruction In Style Magazine.